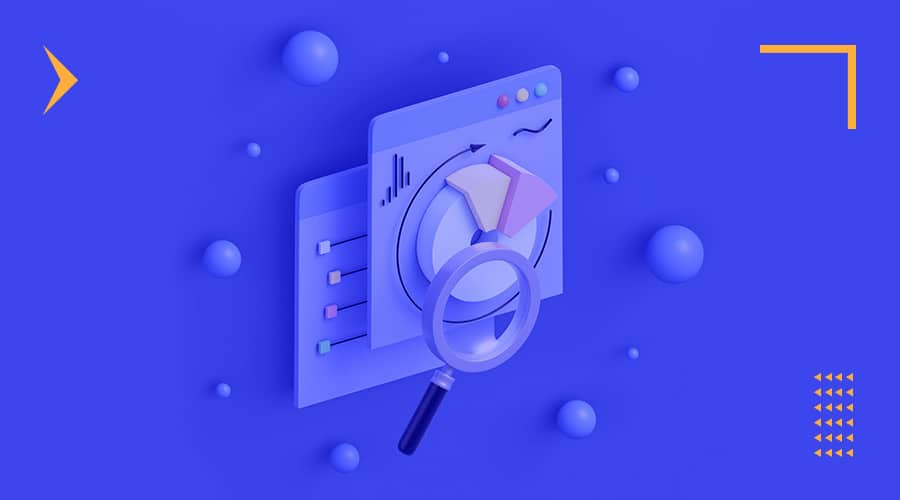 Despite the COVID crisis-induced market volatility, B2B brands have not only continued to invest in marketing, but they have increased their spending from 8.1% to 11.3% of their overall budget.
As the global economy continues to face uncertainty and as your competitors work harder to win new business, selecting the right B2B marketing strategies is vital to maintaining stability and growing through the crisis.
Read on to learn about the five most effective B2B marketing strategies in 2020 that will help you generate more leads, increase conversions and retain existing customers.
What Is A B2B Marketing Strategy?
A B2B marketing strategy is a long-term, comprehensive plan, developed by a business-to-business company to promote its products or services to prospective and existing customers.
A detailed B2B digital marketing strategy should answer the following questions:
What are the overall goals of your business? How many customers are you trying to attract? What is the ROI you're expecting to achieve?
How will your business accomplish these goals? What tools and tactics will you use to implement your marketing strategy?
How will you measure the success of your business? What metrics will you measure in your B2B marketing efforts and what KPIs will your strategy include?
These questions are important to consider before developing your marketing plan. We'll touch upon them in greater detail later on in this article.
For now, however, let us answer another fundamental question about business-to-business marketing.
How Is B2B Marketing Different From B2C?
While they have the same theoretical basis, B2B marketing differs from B2C across five key aspects:
Audience: Unlike B2C, which targets individual consumers, B2B marketing focuses on communicating the product or service to other organizations. And the audience behind these organizations relies on a very different decision-making process.
Decision-making process: While emotional appeals might work very well in B2C, they are not as suitable in B2B marketing. The key stakeholders in businesses and organizations are not motivated by emotional desires. Instead, they make logical, informed, financially-driven decisions – which brings us to the next aspect.
Purchase motivation: The end customers of B2C businesses purchase a product or service to satisfy a specific need that arises from an underlying want. B2B customers, on the other hand, usually make purchases that will improve their ROI or solve a business-specific problem.
Relationship longevity: In the B2C world, customers don't necessarily look to establish a long-term relationship with a business. And the B2C marketing practices reflect that. On the other hand, B2B customers usually wish to establish long-term relationships, often due to logistical and financial reasons. This is why your marketing strategy should focus not only on attracting new customers but also on retaining the existing ones.
Length of the buyer's journey: In B2B marketing, a prospective customer takes a lot more time to convert into an existing one than in B2C. This is due to the combination of the factors above: the slower, more logical decision-making process, the investment-driven purchase motivation and the wish to establish long-term partnerships.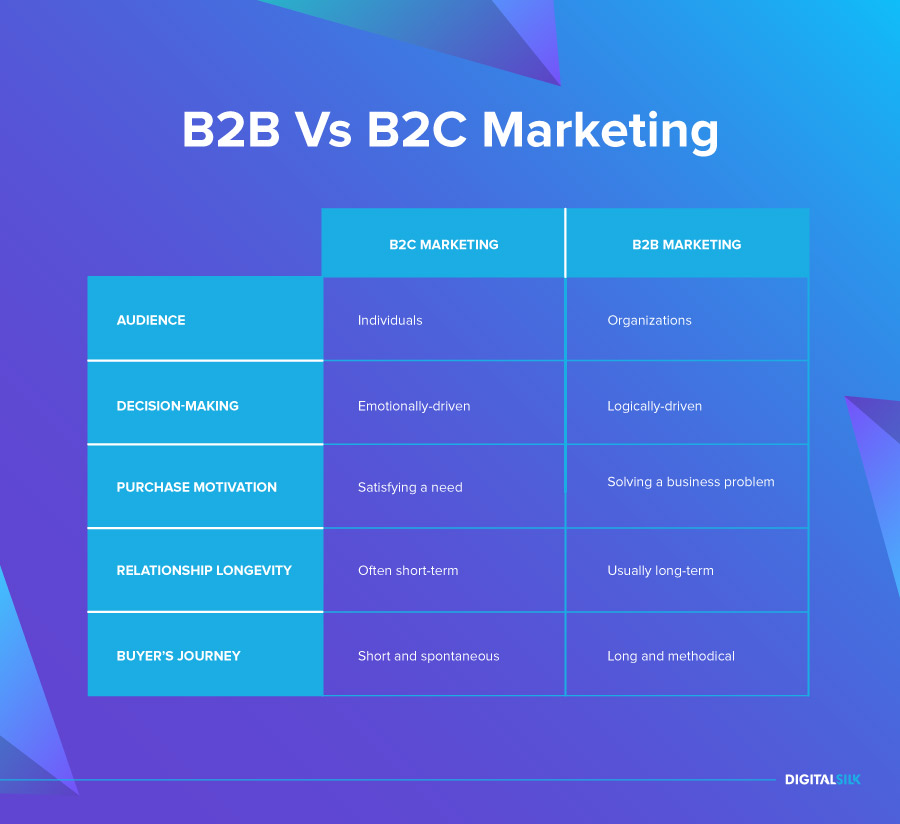 Developing A B2B Marketing Strategy: What To Consider?
Before picking and developing a specific business-to-business marketing strategy, you should consider the following aspects of your business:
1. Market And Audience
B2C companies often cater to a wide range of customers across different market niches.
By comparison, B2B companies usually focus more on a specific group of customers and a specific market niche. This is why you must define the target market and audience of your business as clearly as possible. The more you know your audience, the easier it will be for you to communicate with it effectively.
2. Objectives And Expectations
In other words, what are the goals of your business and how will the marketing strategy help you achieve them?
Are you looking to:
Establish or grow brand awareness
Attract more leads into your sales pipeline
Increase on-site conversions
3. Tactics And Tools
What will be your approach to implementing this strategy?
Let's say your objective is to attract more leads; The next step would be to identify the channels to your leads, as well as the tactics that attract them – think campaigns and user journeys.
4. KPIs And Metrics
How will you track the performance of your campaign?
And, most importantly, how will you know that it works?
This is where you specify your goals and assign values to track the success of your efforts.
For brand awareness, this can be the number of impressions, i.e. the number of users exposed to your brand.
For lead generation, this could be the number of qualified leads, for instance.
For conversions, this could be the number of people who signed up for a free trial, a newsletter or requested a demo – to name a few.
5. Performance And Optimization
An effective B2B marketing strategy is all about continuous improvement.
It is not enough to simply launch your campaign, sit back and watch the customers pour in.
You should be ready to commit enough effort, time and resources to constantly monitoring the performance of your campaign. This way, you will be able to identify potential issues before they appear and ensure that the campaign is delivering maximum performance.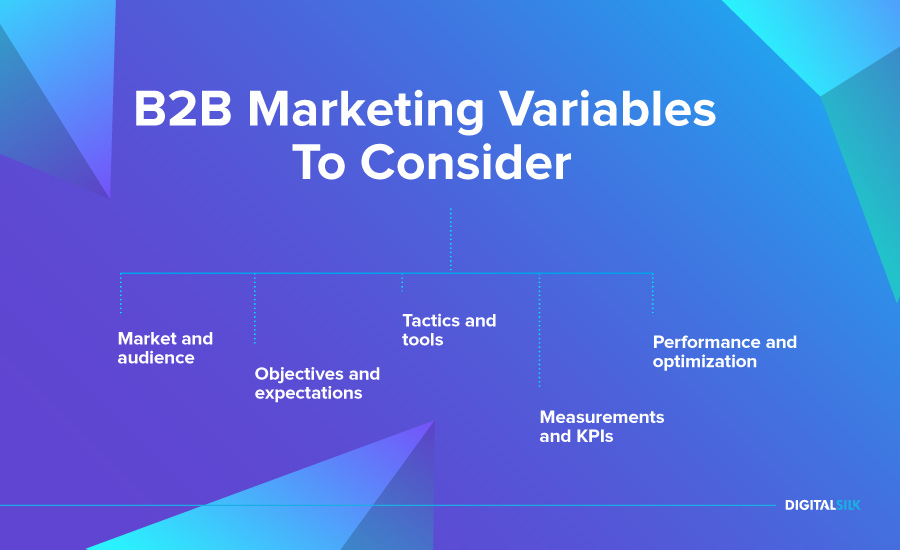 5 Most Effective Marketing Strategies For The Business To Business Market
Finally, here's our roundup of 5 best B2B marketing strategies of 2020:
Strategy #0: A B2B Website Optimized For Conversions
88% of users are less likely to revisit a website after a single bad experience. (Bluespace)
This is not exactly a strategy on its own but, rather, a prerequisite that is essential for any other strategy to work. Because the truth is, without a well-designed, optimized website, all your B2B digital marketing effort will go to waste.
To avoid that, simply ensure that your website meets the following criteria first:
Your website is fast: The harsh truth is that 40% of visitors will abandon your website if it takes more than 3 seconds to load. So make sure to optimize your website for minimal loading speed.
Your website is mobile-friendly: Yes, this is not only important for B2C websites. According to BCG, 80% of B2B buyers use their mobile devices for work. Moreover, 60% of them say that mobile browsing played a significant role in their purchase.
Your website is actionable: A converting B2B marketing website does not only substitute a fancy printed brochure. It doubles as a sales rep, too. So make sure that your visitors can contact you or request a proposal directly via your web page. Otherwise, 44% of them are likely to abandon it.
Strategy #1: Content Marketing
Over 40% of B2B marketers will prioritize content marketing in 2020. (Databox)
Simply put, content rules supreme in 2020. This is why we believe that focusing on content marketing will be a winning marketing strategy for you and your business.
Here are just a few reasons why content is such an effective, versatile strategy:
It works at any stage of the conversion funnel: Whether you're looking to generate demand, generate leads, or retain your existing customers, there is a content piece for that. Content is one of the most effective ways to connect with your audience and keep it interested in your business.
It educates and guides your customers: Unlike many B2C customers, B2B buyers prefer to be as educated as possible about the product they are considering to purchase. And there is no better way to educate them than through content.
It's extremely flexible: Most B2B marketers associate content with blog posts and articles – and they wouldn't be wrong. However, there are so many different formats of it, such as podcasts, videos, infographics, case studies and so on. And because of this variety, you can tailor your content marketing strategy to the core competencies, needs and goals of your business.
Strategy #2: PPC Advertising
75% of people say that paid search ads make it easier to find relevant information online. (PR Newswire)
PPC advertising in B2B marketing is trickier than in B2C. The search volumes are smaller and the cost per click is higher.
Still, if executed correctly, PPC advertising could be an effective marketing strategy for the following reasons:
It allows for narrow targeting: Remember how we said that you should outline your B2B audience as much as possible? PPC advertising makes it very easy. Thanks to the countless targeting options, you can make sure that your ads will reach their ideal audience.
It's cost-effective: To this day, PPC advertising remains one of the most affordable and cost-effective B2B digital marketing options. The average Search PPC rate for the B2B market is $3.33, which is far from the highest.
It's easily scalable: PPC advertising provides the most flexibility whenever you need to scale your business-to-business marketing campaign up or down. You can regulate your short-term and long-term spending with only a few clicks – which is very convenient in the dynamic B2B market.
Strategy #3: Video Marketing
70% of B2B buyers watch videos on their path to purchase. (Google)
B2C marketers have embraced video marketing as one of the strategies with the most potential. Now, B2B marketers should follow along.
Video is one of the most consumed content formats on the Internet. It's only natural that it would find its way into the devices of your prospective and current clients.
Here's why a video B2B marketing strategy could be a way for you to reach them:
It's the easiest way to get information: And B2B buyers love information! Just like content marketing, video marketing is a great way to not only inform and educate your prospective clients but also to entertain them.
It's great for engagement: Customer engagement is something that's missing from other B2B marketing strategies. And that's a shame because just like B2C customers, B2B buyers would love to engage with their peers and with you over a nice piece of content. Video is a great way of achieving that.
It's versatile: Scroll through the first page of YouTube and see how many different video formats there are. "How to" guides, "Best of" roundups or even simple updates. The good news is all those formats are suitable for business-to-business marketing, too. Plus, video content can be easily adapted into other formats, such as podcast episodes or articles.
Strategy #4: Social Media Marketing
84% of senior-level B2B buyers use social media to make purchasing decisions. (IDG)
Social media marketing might be hard to master as a B2B marketing plan. And while LinkedIn is a goldmine for B2B marketers, other channels are tricky to master for something other than awareness.
Still, there are a few key benefits that set social media marketing apart from other B2B digital marketing strategies:
It's an easy way to get exposure: Ask yourself – have you ever looked up whether a certain company was on Instagram? An established social media presence is one of the easiest ways to put your company and your brand out there. And B2B scroll as much as everyone else.
It gives your brand personality: One of the key elements of establishing a connection with your target audience is being relatable. Truth is, there is a human face behind every B2B company. Social media is a great tool for you to show yours to the world.
It's great for sharing your content: Out of all B2B marketing strategies, social media marketing is the one that compliments content marketing the most. Blog posts and visual content are easily shareable for you and easily accessible for your audience on social media.
Strategy #5: Email Marketing & Automation
Email marketing has an average ROI or $42:1 or 4200%. (Litmus)
Messengers and project management tools come and go, Email remains. It's a tried and tested B2B marketing tool that needs no introduction. Apart from the fact that it generates a ridiculously high ROI.
And email marketing automation takes this bulletproof tool to the next level. In case you don't feel like reinventing the wheel, here are the key benefits of email marketing and automation as a B2B digital marketing strategy:
It's universal: In 2019, the number of email users worldwide reached 3.93 billion. So even if your target audience is as small and niche as it can get, you can still find it via email. In this sense, email marketing is, arguably, the most universally accepted and understood tool.
It's personalization possibilities are almost endless: Nothing beats email marketing when it comes to personalizing the message you send to your audience. With email marketing, you can easily create individualized content for each segment of your audience.
It offers outstanding ROI: This characteristic of email marketing is the one that we cannot stress enough. Compared to other business-to-business marketing strategies, automated email marketing offers an extremely high ROI of as much as 4200%.

Which B2B Marketing Strategy Is Right For Your Business?
While all the strategies listed above have their benefits, they weren't created equal.
So which one is right for your business?
The short answer is: a combination of them all.
Truth is, to achieve outstanding results in your B2B digital marketing strategy, you will have to implement at least a few elements from each one. However, the exact mix of strategies you should use will depend greatly on the goal you set for your strategy.
Generally, we can summarize these goals based on the stages of the conversion funnel they relate to:
Goal #1: Demand Generation
Demand generation happens at the top of the conversion funnel. Hence, the mix of strategies should be optimized for getting your potential B2B buyers aware of and interested in your product:
Here's a mix that would work best for demand generation, in order of importance:
Content Marketing
PPC Advertising
Social Media Marketing
Goal #2: Lead Generation
Lead generation belongs to the middle or bottom of the conversion funnel. At this stage, your prospective clients are already aware of your product or service.
All they need is an extra push from your strategy to make a purchase. Here's a mix that will help make that happen:
Email Marketing
Content Marketing
Video Marketing
Goal #3: Customer Retention
Every marketer knows that it's easier to keep an existing customer than to find a new one. This is what customer retention is for.
A retention-oriented B2B digital marketing strategy should include the following tactics:
Content Marketing
Email Marketing
PPC Advertising

Takeaways On B2B Marketing Strategies In 2020
Developing a B2B marketing strategy seems difficult and complicated – especially when compared to B2C.
However, if you have a solid understanding of your business goals and your target audience, you will be able to pick a strategy that will work best for your business.
The most effective business-to-business marketing strategies in 2020 are:
Content Marketing
PPC Advertising
Video Marketing
Social Media Marketing
Email Marketing & Automation
However, having a B2B website that is optimized for conversions is a crucial prerequisite to each one of these strategies.
Depending on the exact goal you're trying to achieve in your B2B marketing efforts, you can mix and match these strategies.
Keep in mind that a business-to-business marketing strategy is a marathon, not a race. As long as you constantly monitor the performance of your strategy, you'll be able to optimize it along the way. And by optimizing it, you'll make sure that it brings maximum value to your business.