Work with top branding experts to create brand strategies that drive measurable results. Our B2B branding agency will help you establish a unique visual identity to connect with your target market and grow your brand online.
Top-Rated B2B Branding Agency
At Digital Silk, we develop custom brand strategies based on your unique value proposition to help increase visibility within your target market.
From startups to Fortune 500, we have partnered with brands across all industries and of all sizes. Our team of experts creates B2B branding strategies that drive measurable results.
From branding to website design and marketing, we've delivered digital agency services to a robust portfolio of clients.

Digital Silk's Recent B2B Website Launches
At our B2B branding and marketing agency, we specialize in developing successful branding and re-branding strategies while integrating digital initiatives to drive results.
Explore examples of our recent work with B2B companies: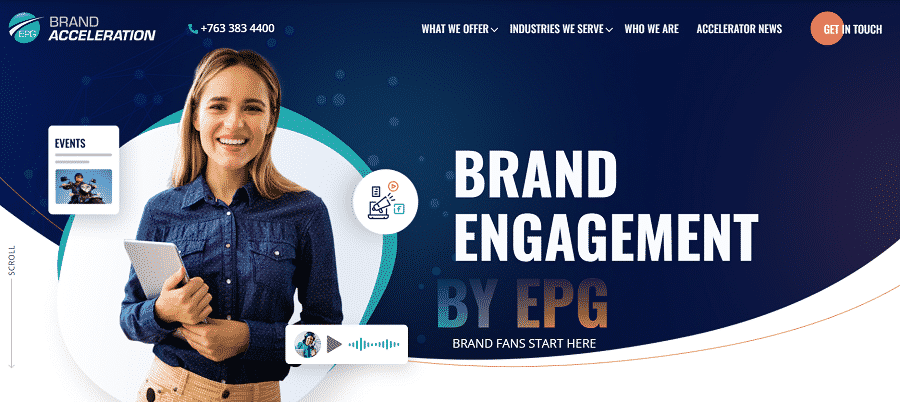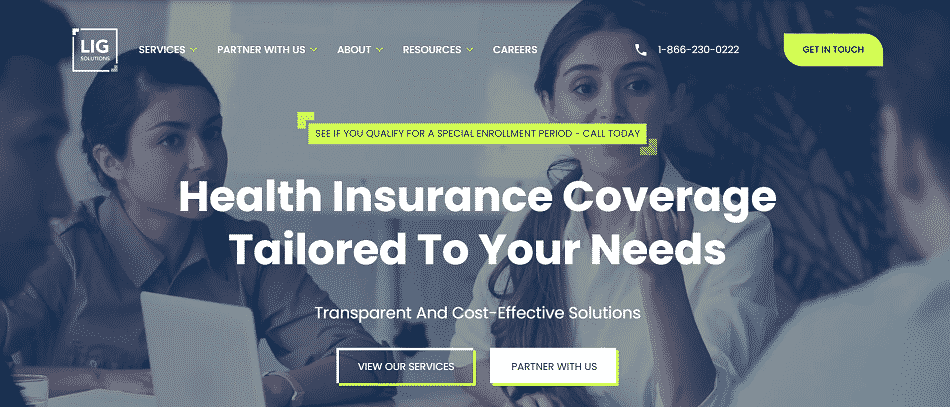 View more B2B web design examples from our portfolio →
Why Work With Digital Silk For B2B Branding?
At Digital Silk:
You have access to a team of digital specialists with an impressive portfolio in B2B branding
We treat your project as our very own and take full responsibility from start to end
We conduct a comprehensive analysis to provide you with valuable insights about your brand, industry, target audience and competitors
We implement data-driven tactics and best practices to improve your reach
We offer complete transparency, efficient time-tracking and open communication
Looking Beyond B2B Branding?
At Digital Silk, we conduct a comprehensive analysis of your industry, existing business strategy, competitors, and target market.
We are proud to be a top B2B branding and marketing agency comprised of an international team of experts. In addition to branding and marketing, we offer:
Custom B2B Web Design & Development
Our creative web design and development team builds strategically engineered websites designed to increase conversion.
Each custom site we design is fully optimized to rank higher in search engines and lead visitors to key points in the conversion funnel.
We take a data-driven approach to developing custom, strategically engineered websites for B2B brands to deliver measurable results.
B2B Consulting
Our experts at Digital Silk provide B2B consulting services to businesses of all sizes, across industries, including:
Agency consulting
Growth consulting
Web consulting
Marketing consulting
Enterprise consulting
Startup consulting
B2B Marketing
At Digital Silk, we develop in-depth, insight-driven marketing strategies that drive traffic and conversions. We have a proactive approach to marketing to deliver measurable results, including:
Generating more leads
Increasing conversions
Increasing brand recognition
B2B App & Software Development
Our team builds custom B2B apps and software solutions for brands across industries. We use cutting-edge technology, next-generation AI, and data-driven strategies to create custom solutions that engage target markets.
Digital Silk's B2B Branding Process
At Digital Silk, we follow an established process for B2B branding with clearly defined goals at each step.
Here's a glimpse at our B2B branding process:
1. Brand Research
In the first stage of our branding process, we perform a brand audit and dive deeper into your industry, competition and more to gather key insights that will inform the steps ahead.
2. Brand Foundation
Here, we determine the "who, what and why" of your brand. We help you craft your brand mission, statement, vision, values and brand promise.
We also define your target audience and create customer profiles to help you identify the groups of people who are most likely to become your customers or partners.
3. Brand Positioning
Once we have established who your brand is and what your goals are, we develop a custom strategy to position your brand in the minds of your target audience. This includes defining your brand voice and archetype(s).
4. Brand Messaging
In this stage, we use the insights gathered and the brand elements defined to craft your brand's messaging.
From your unique value proposition and elevator pitch to messaging and marketing samples, this messaging will serve as the basis for communication across channels.
5. Brand Book
In this stage, we compile all elements to provide you with a custom brand book. From colors, fonts and logos to your messaging, voice and more, your brand book will serve as a do's and don'ts for consistent representation.
Why Invest In B2B Branding?
For business-to-business companies, a brand strategy is crucial for driving business.
According to a recent study, 52% of B2B buyers are more inclined to buy from a brand after seeing their website and content. This is why it is important to have a focused and specific branding strategy that allows you to:
Increase Your Brand's Visibility
Investing in B2B branding can help increase your brand's visibility. Having a distinctive brand presence through a defined personality and unique branding elements is especially important in highly competitive markets, as it ultimately leads to increasing your market share.
Branding helps you increase your visibility by differentiating you from your competitors.
Define Your Messaging
Defining your messaging – how you communicate your offering and UVP to the audience – determines your brand education, i.e. how your audience understands and even perceives your offering.
This, in turn, determines how likely they are to buy from you as opposed to your competitors.
Build Stronger Relationships
7 out of 10 consumers will purchase more from a brand they trust.
Branding ensures consistency in delivering your brand promise across touchpoints. This includes your logo and visual identity as well as your core values and statement. It helps you build a reputation as a trustworthy brand.
As a result, consumers are more likely to refer your brand to others.
Digital Silk's B2B Branding Best Practices
At Digital Silk, we understand that branding is so much more than a logo. It requires extensive research, expertise and creativity to develop a B2B branding strategy that delivers measurable results and grows your brand's reach.
That is why we have defined a set of guiding principles and best practices for branding that we follow for every client. Here's a sneak peek into some of them:
Build User Personas
User personas are key to understanding and addressing your audience's pain points and emotional triggers.
Building user personas allows you to gain deeper insights into your current and prospective customers' interests, likes and dislikes, purchasing habits, and other attributes, to help you determine the best way to reach them.
Consider SEO
Your brand messaging will live online. Think about its search-friendliness by incorporating a keyword strategy in the branding process.
Implementing SEO and optimizing your content marketing helps increase your brand's reach and improve user experience.
Include Your Leadership Team
Authentic brands are those that accurately reflect the company culture, including the values you hold.
Including your leadership team in the branding process will help you cultivate a team mindset an in turn, create a transparent and true authentic brand.
B2B Branding FAQs
1. How Do I Choose A B2B Branding Agency For My Business?
When hiring a B2B branding agency, you should examine the agency's experience, portfolio and case studies, as well as the team who would be working on your project.
Conduct an interview with potential agencies and ask if they've worked with B2B brands in your industry, ask about their processes, their solutions to your pain points and the best practices they follow to select the best B2B branding agency for your business.
Remember: people are key. Above all else, you want the top branding experts on your project, so the interview should be an important deciding factor.
2. How Long Does It Take To Create A B2B Branding Strategy?
The timeline for every B2B branding and marketing strategy varies depending on several factors, including the scope of the project and whether you require full branding or rebranding services.
Ideally, developing a brand strategy, logo, and brand book takes around two months to complete.
Ready To Discuss Your B2B Branding Project?
Request a quote!
Tell us about your project and let our experts give you recommendations.