86% of B2C marketers think content marketing is their key business strategy, and as many as 91% of B2B marketers use content marketing to reach their customers.
There is more than enough evidence to support the claim that content marketing is effective at growing brands and improving business results.
In this article, we address the five most effective types of content marketing strategies, their best practices and where they stand in users' journey.
We will also talk about:
The advantages of content marketing as a part of your business growth strategy

The latest trends

And the biggest challenges of content marketing in 2020
Let's begin!
What Is Content Marketing?
Content marketing is an inbound digital marketing strategy that relies on different types of content and channels to: 
attract clearly defined audiences/leads into a business' sales funnel

improve user journeys, influencing conversion. 
Depending on the format, purpose and delivery channel, content marketing can be broken into these subsets:
Web content

Blogs

Email marketing

Digital PR

Video marketing

eBooks

Webinars

Podcasts

Checklists

Social media marketing

Quizzes

Lead magnets
Let's take a look at the biggest advantages of having a well-defined content marketing strategy and research that proves what it can do for your business. 
Why Develop a Content Marketing Strategy?
Content marketing can:
Drive traffic to key landing pages:
Boost brand awareness:

60% of people are inspired to seek out a product after reading content about it.

Foster trust with your customers and build relationships:
Increase lead generation and conversion:

9 out of 10 B2B buyers say online content has a moderate to major effect on purchasing decisions.
Over 80% of B2B buyers view at least five pieces of content during the purchase process, and half of them view more than eight pieces.

Bring in revenue: 

62% of B2B companies make a business decision based on digital content alone.
For a marketing funnel to be successful, marketers use different types of content for different stages:
Top of the funnel, to generate brand awareness: 
Info web pages

Blogs

eBooks

Vlogs

Infographics 

Webinars

Press releases
Middle of the funnel, to educate and nurture: 
Educational resources and downloadables 

Email campaigns / Newsletters

Video presentations

Event videos
Bottom of the funnel, to convert: 
Comparison sheets

Case studies

Testimonials

Review pages 

Email campaigns / Abandoned cart recovery
5 Most Effective Content Marketing Strategies
Content marketing is a long-term marketing strategy. Being consistent is the key to more conversions.
We will now take a look at the five most effective content marketing strategies, where in the user journey they belong and what their best practices are.
1. Web Content Strategy
There are multiple kinds of web content that can be used as a marketing strategy, but in this particular segment, we will focus on the one with the biggest potential – web copy.
Great web content helps marketers build relationships, nurture leads and influence potential buyers.
Web content motivates your audience to engage with your business by answering their needs or desires.
Marketers should focus on creating various types of content for the different stages of the sales funnel.
Users have different needs depending on their stage of the journey. They also have distinct expectations and levels of knowledge. They should get the kind of content that helps them move to the next stage and nearer the conversion point. 
From awareness to consideration and conversion, web copy across the sales funnel helps marketers educate the audience about their client's services, share the right message and influence the prospects to make a final purchasing decision.
Web copy best practices include:
Make your audience feel at home:

Understanding your audience well and their reasons for browsing your business' website is the foundation of delivering great copy. It is important to know your audience and speak their language. Define their pain points, their needs and reasons for searching for the solution that brought them to you and then deliver exactly the

type of content

they are looking for.

Be brief:

Short sentences and small paragraphs are paramount in writing good copy. Focus your efforts on what's really important to your audience. Most users skim through web pages which is why your copy should be short and packed with value. 

Use value proposition:

Value proposition motivates readers to keep engaging with your business by telling them what makes your offers better than your competitors'. Create impactful headlines that will make readers decide to read on and then elaborate on the value proposition from the headline in the body of content.

Present your unique brand personality:

Brand retention or memorability stems from how much your customers identify with brand's values and personality. Brand personality can come across as memorable through a consistent tone of voice in your copy.

2. Blog Content Strategy
Blogging as a content marketing strategy has multiple benefits:
It helps website's SEO

It attracts more leads through organic search results and providing solutions to users' requirements

It nurtures leads by providing quality content they've grown to trust

It helps them make well-informed decisions about your brand and its products

Shapes brand reputation by positioning the business as domain authority/thought leader
There are several types of company blogs:
Thought leadership & industry insights

Newsroom

Instructional (product use and other how-to's)

Inspirational

Recruitment
Thought leadership content created by industry experts is, in particular, one of the most effective ways for generating leads.
96% of B2B buyers want content from industry thought leaders. Research also shows that 47% of B2B companies viewed three to five pieces of content before reaching out to a sales representative. (Source: DemandGen)
B2B tech companies can use blogging content to help generate interest in products or services, attracting new leads into the sales pipeline.
Blogs are among the most effective types of content that establish a company as a thought leader. 
Case studies, demo videos, product descriptions, tutorials and client testimonials are also highly effective, especially when implemented and combined with blog articles.
Where does blogging belong in the marketing funnel?
Blogs belong at the top – or, at the beginning – of the conversion funnel, where its objective is to educate potential customers who come into contact with a business for the first time.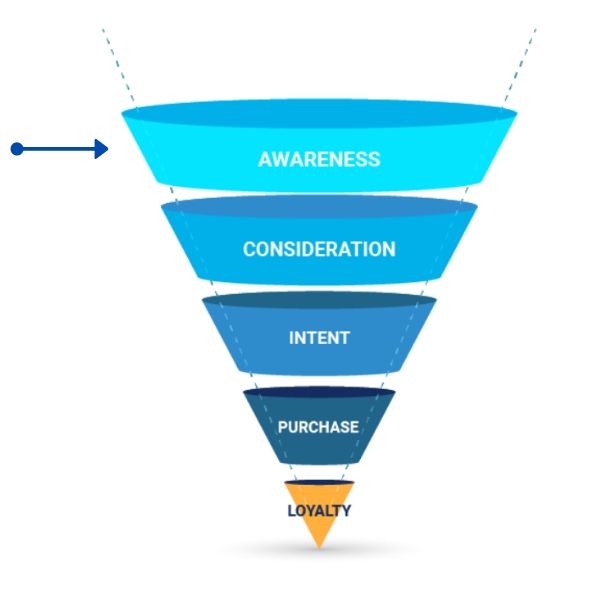 At this stage, blogging has a purpose of raising brand awareness and turning casual website visitors into loyal visitors and, eventually, customers. 
Blog articles should make potential customers interested in the brand's products or services by pointing out the values and benefits it has for their needs and problems. 
A blog should talk about topics that interest customers and educate them on them by conveying the image of authority on the given subject.

Blogging best practices include both the evergreen techniques and rising trends based on the evolution of search engine algorithms and changes in audience behavior.
These include:
Search Engine Optimization:

Blog articles should be optimized for search engines in order to rank higher and improve your content's visibility. Optimizing for SEO includes:

Using the relevant keywords

Using images with files named according to content, captions and alt titles relevant to the topic

Having headers with frontloaded keywords

Long-form content:

In-depth insights and blog content positions companies as industry authorities. This type of content needs to address questions like

What problems does my audience have?

How can I help them solve their problems with my content?

Is my content timely and will it remain relevant?

"Skycraping" technique:

When writing a blog on a topic that was already covered elsewhere, strive to make it better than the most popular and best-performing article online by expanding upon existing content and adding more elements such as infographics, videos, images and so on.

Data-driven blogging:

Blog articles with factual research information and figures from experiments, surveys and testing used for forming conclusions adds value to readers.

3. Email Marketing Strategy
The global email user pool is set to rise to 4.3 billion by 2023 which shows with utmost certainty that email is by no means an outdated method of communication.
Further research confirms that email marketing done right can bring an average return of $42 for every $1 spent. 
Moreover, B2B emails have an average open rate of about 15.1% (across various industries) with a 3.2% CTR. The good overall average is down to brands' specialized services and offers and a much more interested audience that is invested.
B2C segment sees a reverse of this: higher average open rates of 19.7% and lower CTRS of 2.1% – due to usual customer behavior and typical offerings of broadly general products.
Where does email marketing belong in the marketing funnel?
Email marketing is essential to any digital marketing funnel. 60% of marketers believe that email marketing is producing a positive ROI.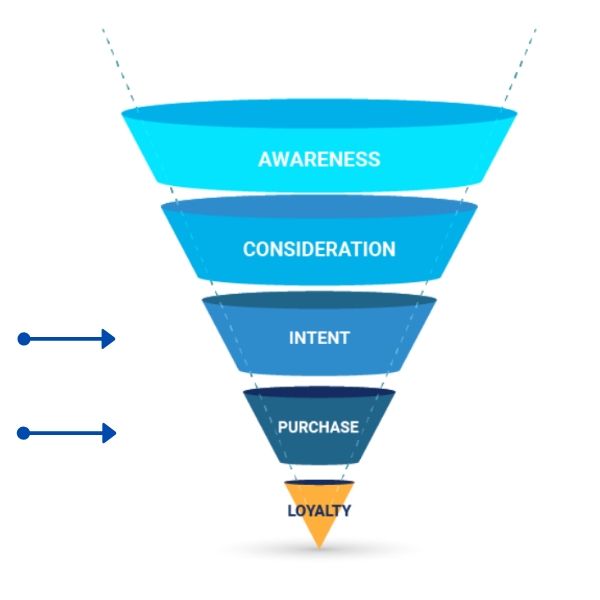 It works at all stages of the marketing funnel but its most potent effect is in the middle and bottom of the funnel areas, in customer acquisition and retention.
Email marketing best practices include having a healthy, up-to-date email list of your visitors and existing customers. Also, some success predictors for a solid email marketing funnel are: 
Bold calls-to-action:

CTAs are a clear purpose of an email. With them, you bring your recipients one step closer to the conversion. The CTA button can lead them to your website or motivate them to complete a purchase or download an eBook.

Engaging copy:

Catchy subject lines are a no-brainer, but you should also invest your time and thoughts into the body copy of an email which should be to-the-point, concise and engaging. 

Segmenting your recipients:

Dividing email lists into more targeted groups according to their common traits, needs and habits helps with sending personalized and customized messages to specific audience segments.

High level of personalization:

Email marketing should speak directly to a specific reader. Get to know your audience and send them emails with customized content, tone of voice and offers for different audience segments.

4. Digital PR Strategy
Digital PR increases awareness of brands and businesses using online methods that help it reach a broad audience that traditional PR cannot reach.
It greatly relies on search engine optimization, influencer outreach and social media to improve the brand's online presence and visibility.
Digital PR uses these tactics to improve the business's web presence:
Creating online press releases with relevant links that lead to the brand's website

Nurturing relationships with online journalists and bloggers to generate online coverage

Organizing interviews

Fostering influences marketing and outreach to increase mentions on social media and blogs

Managing online reviews
The end-results or the benefits of good digital PR are:
Increased website traffic

Becoming an authority in an industry

Improving search engine optimization

Boosting brand image

Generating leads and sales
Where does digital PR belong in the marketing funnel?
Digital PR is about raising awareness using traffic to the campaign or boosting the brand's visibility by improving ranking positions. That's why it belongs to the top of the marketing funnel.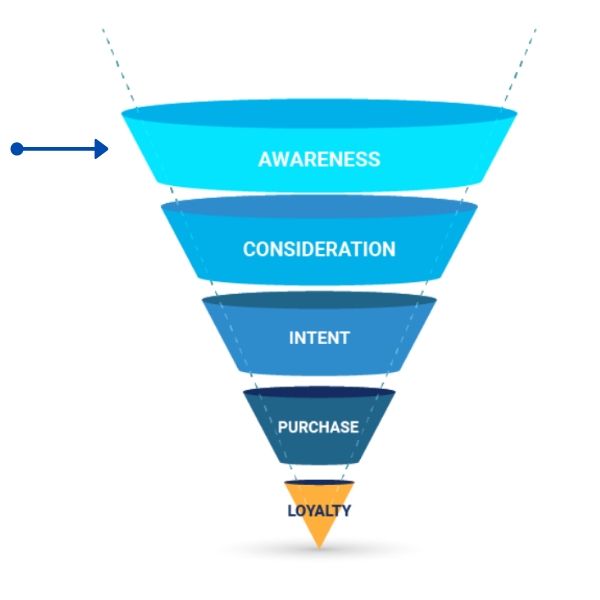 This content marketing type gets the brand in front of its audience with messages that build relationships and lead to conversions.
Digital PR also contributes to other stages of the user journey when marketers integrate their campaigns with other marketing channels. 
Digital PR best practices for driving higher returns include using its cross-funnel potential:
Funnel campaigns:

In funnel campaigns, digital PR serves as the primary interaction point with a clear journey or path for the consumer to follow to conversion. Combining PPC techniques with PR, such as creating strategic ads to send to the most engaged users ar every level, will drive tangible ROI for your digital PR campaigns. 

Integrate PR with SEO:

Digital PR's aim to earn links reveals its closeness to SEO. Digital PR individuals and teams should understand clear, SEO-driven goals such as building links to a page directly with a view to increase rankings for a certain keyword.

Repurposing your content:

Digital PR should share the content your business creates in order to grow the status and reputation of your brand. The existing content can be transformed into different forms to be published on various platforms and repurposed into types of PR content like:

A newsletter

Guest blog post

Infographic

A short video

And others

5. Video Marketing Strategy
Video marketing promotes your brand and business as well as your products and services, increases engagement on digital channels and educates prospects.
It is proven to be one of the most effective types of content. 
For example, research shows that video landing pages can increase conversion rates by over 80%. 
And,  90% of the consumers say videos help them make buying decisions.

Video marketing can be beneficial for your business. Some of the most impactful perks of it are:
It builds trust and credibility

It boosts conversion rates

It complements email marketing greatly because video in an email increases CTRs 200-300%

Videos encourages social shares
Different types of videos in content marketing include:
Demo videos

How-to videos

Expert interviews

Case studies

Customer testimonials

VR videos

Personalized messages

Live videos

Explainer videos
Where does video marketing belong in the marketing funnel?
Video marketing usually stands at the top of the conversion funnel due to its educational nature.
However, it can belong at any stage of the conversion funnel and user journey because videos can contain different kinds of content that can be adjusted to the specific need of a prospect on different stages of their journey.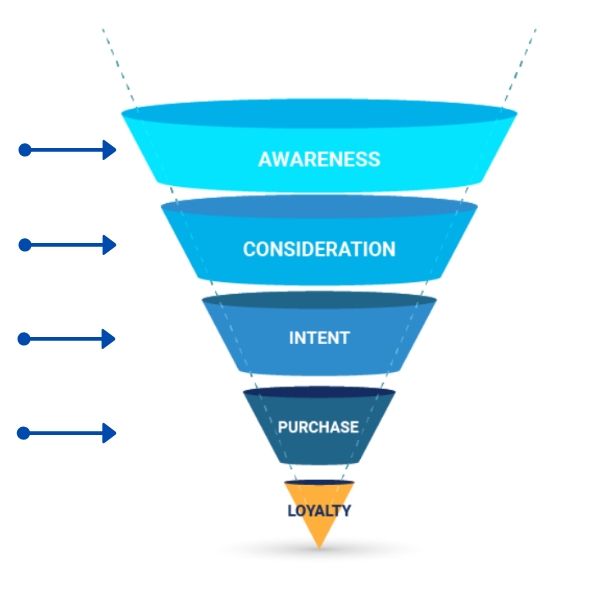 Video marketing best practices 
Establish a clear goal:

To fully benefit from video marketing, ask yourself the following questions when defining your videos' goals: 

What should the videos accomplish?

How will I measure the results?

Is the goal attainable?

Does it align with your business objectives?

Does the goal have a deadline?

Optimize videos for SEO:

Video content appears in video search results and regular search results. Google must be able to extract information to understand what the video is about so that your prospects can find it. You need to

Make the video crawlable

Include meta tags and titles

Use a video sitemap

Use a call-to-action:

CTA buttons should be a part of the video and the video landing page. You can point your viewers to your website where they can download a whitepaper or get a discount offer. Instructional videos on your webpage should be complemented with CTAs that let the viewers you have the material they need on your site. YouTube videos can benefit greatly from call-to-action overlays that make offers to viewers. 

5 Content Marketing Trends You Should Adopt In 2020
As digital marketers find new ways to engage their audience and deliver their messages, new trends are developing that enhance the content marketing game. 
These five will dominate this year and will dictate how businesses perceive their marketing efforts.
1. Voice Search Optimization
Voice search is on the rise thanks to the mass adoption of smart speakers such as Siri and Alexa. This way of searching for answers is faster, easier and more appropriate for question queries.
The reasons why voice search is going to be a big trend in 2020 are:
It's apt for mobile because 56% of all voice searches are made on a smartphone.

Voice search is mostly locally-oriented so it's very useful for local businesses.
In order to optimize content for voice search, marketers should target question keywords such as "how", "what", "when", "why", "where". 
Long-tail keywords complete a question, and people are sticking to this approach when using voice.
This is why implementing long-tail phrases in B2B and B2C content marketing strategy is highly important. 
2. Optimizing For Featured Snippets
Google's Featured Snippets provide users with direct answers to their questions on the search results page, without users having to click to the page with the answer. 
This has created one of the main challenges we will cover later, called "zero-click searches".
On average, 8.6% of clicks go to featured snippets and 19.6% go to the first result. In order to optimize your content for Featured Snippets, consider these steps:
On-page SEO:

It's only possible to be on Featured Snippets when your content ranks high for a specific query, so beginning with non-specific SEO best practices is a good start.

Answer questions concisely:

Providing best answers increases chances to be on Featured Snippets. 

Be factual and provide number-driven content:

Well-structured content that is packed with proven facts and figures is a good ranking factor.
Optimizing content and landing pages for featured snippets is beneficial because:
It "steals" traffic from the first and subsequent results

It helps the content-owner become a trusted expert for having a result in Featured Snippets

It improves brand recognition and credibility
3. More Video Content
In 2018, people spent an average of 67 minutes watching online videos each day. This figure is expected to reach 100 minutes per day by 2021.
96% of people agreed that watching videos helped them learn more about a product or service.
Web pages that have videos are 53 times more likely to show up in the top Google results.
Incorporating videos in the content marketing strategy is a great way to improve search engine rankings and conversions since videos contribute to higher dwell time.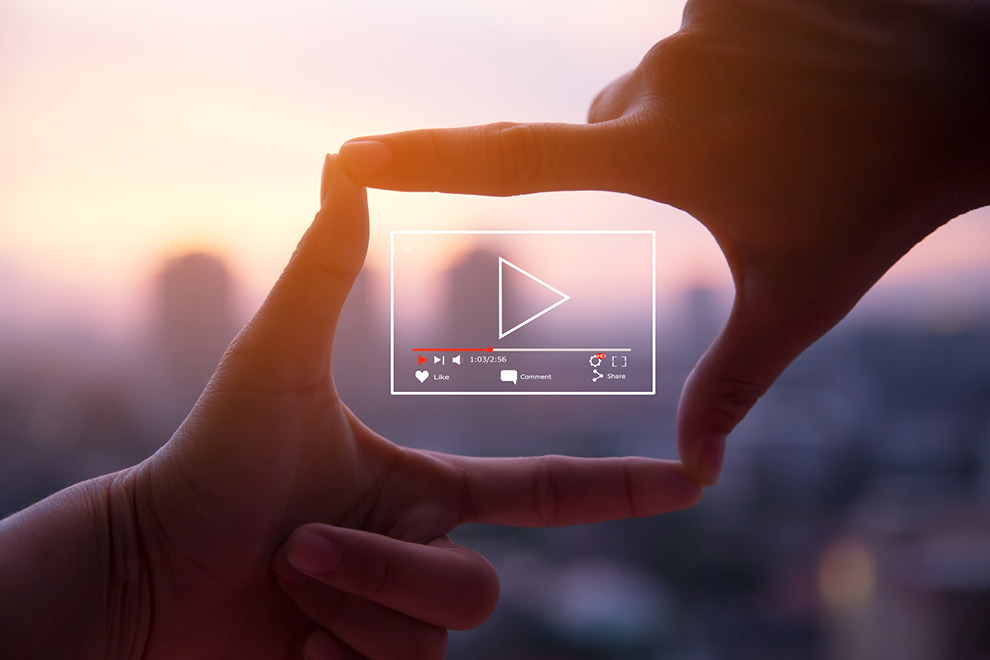 4. Mobile Continues To Grow
Mobile optimization is important across all content marketing channels and especially for email marketing as 55% of all emails are now opened on mobile devices.
Websites that are mobile-friendly and responsive boost user experience and contribute to a higher rate of conversions. 
There will be 7.1 billion mobile users globally by 2021. Also, the upcoming 5G technology will provide more power to marketers to be creative on mobile.
Brands should start increasing their focus on mobile as soon as possible as these trends will make the competition more difficult to beat.
There are also indications that Google's algorithm may punish webpages that are not optimized for mobile devices by removing them from SERP rankings in mobile search.
Both the volume growth of the global mobile market and the priority mobile-friendly websites are getting from Google will make mobile optimization a continuous trend in 2020. 
5. High Level Of Personalization
As customers get better informed and savvier, businesses will need to find ways to communicate their value propositions in a more sophisticated way on an individual level.
This will be needed in order to meet the bigger expectations of a modern customer and to give brands an edge over their competitors. When brands use personalized lead nurturing, they gain a 20% increase in sales opportunities.
Another report indicates that 92% of marketers have already seen an increase in personalized marketing.
The Biggest Content Marketing Challenges In 2020
New developments in content marketing, SEO and digital technology create new challenges for marketers. The below three will be the obstacles to overcome in the year ahead.
1. Zero-click Searches
Zero-click searches occur when a user doesn't have to click on a search result page to find their answer or desired information because the answer they are looking for appears directly on the search result page.
Users have their query answered by a featured snippet which is why they do not click on any site featured on SERP.
This occurrence is in close relation to Featured Snippets which we have listed above as one of the trends for 2020.
Research suggests that more than half of all searches are now zero-click searches, owing to SERP, Featured Snippets and Local Packs.
Optimizing for Rich and Feature snippets is important exactly because the zero-click searches are a big issue that impacts website traffic. Rich Snippets bring lower CTRs than Featured Snippets.

The solution to this challenge is to find the keywords that can guarantee clicks and we can optimize articles for, such as "when", "how many", "what year" and similar keywords and queries.
The good news regarding zero-click searches is that people who don't click on one of the search results aren't people that would convert anyway, because they are looking for easy answers.
By creating well-researched quality content that explores the subjects in-depth marketers can make sure they will attract the right kind of audience that looks for such educational content.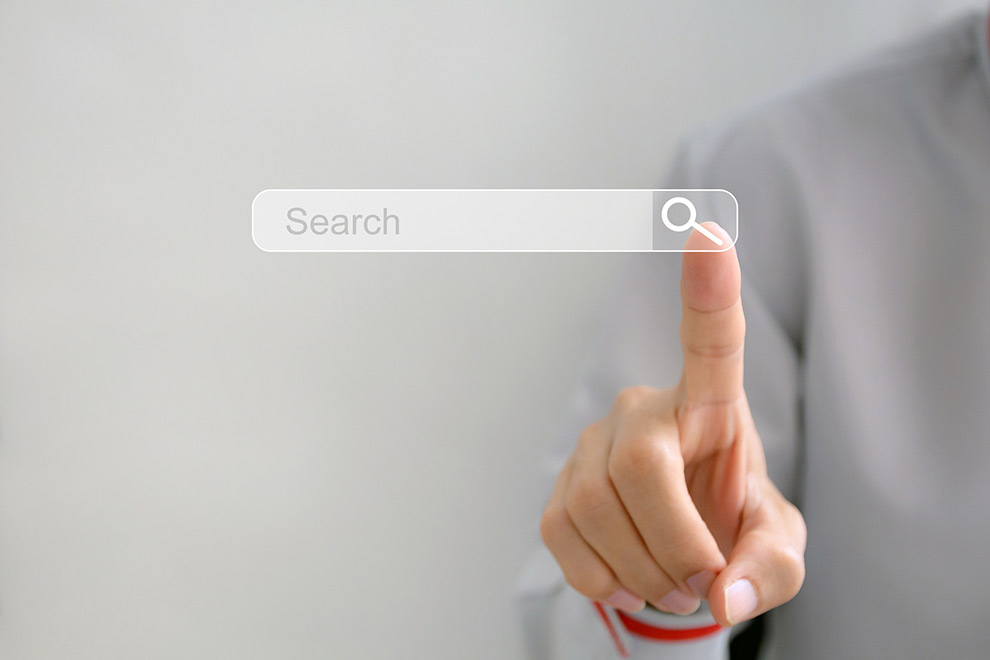 2. Matching The User Intent
In 2020, customer experience will be in the driving seat when it comes to optimizing content and digital channels. The user intent is even reshaping the marketing funnel.
The customer journey is not linear anymore and consumers don't get to a purchase decision by following the straight line. 
They may enter the funnel at any point in the buyer's journey and they may travel backward, from purchase to comparison. And they may do it on different devices.
But what's it that drives this reshaping of the marketing funnel? 
How consumers search for solutions to their problems, how they compare products, and what motivates them to pull the trigger on a purchase is what drives this reshaping of the marketing funnel.
Also, it's how brands match their content to meet the points in which consumers are entering the funnel.
One of the content marketing challenges of 2020 will be shaping the funnel to match user intent. This means that marketers will need to write content that is primarily based on the intent behind the search query. 
3. Developing A Customer-Centric Mindset
Content marketing is not the same as advertising, because the former is about providing value to customers and by giving them what they need at every stage of the user journey.
Plenty of brands still struggle with grasping this concept and, for them, putting customers first when they create content is still a challenge.
Businesses will need to adopt the mindset that values content for what it is – a full-blown business strategy and not just a helping tool for short-term goals.
This means speaking less about the company and their business and more answering the questions they customers have. Content marketing should be all about the customers, not about the company.
Takeaways On Content Marketing Strategies
The five most efficient content marketing strategies we have addressed in this article all cover every stage of the customer journey by delivering the right kind of content at the right time.
We have learned that
Web copy should emphasize the value proposition of your product/services in a concise way

Blogging should provide educational and trust-building content at the top of the conversion funnel

Email marketing has the biggest ROI of all

Digital PR improves business's web presence across multiple channels

Video marketing has the ability to increase conversion rates 80%
Marketers should anticipate the content marketing challenges such as zero-click searches and user intent that is difficult to predict by adjusting their strategies to trends such as
Voice search optimization

Featured Snippets optimization

Rise of video content

Increased mobile use and

Higher levels of personalization
Ready to generate leads and increase conversions with a multichannel content marketing strategy?
Request a quote!
Tell us about your project and let our experts give you recommendations.