Revenue in the food & beverage (F&B) segment is expected to reach the market volume of $105.9 billion by 2024.
This means that there is ample room for business growth, especially in an increasingly digitized marketplace.
Investing in digital channels to grow brand loyalty and the subsequent repeat sales is becoming a priority for businesses in this space.
Read on to learn how digital can help you get a sustainable income for your business.
We look at how five global leaders in the F&B industry use digital to boost customer loyalty and draw conclusions you can apply to your strategy.
Why Customer Loyalty Matters For Your Food And Beverage Brand
The rule of thumb, in digital marketing across all industries, has always been that it costs five times less to re-engage a client and re-market to them than it costs to acquire a new lead.
Loyal customers, throughout their lifecycle, are worth 10x more than their initial purchase. This means that at least ⅓ of F&B businesses' overall revenue comes from repeat buyers, not new clients.
It's the most profitable and rapid route to business growth.
Let's break it down and see why, how and who does it best in the food and beverage segment.
Customer loyalty is crucial to the food and beverage business, because:
Loyalty directly impacts F&B businesses' survival rate because no other industry thrives on repeat consumption like food and beverage.
With marketplaces slowly being taken over by millennials and GenZ, values like trust and loyalty are what defines the largest and most financially powerful marketplace in recent history.
The food and beverage market is otherwise saturated, hence client retention and loyalty are the leverage you need to survive.

How To Approach Your Digital Strategy For Customer Loyalty And Repeat Sales
There are several ways in which food and beverage businesses can use digital channels to earn returning customers.
The key ingredients are accessibility via multichannel approach and creating a data-based, personalized offer that appeals to the digital native consumers' need for uniqueness.
According to Modern Restaurant Management, for example, there are 3 mobile digital strategies you can use to maximize your client retention and brand loyalty rates, namely:
Combining loyalty, digital sales and marketing strategies with mobile tech, to boost engagement
Engaging mobile customers at crucial moments of decision-making to increase sales and frequency
Integrating mobile customer data with data from other sales and marketing channels as well as the external sources to deliver personalized, on-time offers to boost traffic and check average
In an oversaturated market, customers find it difficult to remain loyal, so businesses need to bring in some classic marketing strategies and pair them with unique advantages brought on by AI and other digital developments.
Here are five digital strategies you can use to garner a magnetic brand power in 2022:
Improve your website and invest in an app: With everything becoming increasingly mobile, a responsive website is a must, while apps are a great way to keep your clients connected to your brand continuously. Read on to learn how some of the world's leading F&B brands use apps to grow customer loyalty.
Focus on efficiency and deliverability: With the average user spending no more than 14 seconds skimming through content and apps, make sure your customers get exactly what they want in the fastest possible time. This has an indirect effect on your revenue.
Strive and allow for personalization: Personalization is the hallmark need of generations born Millennials and younger. Strive to create customizable and easily accessible digital solutions to build a highly engaged group of followers.
Appeal to their emotions: Campaigns with a strong pathos, or in other words "emotionally charged," are more relevant and appealing than ever before. A NerWallet study has found that 67% of millennials and Gen Z's claim to have overspent "due to emotions." So consider shifting your brand focus towards purpose-driven storytelling and campaigns.
Reward loyalty: Nothing validates your client's commitment to your brand like rewarding them. An extra precaution here: Be authentic and transparent. Give out the rewards to influential, loyal or repeat customers without cutting corners or hidden terms & conditions. Remember, your audience has instant access to present and archived information and is able to compare offers and rule out dishonest claims. So always be true to your word and win hearts with honest validation.
How The Top 5 F&B Brands Use Digital Strategies To Increase Customer Loyalty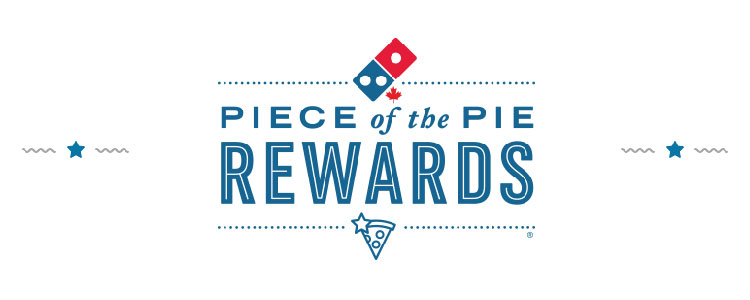 1. DOMINO'S Piece Of The Pie Rewards
Domino's commitment to creating an amazing user experience has skyrocketed the company's stock share to $274 in 2020.
In 2019, they famously rolled out a new loyalty program via their branded mobile app that rewards the users 10 points every time they buy a pizza, either from them or their competitors(!). With 60 points, they get a free medium-sized pizza.
It sounds counter-intuitive, but this strategy has allowed Domino's to tap into a wider pull of users and potential customers without losing any of their own.
On the contrary, the campaign has kept the users continuously engaged, allowing Domino's to win new business and reengage the existing.
What they did right:
They sliced their advertising budget and managed to create huge buzz over the unorthodox strategy
They tapped into the competition's customer base, linking it back to their own products
They used reverse psychology, seemingly encouraging clients to buy from their competition with rewarding any kind of pizza purchase
They tapped into one of the biggest digital trends of 2020: community building, the reason behind many changes in social media platform algorithms
They used exclusivity to generate higher user acquisition rates on their app and website
They continuously invest in multichannel social media campaigns that highlight their loyalty rewards programs, thus amplifying revenue by encouraging social shares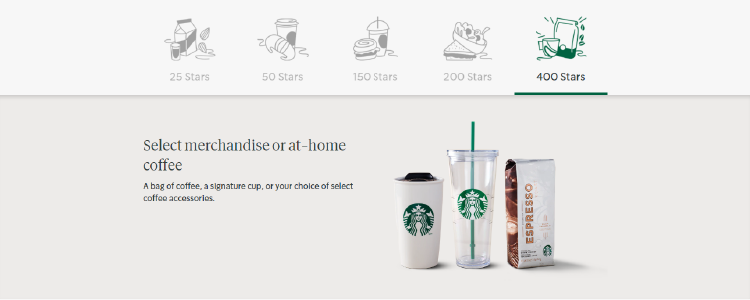 2. STARBUCKS Rewards
You know there can't be an article about brand loyalty done well without Starbucks in it.
The company is known for using big data to tailor their experience to their audience's preferences until they have essentially become the Millennial whisperers.
Being one of the first brands to "crack the Millennial code," in 2019 the company has registered a 15% year-over-year increase on their active rewards memberships in the US alone. To give you some perspective, their rewards program rolls out a whopping $1.2 billion worldwide every year.
How their rewards program works: Pretty much like a bank, you get a card linked to your account and you can use it to buy fidelity points, gifts, credit etc. It also collects your consumer points and issues rewards.
They use an omnichannel approach to this program centered around their branded mobile app. Users are encouraged to use the app to redeem their points and review their scores.
They also access their profiles via the brand's website or even in-store, increasing the number of available touchpoints and, consequently, opportunities for data collection.
What they do right:
Actively use data to tailor user experience both in-store and online, from flavors and ambiance to digital campaigns, platforms and more
They use the omnichannel approach to keep their customers engaged continuously
They use personalization with birthday rewards, special offers, personalized cards and more;
They make the rewards program a part of their iconic collectibles strategy: They opted for cards that further enhance the brand's status, as these act as desirable collectibles and give users the sense of belonging via membership
They use data gathered via digital programs to further improve and reiterate their offer, keeping them relevant in their consumer's books.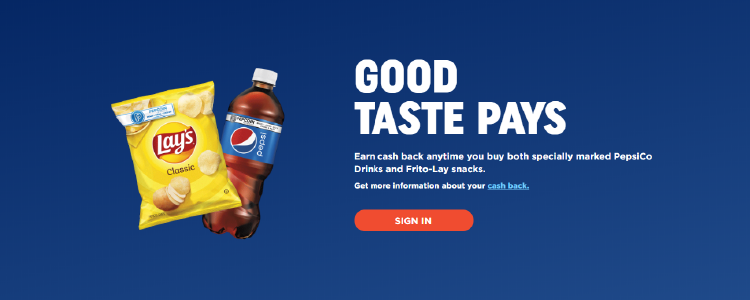 3. PEPSI'S PepCoin
In September 2019, PEPSI launched its first ever cash-back loyalty program—PepCoin by PepsiCo, which partners with PayPal and Venmo.
It marks the company's ongoing transition to digitized pay and, according to the company's official press release: "It's that easy: Buy, scan, cash in. The more you pair, the more it pays."
The mechanics are simple: when a consumer buys a single-serve PepsiCo beverage and Frito-Lay snack together, they simply need to scan the codes on the bag and under the bottle cap with their phone to accumulate money.
When they accumulate $2, the money automatically transfers to their account with Venmo or PayPal.
What they do right:
They fully integrate mobile and cyber finance concepts into their campaign, capitalizing on the very popular digital coin trend.
To recover their investment, they suggest a minimum cross-promotional acquisition of their product.
It is fully mobile, applicable to users everywhere, which means they stand to gain extra capital in every market where mobile phones are available.
They built their own app and integrated it with their website, along with third-party trusted financial services PayPal and Venmo.
Again, they used full multi-channel promotion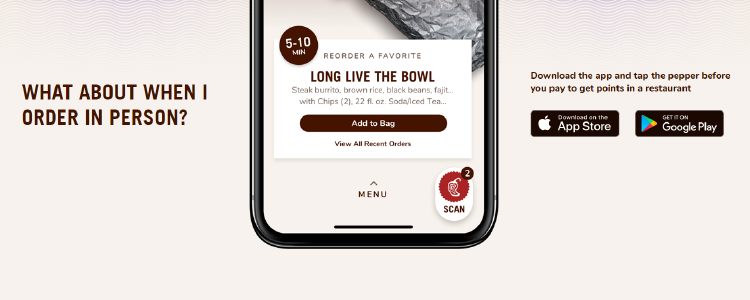 4. CHIPOTLE Rewards
Chipotle's cross-platform loyalty program follows a simple and effective philosophy: Eat, Earn, Enjoy.
Chipotle gives its users 10 points on the dollar. When they earn enough points in-store, online or in-app, they enjoy free spoils. As simple as that.
But as simple as it is, their rewards program has helped their earnings and revenue beat expectations after doubling digital sales during the first quarter of 2019. By the end of 2019, the company landed a 14.6% revenue jump year over year and non-GAAP (adjusted) earnings per share grew with about 77%.
All done digitally, the main qualities of their loyalty program are:
Keep everything simple and well-coordinated: Their reward system philosophy to reduce the rules and process to bite-sized simplicity and perfectly integrate it into their sales system. This makes loyalty points easily accessible, without any hassle for the user, facilitating transactions and encouraging acquisitions.
Keep everything transparent: The simplicity of the rewards process ensures transparency, which in turn increases brand trust and loyalty.
Drive brand engagement: By encouraging purchases on certain days and rolling out offers on different days, they keep users actively engaged on their mobile app and website.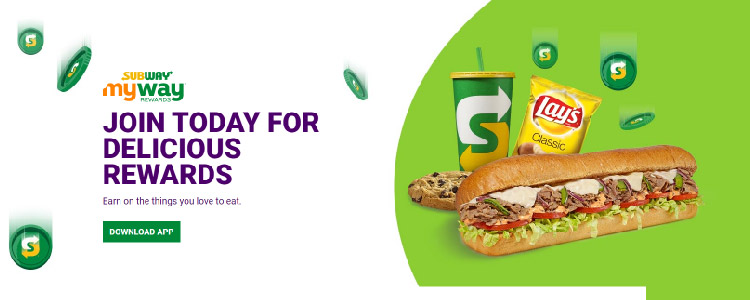 5. SUBWAY MyWay Rewards
Using the same rationale as fellow giants on the list, Subway's rewards system is centered around their app and personalized user accounts.
With each purchase, users earn points. Besides offering freebies to reward purchasing milestones, the program keeps users engaged by handing out surprise extras and birthday gifts.
The program is designed to gather user data for company use, as well to provide unique and personalized surprise rewards like their customer's favorite snack or beverage.
What they do right:
They use irregular conditioning patterns to reward their clients, called "random rewards", which pretty much gets clients glued to your app and website
They gather user-end data and recommends personalized rewards for different users, based on their buyer behavior
They offer generous rewards for systematic engagement – in personalization, free items
They use cross-industry techniques to grow and engage audiences as their app's user acquisition strategy is quite similar to that in mobile gaming, with random rewards being a top feature (that also indirectly sparks gamification)
Takeaways: What Will Work For Your F&B Business
There is no recipe for a perfect digital strategy, but here are the main ingredients you can incorporate in your 2022 repeat sales and customer loyalty strategy.
Borrowing these ingredients from the five iconic F&B brands, to encourage customer loyalty via digital channels:
Simplify your website to provide a smooth, seamless buying experience. The goal is to make acquisition an easy and enjoyable experience.
Publish a branded app that gives your online community direct access to your brand, along with fidelity perks.
Integrate profile data for every person you enroll to automate payment and rewarding.
Personalize and allow personalization for a better user experience that is rewarding for both you and your customer.
Reward loyalty by gathering the relevant data and creating special offers that actually speak to your clients.
Enhance your online community by rewarding social shares, other types of brand advocacy and reviews.
Focus on building a solid social media strategy to keep the buzz going.
Always do your homework by integrating user-end data into strategic placement plans that make sense for you and your business.
Ready To Build A Digital Marketing Campaign?
Request A Quote
Tell us about your project and let our experts give you recommendations.