Work with Magento experts to plan, design and develop your progressive web application (PWA).
Benefit from improved user engagement, faster loading speed, increased traffic and conversion, offline performance and reduced costs on marketing campaigns.
Top-Rated Magento PWA Development Services
Work with renowned Magento experts to create your PWA.
Digital Silk is among the top-rated Magento development companies worldwide, with a highly experienced team of eCommerce and Magento specialists, including consultants, web designers and Magento certified developers.

Digital Silk's Recent eCommerce Launches
At Digital Silk, we create scalable websites that reflect your brand's unique identity and are strategically optimized for search engines and conversions.
Explore our portfolio of user-friendly shopping experiences. Here are some of our recent eCommerce launches: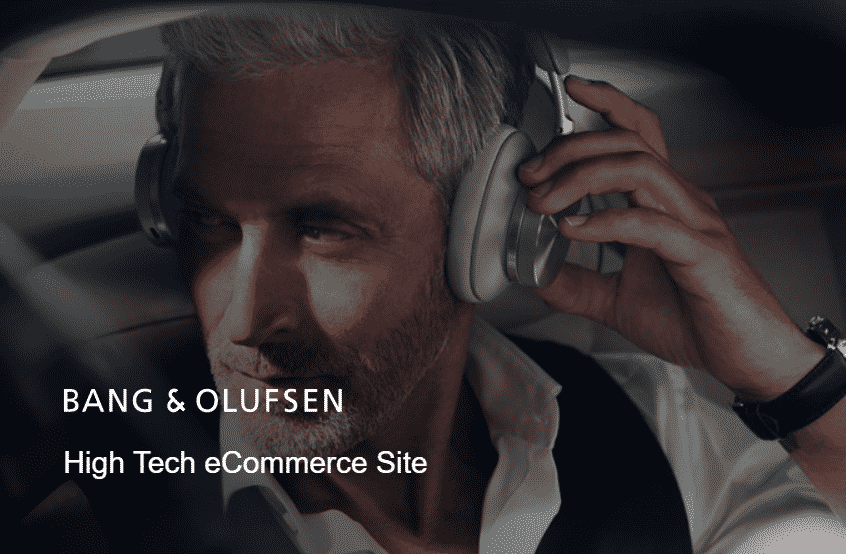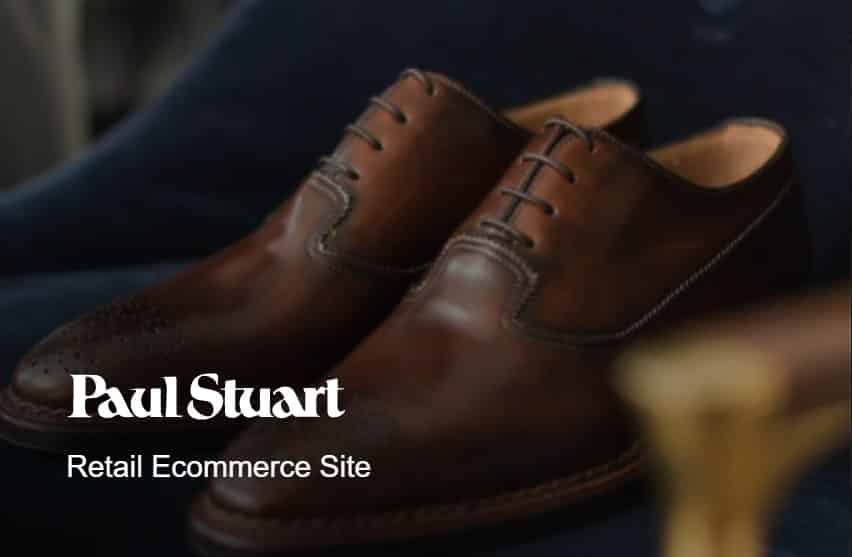 Visit our eCommerce development service page to view more examples→
Why Work With Digital Silk On Your Magento 2 PWA?
Leverage Digital Silk's
Internationally experienced specialists with proven Magento development and consultancy expertise
Impressive portfolio and skill in building high-performance eCommerce solutions
Detailed processes and strategic approach to every project
Expert guidance through each stage of your Magento PWA project
Looking Beyond Magento PWA Services?
Explore some of our most in-demand Magento services:
Magento End-to-End Development Services
We cover the entire Magento development cycle, from research and digital strategy to design, development, launch and support.
We use the convenience, security and flexibility of Magento's platform to create a consumer-centered shopping experience.
Custom Magento Development
We create custom solutions only. From your unique brand elements to website features and extensions, we build the fully customized store your brand deserves.
With clean code and a fully responsive website that can easily scale, we help you capitalize on new opportunities.
Magento Website Design
A detailed strategy is the foundation of optimized web design, and it is the starting point of each web design project at Digital Silk.
Our design follows carefully planned conversion funnels and user journeys, as well as your brand strategy and style guide to ensure better engagement, more conversions and increased brand recognition.
Magento Integration
We facilitate your Magento e-store operation, supervision, reporting and marketing efforts by recommending and integrating all the software tools you need.
Easily accessed, this integration saves your brand time, money and resources.
Magento Consulting
Not sure if a Magento e-store is right for you?
Let's talk about your pain points, expectations and goals.
From industry insights, SWOT and competitive analysis to recommendations on design, features and functionalities, our team will share their expert suggestions to make your Magento solution rank and convert.
Magento Migration Services
We understand your frustration by Magento 1's lack of security patches, slow loading time, unresponsive design and complicated checkout process.
Our Magento certified experts will migrate your e-store to Magento 2 to ensure increased conversions and ranking, along with an improved shopping experience for your customers.
Digital Silk's Magento PWA Development Process
At Digital Silk, we follow a detailed Magento 2 PWA process that includes the following stages:
1. Strategy
During the strategy phase, we define and document your goals, understand your brand, and research and analyze your environment, including target audiences, industry landscape and competitors.
These insights allow us to identify the key challenges and opportunities that will inform each step that follows, from SEO and conversion funnels to PWA development.
2. Planning
This is where our strategy translates to the PWA's content architecture. With your help and feedback, your Digital Silk web strategist will plan your sitemap, as well as the conversion funnels and user journeys on your target landing pages.
At this stage, we also ensure each unique landing page is fully optimized for the target keywords.
3. Design
Your PWA designers will study the strategy focusing on your competitors and target audiences, and implement best practices to ensure your PWA design contributes to your goals.
Some of the design best practices we follow are:
Fully responsive design
Brand consistency
ADA compliance
Simplified navigation
Interested In Learning More About Our Design Best Practicess?
Request a quote
4. Magento PWA Development
Our developers add your selections to your e-store, customize and modify them to provide a unique look and feel, conduct code adjustments and configure the setup.
5. Integration
Our responsibilities throughout development typically do not end when the PWA is complete. Depending on the scope and your needs, we may also sync all of your IT infrastructure to help facilitate your daily operation cycle.
6. QA
We follow a detailed QA checklist to make sure your PWA is functioning properly, both in an online and offline environment. We send the checklist to you so you can conduct your own QA and approve the platform for launch.
7. Launch And Monitoring
Once we have the green light, we go live. We conduct regular QA to make sure everything is functioning properly at all times.
Support And Maintenance
Once your project is complete, you can trust us with your Magento PWA support and maintenance. We ensure that your solution is continuously updated and new functionalities are added to help you stay competitive.
Why Use Magento PWA?
The benefits of Magento PWA include:
Improved Conversion Rates
Magento PWA turns the shopping process into an engaging yet simple experience. It provides fast loading speeds despite internet issues, eliminates the need for endless scrolling and ensures rewarding UI/UX across all devices.
This in turn increases conversion and reduces bounce rate.
Improved Organic Search
Are your products and services reaching the right audiences?
Magento PWA is mobile-friendly, quick to load and able to operate without additional data and memory. This has a positive effect on search traffic and pushes your e-store to a top-ranking position.
Increased Brand Awareness & Loyalty
Magento PWA's add-to-home screen feature gives your user the option to add your brand to their device's home screen. When would they use this feature? When they consider you a trustworthy shopping partner.
This adds to better visibility, improved brand recognition and increased customer engagement.
Repeat Customers
Magento PWA provides detailed insights into your customers' needs and preferences, including how they interact with your brand.
You can see their location, pages visited, the duration of time on page and more, then use this data to personalize messages and encourage consumers to return.
Cost-Efficiency
While both native apps and Magento PWA provide customer engagement, the latter is more affordable and requires less time for development.
Offline Accessibility
Magento 2 PWA needs no internet connection to function. The built-in cache system stores the information your customers view and makes it accessible even when the connection is weak.
This provides flexibility for your customers around the globe and decreases cart abandonment rates.
Magento PWA Development Best Practices
Monitor Your Traffic
Supervise your mobile traffic for optimal Magento PWA functioning in the browser and quick handling of backend requests. When needed, update your solution to handle an increased volume of visitors and purchases.
Keep An Eye On Third-Party Modules
Third-party plugins can affect your Magento PWA performance. Monitor these modules closely and take immediate action in the event of potential issues.
Opt For Simplicity
Build a Magento PWA that functions efficiently for your customers and your development team alike, to ensure better performance and fewer technical issues. Once you set the basics, you can ads functionalities as needed.
Add Multilanguage Functionality From The Start
If your brand can benefit from PWA multilanguage functionality, add it at the beginning. This will save you time and resources, reduce technical issues and help you reach a larger audience.
Keep Styles At A Minimum
Additional styles can make your files heavy, which affects your PWA performance speed. Make sure you remove unused styles from your codes.
Magento 2 PWA FAQs
1. Which Parts Of Magento PWA Can Use Offline Mode?
The offline mode works best on static pages such as category and product pages, homepage, Contact us, About and more. It is not suitable for constantly changing pages such as shopping cart and checkout.
2. How Much Does It Cost To Build A Magento PWA?
It is difficult to estimate ranges for Magento PWA development because the price depends on a variety of factors including the scope and size of the project, its complexity and so on. Contact us to request a free review and quote.
3. How Does Magento PWA Work On Android and iOS?
Android grabs consumers' attention and encourages them to try the PWA through simple popups like "Add" or "Allow."
iOS poses bigger challenges because there are no popups or invitations to add the PWA to your home screen. Use short CTAs to encourage your e-store customers to install the PWA on their devices or add it to their home screens.
Ready To Discuss Your Magento PWA Project?
Request A Quote!
Tell us about your Magento project and let our experts give you recommendations.