What's the most important element in a brand?
According to a recent study, 81% of consumers say that they need to trust a brand before making a purchase. Did trust come to mind?
Your brand goes beyond your logo, slogan or name. From your offering to your messaging, overall persona and beyond, each element adds up to form a public perception of your brand — arguably the most important element of all.
The way you present your brand can sway public perception and help you become exactly who you want to be and shape how you want to be perceived. The best way to do this? Through a detailed brand strategy.
In this article, we'll dive into the different types of branding strategies, share examples from top brands and explain how to choose the best brand strategy for your business.
Key Aspects Of A Branding Strategy
Before we dive into the different types of branding strategies and examples, let's look at the five key aspects to consider when creating your brand strategy. These will serve as the foundation for your strategy.
Brand Purpose: Your brand purpose is the reason your brand exists and what you're setting out to accomplish.
Brand Vision: Your brand vision is made up of the key ideas behind your brand that you pull inspiration from.
Brand Values: Your brand values are what you believe in and stand for as a company.
Target Audience: Your target audience is the demographic of people you want to reach with your products or services.
Brand Voice: Your brand voice is the emotion and personality that shines through in how you communicate your brand to your target audience.
6 Types Of Branding Strategies
From corporate branding to retail branding, here are six of the most common types of branding strategies.
1. Corporate Branding Strategy
Corporate branding is the persona you build for your company as a whole, instead of marketing your brand in separate identities.
It's how your company presents itself to your consumers and even your own employees.
This includes how your business behaves socially and professionally, from the personalities you partner with to the charities you support and your public stance on current events.
2. Personal Branding Strategy
Personal branding is all about creating a public image that conveys your unique value proposition to your target audience, so you can establish yourself as a thought leader.
Personal branding aims to shape public perception, in order to have an impact on professional reputation.
Contrary to what you might think, personal branding isn't just reserved for famous personalities. Anyone can develop a personal identity and benefit from personal branding.
For example, maybe you're at a turning point in your career and your goal is to get recognition and move up the ladder, or maybe you have aspirations of becoming a politician.
In both of these circumstances, personal branding can help you build a name for yourself, along with a reputation for trust, hard work and other desired traits.
Many influencers use personal branding to grow visibility, gain followers and shape their reputation in hopes of gaining endorsement deals — and it works. In fact, 50% of millennials say that they trust influencers for advice about branding.
3. Product Branding Strategy
Product branding is marketing your brand around a specific product, whether it's your only product, a new product or best-seller.
Apple, for example, uses product branding around the iPhone, which generates 50% of the company's revenue.
4. Service Branding Strategy
Service branding focuses on what you have to offer as a brand. How do your services benefit your target audience?
Service branding helps set your company from the competition by marketing around a one-of-a-kind customer experience that only you can offer.
Let's take one of the leading auto-insurance companies in the U.S., Geico, as an example.
Their brand promise is "15 minutes or less can save you 15% or more on car insurance." While time-based promises are often difficult to keep, they stand by this promise to maintain their image and especially, keep their customers happy.
5. Geographic and Cultural Branding Strategy
Geographic branding revolves around products you're only able to purchase exclusively in a specific area.
Think Starbucks' "Been There Series" collection. You can only purchase a Starbucks mug with the Statue of Liberty design on it in New York.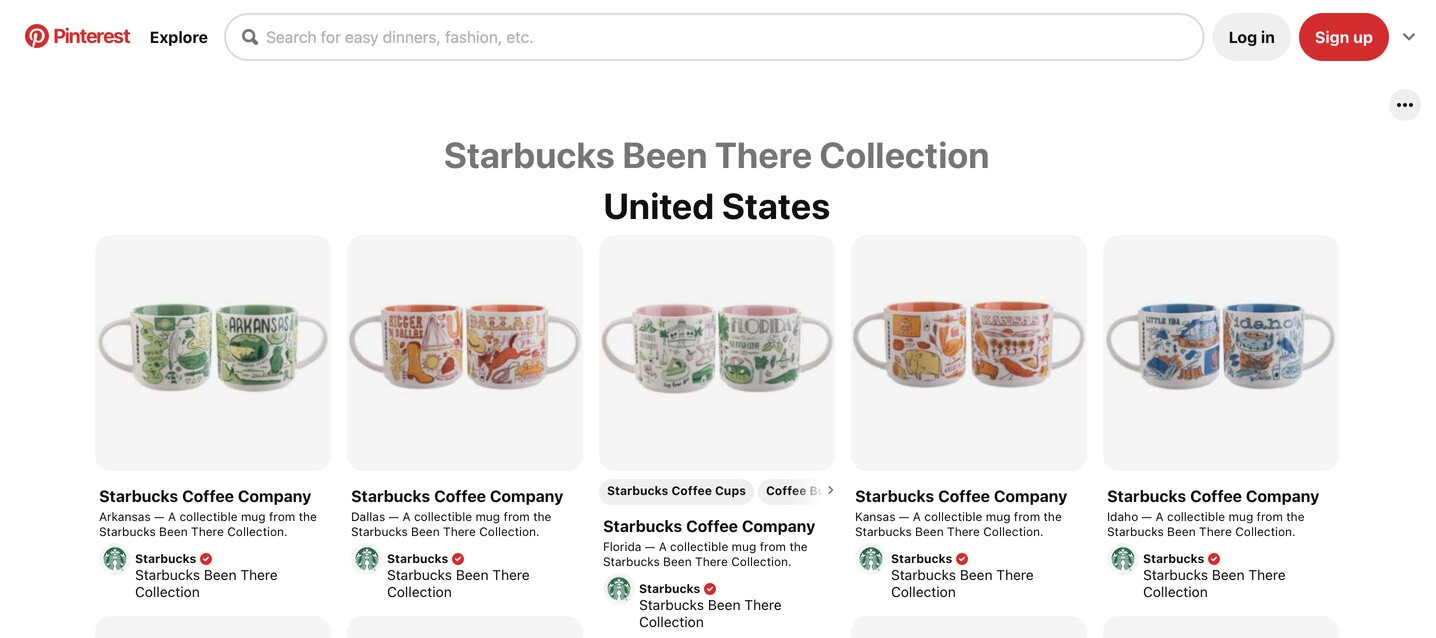 Cultural branding focuses on the cultural aspects of a country or place, rather than its geography and is often implemented by companies in the tourism and airline industries.
If you think of Japan, you might think of the country's famous onsen, hot springs or Mount Fuji. While for Paris, the Eiffel tower, colorful macarons and quaint sidewalk cafés may come to mind.
6. Retail Branding Strategy
Retail branding is a strategy that focuses on your brand's concept and implements it into a brick-and-mortar store.
When a customer comes into your store, its physical appearance and ambience should be consistent with your brand.
Factors such as your store's layout, décor, light fixtures and even the background music should be carefully selected to create an experience for your customer.
With an estimated 24 million global eCommerce stores, retail branding can give you an edge over your competition by providing your customer with a physical experience unique to your brand.
While eCommerce sites can provide a digital experience through branding elements, media and a strategic user journey, a brick-and-mortar store can include human interaction, sound, smell and other elements not possible on a digital storefront.
6 Branding Strategy Examples From Top Brands
It's important to carefully select your type of branding strategy for you to be able to differentiate your brand in the market.
From big names such as Apple to Chick-fil-A, the most "polite" fast food chain in America, let's dive into top brands who clicked and have an exceptional branding strategy.
1. Corporate Branding Example: Apple
Apple is one of the top examples of a well-established corporate brand.
In fact, this tech giant increased its global revenue to $274.52 billion in 2020, compared to $260.17 billion in 2019.
Apple has carefully crafted a branding strategy that is loved by people all over the world.
On the surface, Apple offers the same products as its competitors: smart gadgets ranging from mobile phones and laptops to iPads, TVs and watches.
Other than an emphasis on the highest quality and innovative technology, what makes them a cut above the rest?
Their branding strategy focuses on emotion.
It's all about how an Apple products make you feel, and you, as a consumer, wanting to belong in a community that is cool, friendly and inclusive.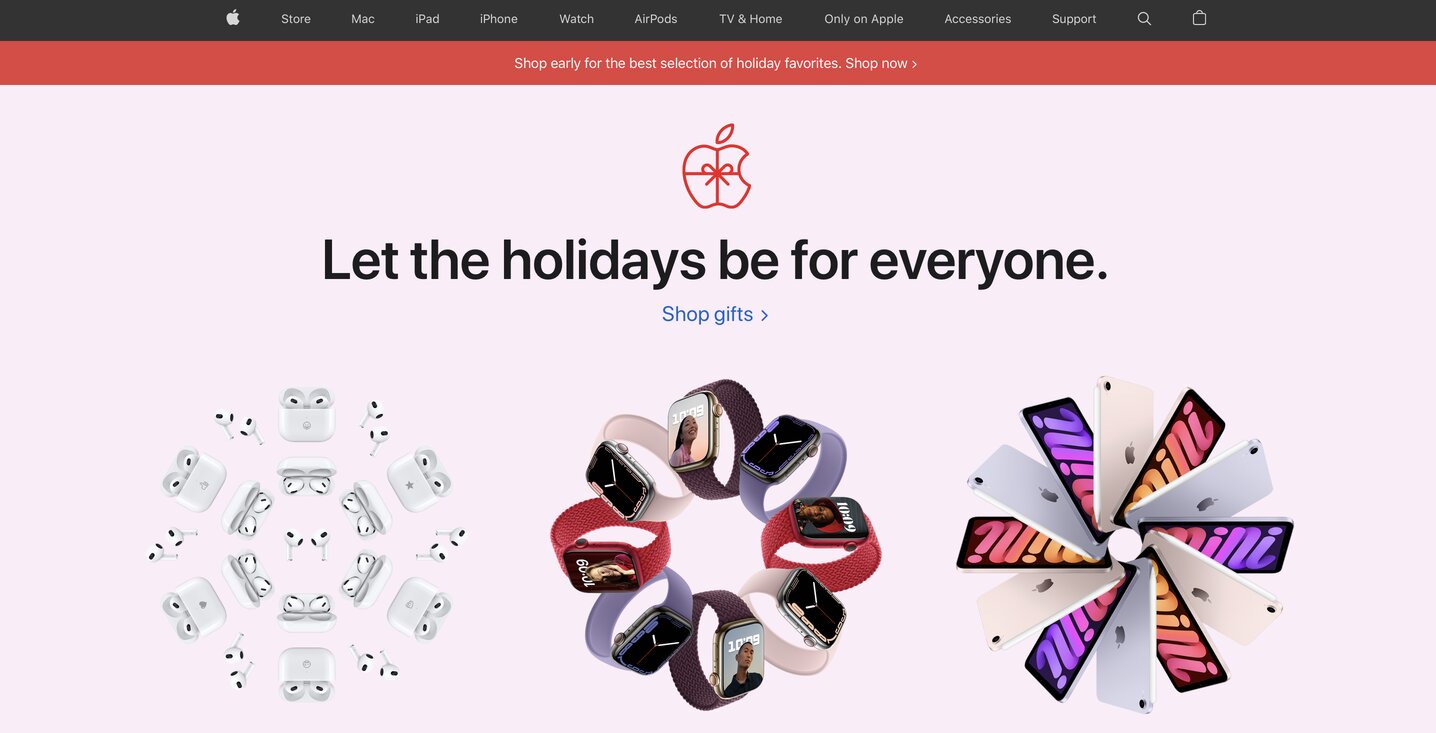 2. Personal Branding Example: Elon Musk
When you hear Elon Musk, the word "Tesla" likely comes to mind. But Elon Musk has built another brand that is all his own, and it revolves simply around his name.
Beyond starting Tesla, the next generation of cars, Musk's fascinating ideas and often controversial options have given him a reputation as nothing short of a genius — someone you would want to look up to and aspire to be like.
Elon Musk is known for his incredible work ethic (often working more than 100 hours a week), along with his perseverance and his commitment to his vision, despite facing repeated failures.
Plus, he's active on social media and consistently engages his followers – so you bet he's someone you can relate to.
129 Orbital Flights pic.twitter.com/BjG4lNnFyJ

— Elon Musk (@elonmusk) November 13, 2021
3. Product Branding Example: iPhone
Here's an example of a brand that successfully managed two different branding strategies.
While Apple was busy building a corporate brand around laptops, desktops and other products, the release of the iPhone in 2007 shifted the company's branding strategy as the product took on a persona all its own.
The UVPs of the iPhone were clear and plenty, from sleek design and an unmatched user interface to a better hardware-software integration than its competitors and features that blew away the competition.
A whopping 217 million iPhones were sold in 2018, with Apple becoming the top smartphone vendor in Q4 of 2020. To any brand that's able to pinpoint and navigate different strategies that come together this cohesively, we say hats off!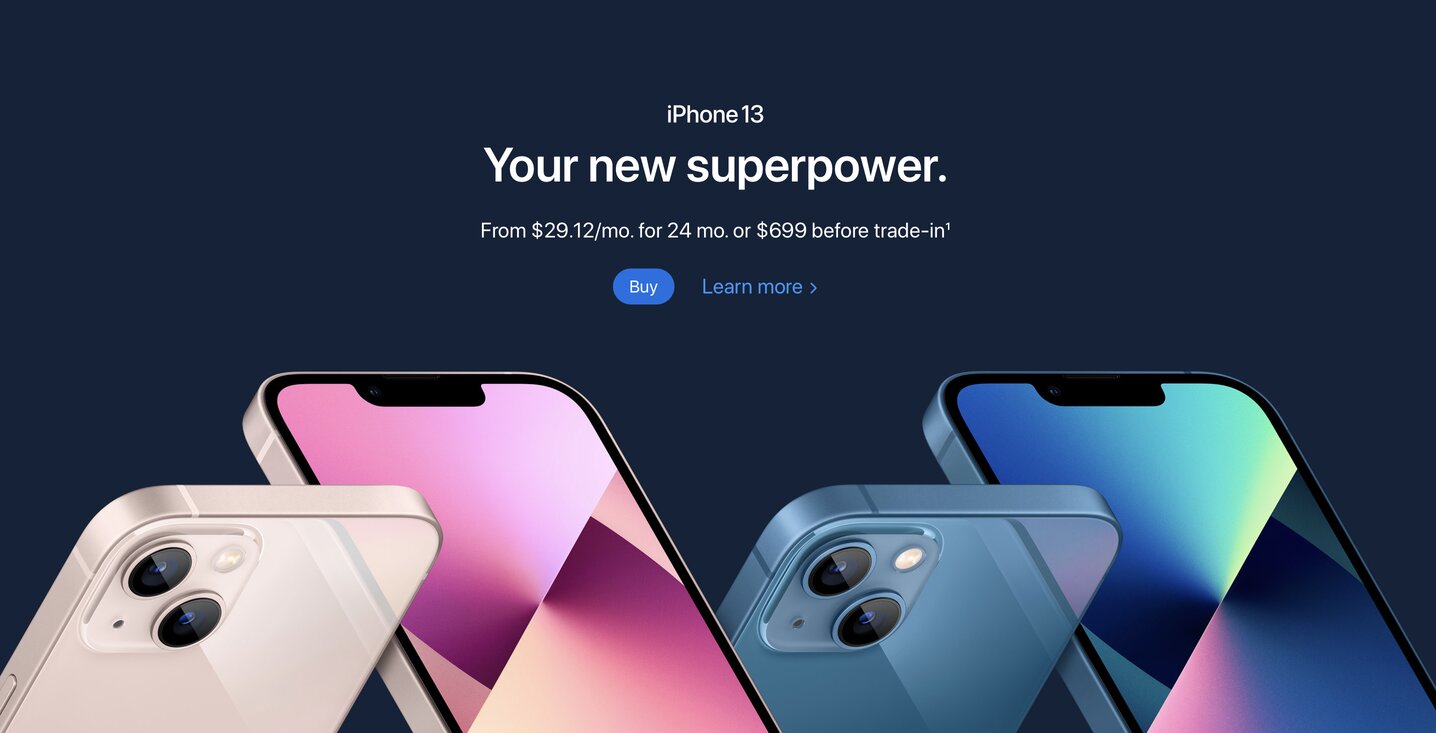 4. Service Branding Example: Chick-fil-A
As we mentioned, service branding is all about offering a one-of-a-kind experience that sets you apart from your competition.
Enter Chick-fil-A, the most "polite" fast food chain in America.
While one of their most popular menu items is title "the original chicken sandwich," Chick-fil-A offers something even better: Exceptional customer service known across the nation.
According to Chick-fil-A founder Truett Cathy, the brand is about more than fast food items. He explained:
"We should be about more than just selling chicken. We should be a part of our customers' lives and the communities in which we serve."
With employees greeting you with their trademark along the lines of, "How may I serve you today?" and leaving you with an enthusiastic "My pleasure!" it's hard not to leave with a smile, each and every time.
To say that Chick-Fil-A's branding strategy is successful is likely an understatement.
POV: You pull to the window and the Team Member greets you by name 😊 #TheLittleThings pic.twitter.com/uxJ8H78Dqa

— Chick-fil-A, Inc. (@ChickfilA) October 14, 2021
5. Geographic Branding Example: McDonald's
McDonald's, one of the leading fast food chains with a total of 39,198 restaurants worldwide in 2020, is no stranger in creating innovative food items across the globe.
What sets them apart from competitors is their strategic goal to support cultural diversity and adjust their offerings to local markets.
The result?
An effective geographic branding strategy that allows them to reach an even wider audience.
Let's look at a comparison of their offerings in the U.S. vs. their offerings in Japan.
In the U.S., you can find McDonald's fan favorites from the Big Mac to the Quarter Pounder®.
i present to u the most important NFT. RT for a chance to win one of ten exclusive #McRibNFT

no purch. nec. 50 U.S./DC, 18+ only. winners need crypto wallet to receive NFT. rules: https://t.co/2QRhsPlpur pic.twitter.com/KYmWI67PhG

— McDonald's (@McDonalds) November 1, 2021
While McDonald's in Japan has retained most of its U.S. menu, there are several products you can only find in the Land of the Rising Sun, such as the Samurai Mac and their winter frappes: Cream Brûlée and Strawberry Cream Brûlée, to name a few.
あー、サムライマック食べたい。#食欲の秋#サムライマック#食べたくなったらRT pic.twitter.com/dLGQTkW0x7

— マクドナルド (@McDonaldsJapan) November 16, 2021
\11/24(水)から発売❗️/
この冬を彩る2つの #ウィンターフラッペ が #期間限定 で登場✨
ほんのり甘い #クリームブリュレフラッペ と甘酸っぱさが絶妙な #いちごクリームブリュレフラッペ
どちらもお楽しみに🥰

※165店舗McCafé by Barista限定https://t.co/04A3jQhYtp pic.twitter.com/h70j5ehI6l

— マクドナルド (@McDonaldsJapan) November 16, 2021
6. Retail Branding Example: Target
You're familiar with Target, right? The red bullseye logo and the adorable pup to match? Target is the eighth largest retailer in the U.S.
From a nationwide presence with over 1,800 stores in the U.S., to competitive pricing and strategic locations, the brand can easily rival with competitors such as Costco and Walmart.
If you've ever been to one of their brick-and-mortar stores, more likely than not, you've experienced the "Target Effect."
The "Target Effect" is going into the store with a clear shopping list in hand, but once you leave, you realize you purchased much more than you planned.
The culprit genius behind this effect is the store's layout.
Once you enter a Target store, you'll see a Starbucks shop. Starbucks sets the stage for welcoming you.
Walking past Starbucks, you'll notice that the layout of the store has a natural flow that  unknowingly brings you from one shopping aisle to the next.
In addition, Target stores are well lit, organized and have clear signages. And who wouldn't want to shop in a place like that?
We see you, Target! Bravo!

How To Choose The Perfect Branding Strategy For Your Brand
Now that you know the different types of branding strategies, it's time to make a decision about which type of branding strategy is the best fit for your brand.
From determining your brand's identity to defining your target audience, here are the three key steps in determining a strategy for your business.
1. Determine Your Brand Identity
It is important to define your brand identity first before choosing the brand strategy that is the right fit for your business. The core of your identity is your values and how you communicate those values to consumers through your products or services.
Visual representation also plays a key role in your brand identity, from your logo and color pallet to your website design and social media aesthetic. Who are you, or who do you want to be, as a brand?
2. Pinpoint Your Brand's Objectives and Target Audience
Next, identify your brand's specific objectives and target audiences.
Identifying your objectives includes creating a timeline of defined goals to achieve, from increasing visibly or gaining more website traffic to increasing social media engagement and more.
Set specific KPI's and a strict timeline on when you want to achieve them.
Identifying your target audience can help drive your strategy by determining how you plan to reach and connect with them.
3. Analyze Your Industry
By conducting a competitive analysis, you can identify which strategies seem to be working for other brands in your industry, along with the strategies that aren't working.
Not only will competitive analysis enable you to choose the perfect brand strategy for your business, but it will also help you uncover possible threats and opportunities in your respective marketplace.
Takeaways On Types Of Branding Strategies
A branding strategy can help set you apart from your competition, enable you to reach and connect with your target audience and place your UVP up front and center to being establishing a reputation for your brand.
However, strategies are rarely, if ever, a one-size-fits-all. The strategy that will work for your brand depends on your core values, purpose, vision, target audience and your offering.
The six most common types of branding strategies include:
Corporate Branding
Personal Branding
Product Branding
Service Branding
Geographic and Cultural Branding
Retail Branding
At Digital Silk, we craft custom brand strategies as part of our branding services.
Our experts go the extra mile to not only identify the perfect strategy for your business, but to tailor-fit a unique approach that will deliver results.
Ready To Create A Winning Brand Strategy?
Request A Quote
Tell us about your project and let our experts give you recommendations.