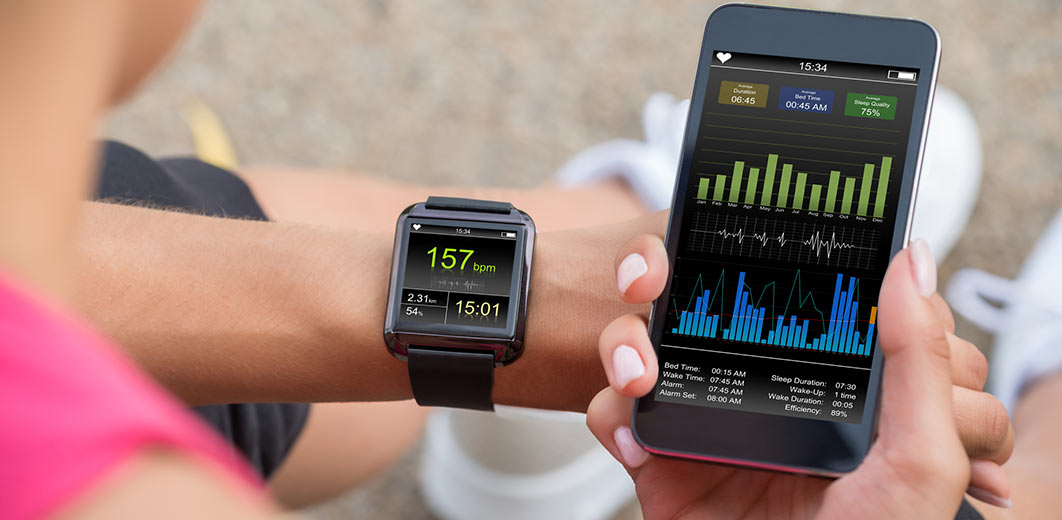 Wearable technology in business (also simply known as "wearables") has a futuristic appeal that makes it interesting for creators of inventive products today.
It is also of great interest for enterprises who seek ways to improve and revolutionize their workforce automation. Wearables can help them overcome challenges in areas of employee policy, customers and assets.
There are several key reasons why wearable technology has a great prospect for the future:
It has a great potential for real-life application and improvement of quality of life (for the consumer market)
It can assist in safety, productivity and work efficiency (in jobs)
It creates new business opportunities and ways companies operate their processes
So – what exactly are the benefits and advantages of wearable tech, both for ordinary consumers and businesses? How do companies put it to use and which of them are far ahead in this game?
Let's find out all that and more.
Why Wearable Technology In Business Matters And How It Transforms Lives And Workplaces
A Salesforce research Putting Wearables to Work reports that 79% of companies who have adopted wearable technology in business say that it is instrumental to their success.
76% say they improve performance, while 86% even claim they will increase their investment in wearables.
Not bad for a segment that was seen, until recently, as a playground for sci-fi freaks.
Wearables' can be felt across the spectrum of both the consumer market and business settings. As one influences the other, the number of ways in which these overlap and influence each other is growing by the day.
First, let's take a look into real-life use of wearables and how they create a market demand – before we divulge into how companies react to that.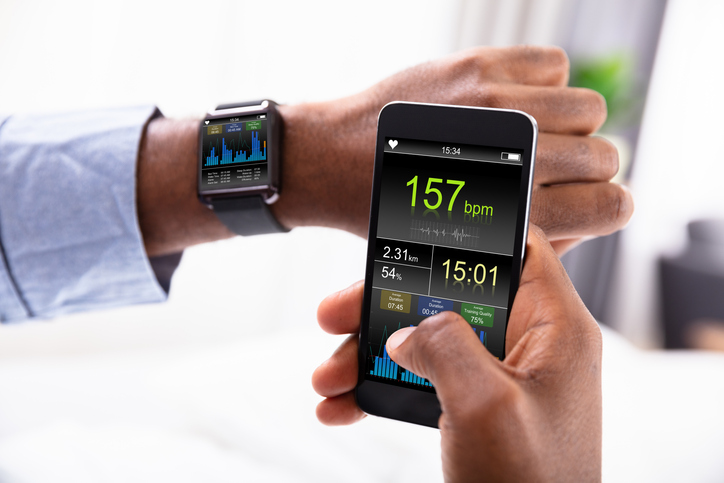 The Use And Benefits Of Wearables For Consumer Market
Two in five users of wearables say they feel naked when not wearing their device, with a quarter even sleeping with it on
43 percent of those surveyed believe smartphones will be replaced by wearables, while 40 percent of smartwatch users already interact less with smartphones today.
Another study, Ericsson's Wearable technology and the IoT, has provided consumers' outlook on wearables that will influence the way businesses and enterprises view it as well.
Although one of its key findings is that a quarter of wearable tech consumers feel that their expectations have not been met, the general sentiment towards the future of wearables is positive.
The majority of those questioned think that wearables will truly spring into the mainstream beyond 2020. Also, a staggering 70% believe wearable tech developers genuinely care about protecting users' data.
Wearables market is still in its early stages. It is dominated by smartwatches and health/fitness activity trackers, although the amount of use cases is gradually expanding.
Let's look into the most common wearable technology product types that are changing the game of consumer market – and, consequently, of entire businesses.
●       Smartwatches
Smartwatches were originally associated with tracking and monitoring physical fitness (there's an entire health and fitness wearable app category derived from this).
However, their use has broadened since. Now they are mini-computers that can receive your emails, play multimedia and games, transfer files and even act as smartphones.
Hugely commercialized and usable across the spectrum, smartwatches possess a wide array of applications that make them an ideal candidate for workplace assistance and business incorporation.
●       Health/Fitness Trackers
Fitness trackers are pretty self-explanatory – they monitor heart-beat rate, blood pressure, calorie consumption, distance walked or ran and other indicators of one's state of health.
These wearables can be strapped around the wrist or a thigh, worn attached to clothing or armband, even implemented in running shoes with sensors via GPS tracking.
Fitness trackers can be synchronized with mobile apps in order to measure data more precisely so that individuals using them can be certain they are getting their readings right.
Even though life-saving technology like pacemakers have long been a staple of medicine, even more high-tech prosthetics and embedded electronic monitoring are becoming a regular part of healthcare and medicine.
This wearable health tech and apps can assist in diagnosing the health conditions and how severe they are, providing a crucial turn in patients' recuperation and betterment. Some of the most advanced and sophisticated devices of this kind can trace health signals such as the release of certain biochemicals.
●       Internet of Things
Internet of Things is the area that lends most credibility to applying wearables to it. Basically, it is adding the abilities of wearables, artificial intelligence and machine learning to everyday items people use in households, such as security cameras, lights, kitchen appliances, cooling systems etc.
All of these things are provided the access to internet through network of wireless sensors and automation, creating the so-called concept of a "smart home", which is a living space in which human intervention for adjusting it to optimal conditions is minimal. Google Home, Amazon Echo or Alexa are some of the examples of these devices.
●       Education
Possibilities of using wearables in education are huge. Businesses that wish to provide their own signature product in this field have a very big possibility to do so because schools and universities can benefit from these in a big way.
The adoption of knowledge through the use of smartglasses and VR headsets can significantly improve the way teachers and professors hold their lectures. These can be broadened not only with lots of facts but can also provide virtual class trips to historically significant places.
Even low-budget education institutions could afford these wearables that can provide the levels and dimensions of education that would normally require a much bigger investment.
●       Public Service
Professional and public services such as the police force and firefighters use wearable technology to alleviate the risks of daily working routine.
Wearable tech like smartglasses can alert them of impending dangers, provide insight into their general state and the state of their surroundings.
The Use And Benefits Of Wearables For Businesses
Boost of employee productivity: Wearables are able to bring out the most out of a single employee. Trimming down the non-value activity and enabling workers to fully focus on the job they are qualified is vital to good time management of every company.
Wearable technology in business provides vital help in this sense: they can increase employees' awareness of their work and surroundings and help them approach all the details necessary for the job to be carried out in the best manner possible.
Saving time on ineffective stages of work enhances overall productivity by engaging the user with appropriate technology and tools.
Improved communication: Technology such as smartwatches enables push notifications and other means of being timely informed of an important update, along with an option of responding to it.
Such responsiveness not only strengthens communication between individual employees and work sectors, it also increases job satisfaction in workforce professions.
Safety: Wearable technology in business drives health and safety in the workplace and mitigates accidents, as Liberty Mutual Insurance writes. There are certain working sectors, such as warehouses, construction and manufacturing that have a greater risk of injuries on the job than others, and these are using wearables as a prevention method.
The aforementioned fitness trackers and smart clothing with implemented sensors provide the assistance via monitoring that keeps track of body positioning and posture and can identify injuries risk factors, as well as alert the worker on their levels of fatigue and alert him of risks that could lead to accidents.
Moreover, these wearables will make it known when the surroundings have become potentially hazardous (too noisy, heated or toxic) and inform the subject of it. These devices and their sensors can even put a stop to a  factory floor or heavy machinery in case of emergency.
Workers are given real-time information on the levels of risk and how their surroundings change in terms of riskiness.
Customer service: Wearables have the capability to impact, retail and customer service and customer satisfaction as well. By collecting personal information such as biometric data, location, info on spending and buying history and so on, "retails will be able to connect the dots between pre-store and in-store behavior".
This way, the fashion in which customers interact and pay for their purchases while they're in store will radically alter. For example, iSIGN Media helps companies target their customers with relevant offers and use wearable tech to create personalized shopping paths and entice them with real-time offers.
How Wearable Technology In Business Is Adopted And Harnessed By Enterprises
The question of adopting and implementing wearable technology in businesses can be looked at from two perspectives:
Wearable tech use with employees
Wearable tech use with customers
The two differ in their purposes and methods. The first is aimed at improving the overall workplace efficiency and productivity, while the other has set customer satisfaction and user experience as main objectives.
Employee Wearable Tech Use: What Are The Trends And Forecasts And How Companies Can Make Most Of Them
Across various industries, the use of wearable tech in companies is still in its growing phases. The aforementioned Salesforce study holds that, in terms of use cases:
23% of companies use wearables for workplace security
20% of companies use them for employee time management
another 20% use them for communication among employees
If they're not building wearable tech and wearable apps themselves, adopter companies are encouraging the use and bringing of employees own wearables to work.
The "Bring Your Own Wearables" initiative is becoming a widespread phenomenon across companies. 54% of them support this model, while 40% of those questioned plan to do so in the future.
Another vital piece of data in regard to employee wearables is that most growth areas for it are looking to provide betterment for customer experience.
Companies that do introduce wearables to their workplaces need to consider the contentment and convenience of employees that are using them.
Servicefutures correctly observes that workplaces of today are getting increasingly diverse – and, while that in itself is a positive trend, the variety of different generations and profiles all have differing, sometimes mutually exclusive ideas on how a workplace should be.
This concerns wearables in a big way. What is a helpful, sophisticated widget that helps increase work productivity for some, for others it's an intrusion of their own privacy. Businesses should not, therefore, insist on a one-size-fits-all policy but evaluate the context of every wearable amenity for each employee.
Wearable technology in business can further improve workspace conditions through detection of stress (and the cause behind it) with every employee. Human resources within a company can use them to identify the ways in which employees spend their time in certain parts of the company and how to change their experience for the better.
CCS Insight forecasts that, by 2021, 185 million wearable tech devices will be sold. This will generate the corresponding $16.9 billion in revenue to wearable tech and app building agencies.
Finally, in what ways can businesses get most of wearable technology?
Identify gaps to bridge: wearable technology in business is a very young and very enticing industry. It's too easy to get caught up in it and deploy the kind of wearables that don't address specific issues in a company. That's why it's important to identify the right gaps and find the fitting solutions to bridge them.
Conduct research: once a company has identified its greatest weaknesses and issues that can be alleviated with wearables, it's important to make a research on how a certain kind of wearable device made the impact and how effective it was in combating the said issue. Look for reviews by the workplace surrounding experts, not the guarantees by the makers themselves.
Train the employees: No matter how effective the wearable tech of the company's choice may be in theory, it won't do a lot of good if it's not used properly. Businesses must educate their employees, inform them why the company is gathering their data and how it will benefit them. They too should have their say when decisions are being made, instead of them being made unilaterally by the management.
Understand objectives and measure success: Businesses should understand what they're trying to achieve with wearables. This technology is still very young which makes its impact and influence still insufficiently explored. They should measure the state of their workplace before and after putting wearables to use.
Customer Wearable Tech Use For Boosting User Experience
As customers get increasingly okay with sharing wearables data with enterprises, the companies can branch into more experimental uses.
Some of the customer functions of wearable tech include reward programs, point of sale and integrated shopping experience – according to Salesforce research.
Consumers that use wearables usually begin with more traditional, first-base use cases that are tied with programs such as loyalty or point of sale. However, as a new wave of innovation is expected to spread in the next two years or so, with businesses trying out new ways of connecting with their customers, more immersive experiences will become available.
The biggest growth, in terms of customer interaction with wearables and companies using them, is expected in:
Device integration
Immersive experiences
Location-sensing tech
It's noted that a triple growth rate is forecast for immersive experiences and location-sensing technology.
We will see a 3x growth rate in areas like immersive experiences and location-sensing technology, showing an intent to improve customer touchpoints with 1:1 interactions.
Top 5 Wearable Tech Devices That Changed The Face Of Business
Theatro is using artificial intelligence and voice and language recognition systems to unlock the potentials of business productivity. Its Internet of Things intelligence assistant gives way to collaboration app and company's enterprise apps.
Employees are interconnected as well as connected to the enterprise's information, which puts them in a position to deliver superior customer experiences.
Claiming that usage of mobile phones in retail workplace as a means of enhancing productivity has failed, Theatro claims to have reinvented the mobile revolution for millions of employees.
Thus IoT system empowers employees (by giving them tools to meet customer expeditions), connects people and systems (by giving employees the access to the right information), improves productivity (making employees "heads-up" and "hands-free"), creating new insights and driving profits.
As per official site statement, "TaskWatch keeps employees mobile, handsfree and connected to enterprise systems." It enhances workplace productivity through wearable workflow and "transforms information into measurable and actionable tasks".
This hands-free mobility for enterprises requires no code when deploying mobile process applications and integrates with enterprise systems.
This smartwatch-like device enhances enterprise productivity while keeping employees mobile and connected through customizable notifications.
Lastly, the gamification – this feature is added for boosting employee engagement and motivation, enhancing business efficiency and VIP customer experience.
This digital assistant, used in healthcare, streamlines and transforms workflow processes for continued care, thus enabling superior consumer experience.
Notable's artificial intelligence wearable platform improves data accuracy and patient interaction. Essentially putting the healthcare administration on auto-pilot, it collects and transfers data in a more sustainable way, with less expenditure and waste.
Notable's CEO and co-founder, Pranay Kapadia, said of this wearable device: "We designed Notable Health's technology to act as an 'autopilot' that uses sophisticated AI to learn physician behaviors and patterns. This allows physicians to focus fully on patients rather than on manual documentation, resulting in overall better patient experience."
Carnival's Ocean Medallion is a wearable tech that is helping engage customers and enhance their experience, as well as increase revenue for the businesses.
This small piece of the wearable is a token that can be worn on a chain or a wristband and is given to passengers that board the cruise ship. They can work as smartphones or credit cards. The token is used to check-in, pay for products and services.
This wearable is based on Internet of Things – the token alerts the staff when a customer is near the venue where the purchase will be made so that they can prepare: for instance, in a restaurant, they can anticipate their arrival and provide personal meeting and prepare a table for them in advance if they preordered a meal.
Housekeepers are also immediately notified when passengers leave their cabin so they can enter it and make it tidy again, without disturbing.
Amazon's Mayday is a revolutionary live tech support for e-book tablet device Kindle. CEO Jeff Bezos once described it as "having someone standing right next to you and providing tech support."
It allows a user to see the remote person from tech support in a small window. It also displays the user's screen on that support person's screen, so they can see the issue directly, annotate the screen and take command of the interface.
Amazon's headquarters in Seattle contain the full infrastructure that supports Mayday. The objective is to have 15 second responsive times and to enhance the support services around holidays like Christmas when sales of Kindle are boosted.
Conclusion: Why Wearable Technology In Business Is Beneficial
Wearables market gets bigger
There is a massive, yet unexplored potential of wearables and the global market that is not even in full swing. This segment is capable of pushing the envelope of every-day living and business like no other before.
Wearable tech is an interesting ground for innovators and inventors. Investing in such a promising segment, that is still in its infancy, has become a widespread thing.
Companies and businesses that deploy wearable technology and embed it into their workplace attain the aura of trendiness and general attractiveness. The inventive nature of this technology assures there are myriad ways to use it, all for a different benefit.
"Wearing internet" is something that just sounds appealing to most and the enhanced user experience is what makes the difference from any other current trend.
Also, companies that got on board with wearables before they become the norm will always have an edge over competitors.
Employees, managers, decision-makers as well as the general populace can gain a lot of betterment from using wearable technology. We already evidenced that health and safety sectors, in particular, can take pride in addressing real-life issues through these devices.
Substantial matters of increasing work productivity and efficiency, bridging the gaps of expenditure, even saving lives and eliminating tragic outcomes – the problems people encounter on a regular basis, significantly softened through wearable apps.
It causes further changes and evolution
Potentially, the market of wearable technology in business is inexhaustible: the world just scratched the surface of this hugely potential segment and the opportunities seem vast. There is a watershed of possibilities and directions to take so that forward-thinking companies can truly partake in reshaping the workplace and translating it into the future.
Want to infuse wearable technology into your business growth strategy?
Let's talk