Approximately 380 new websites go live every minute.
For businesses, this means fierce competition and points to the growing need for an outstanding site that captures the users' attention.
Unfortunately, brands very often fail to deliver a great user experience and push their leads away.
This is where web consulting services play a key role in launching effective projects.
In this article, we give a brief overview of website consulting, its different types and the benefits it carries.
Read on to find out how it can improve.
What Are Website Consulting Services?
Web development consulting is the process of planning, executing and ensuring your app or website's success rate stays beyond par.
It refers to both new and existing products and includes tracking, managing and coordinating tasks related to:
Technology: Once they have a business idea, companies understand what technology or platform is best fit for their unique project.
Business strategy: They have their key questions answered and get insights into their target audiences, competition and necessary product features.
Design: They get an analysis of the current state of their websites or apps' designs and get recommendations on how to improve UX, UI and other related elements that contribute to the usability and attractiveness of their products.
Development: They get expert advice on the technical aspect and functionality of their products, like ensuring clean coding, proper security, fast loading pages and more.
Marketing: These experts help brands improve their marketing campaigns and effectively promote their brands across various channels.
Web consulting services allow businesses to find areas for improvement, make the right decision and launch a successful project that will push them ahead of the market.
What Do Web Consultants Do?
Website consultants play a vital role for businesses that want to establish a strong online presence.
They work closely with their client's in-house team, share their know-how that helps anticipate and prevent any issues early on, as well as spot opportunities to deliver a market-leading website.
Some of their primary responsibilities include advising brands on:
Online brand management
Brand visibility optimization
Search engine optimization
Information architecture
Content planning
Identifying common mistakes
Data-driven marketing
Their tasks very often go beyond web design and development. They are also skilled in all major areas of marketing, research and analytics.
A web marketing consultant helps companies improve their web strategy, create an outstanding interface and post superior content across all channels to generate better results.
They make business goals realities, allowing them to improve and grow while saving them time and money.
At Digital Silk, our experts analyze every detail of a website to optimize its performance through improved UX and UI.
Check out an example of how our CEO audits websites, from CTAs and branding elements to messaging, conversion funnels and more.
What Are The Types Of Web Consulting?
Web consulting services can be general and specialized. In other words, some website consultants deal with a brand's online presence holistically, from development to SEO, while others specialize in particular areas.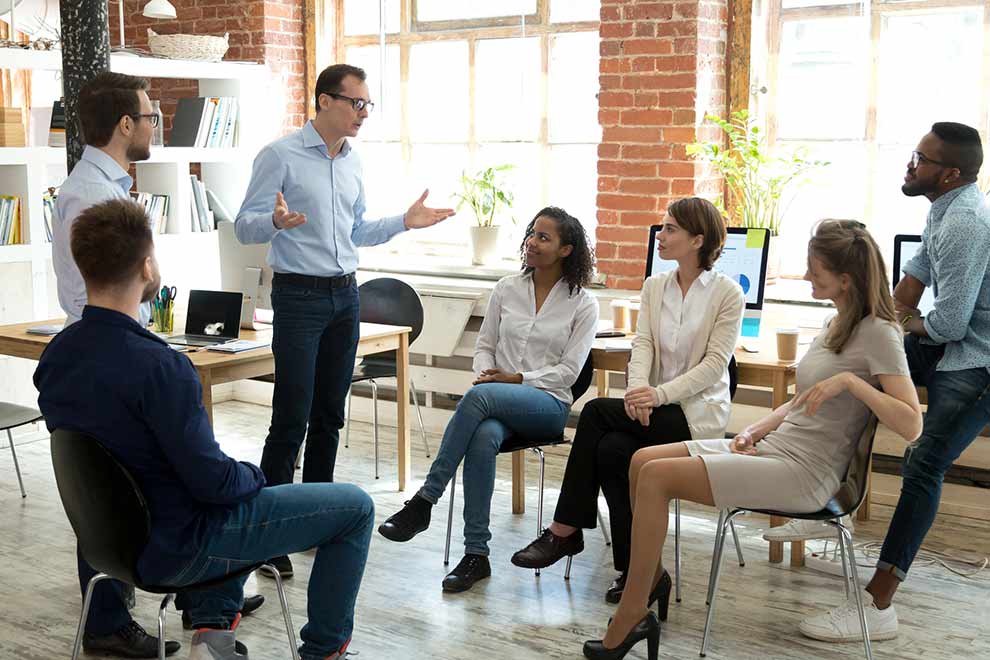 The most sought after web consulting specialists are:
1. Web Development Consultants
Web development consultants are the external experts brought in-house for the duration of a web development project to supplement the lack of internal technical expertise.
They act as a part of the in-house team, working in the organization's interest by helping them select the technology, define the site architecture, oversee the development, testing, launching and scaling processes.
These experts have strong technical, communication and problem-solving skills and their job is to guide businesses through the web development process successfully.
2. Web Design Consultants
Web design consultants are experts in optimizing user journeys and experience, as well as branding. They are both creative and technically inclined and their job is to ensure a compelling and consistent design.
They might very often shift offices and work as part of in-house teams. Their collaboration with brands tends to be short-term and flexible since they are usually hired to share their expert knowledge on specific projects.
3. Web Marketing Consultants
Web marketing consultants are hired to provide the skill-set that companies don't have internally.
They use their expertise to set strategies, manage project plans, gather input and data, prepare analytical reports, communicate results and submit final recommendations.
These experts work with clients to help them increase brand awareness, achieve greater visibility, boost their search engine rankings and increase their conversions.
Which Businesses Should Consider Web Consulting Services?
Web consulting services are not limited to a single industry or company size.
Startups, growing businesses and corporations without an in-house web expert who want a market-leading digital presence should invest in a web consultant.
Today's digital market is quite competitive which is why many businesses fail.
The lack of marketing efforts and appealing web design as well as a shallow understanding of one's audience are just a few of the reasons behind this.
This is why every company that wants to grow online needs a partner who will provide expert opinions to help them improve their business performance.
How Can Website Consultants Improve Your Website?
90% of website visitors bounce due to poor design. And once they do, it is very likely that they bounce directly onto a competitor's site.
This decreases the potential of converting prospects and increasing profit.
To avoid this scenario, brands need to create a fully functional and attractive design that will catch the visitors' attention and contribute to good user experience.
For this, they very often consider web consulting services.
And here is how a web development consultant can help them improve their websites:
1. Trouble-Shoot Performance
Many companies design their own websites with the aim of saving money. However, not all of them understand the concepts of good web design.
This may result in making common mistakes that they are not even aware of, mistakes that damage their reputation and push their visitors away.
These may include:
Cluttered content
Abusing and misusing stock photos
Having no clear value proposition
Using other people's content without their consent
Having complicated navigation
Inconsistent branding
And more
A web design consultant will highlight these and provide possible solutions.
2. Ensure It Is Up-To-Date
According to Forbes, brands have only seven seconds to impress their website visitors.
And if they see an outdated design they will bounce without making the effort to read the sales message or take the desired action.
Today, users have so many options to choose from, so they can easily make judgments and differentiate between well and poorly designed sites.
This is why brands should keep their website up-to-date and relevant to what works in the present.
And while most businesses are not familiar with best practices, a web marketing consultant is always on top of the latest trends in web design and development.
The job of these experts is to help companies:
Maintain website security
Keep their content fresh
Refresh their website design
Delete Zombie pages
Remove unused plugins
And more
A relevant website will not only contribute to a better first impression, but it will also keep users engaged and entice them to convert.
3. Improve Your Search Engine Optimization
SEO-friendly websites get more traffic than websites that don't optimize for search engines.
However, to rank websites, Google uses more than 200 factors in its algorithm. Following all these practices to improve organic search rankings may be challenging, especially if you are not an expert in the field.
Website consultants have the skills and knowledge to help clients get the most out of their websites. They help brands optimize for search engines while keeping their users in mind.
Thereby, they share their expert opinions on:
Increasing website loading time
Making pages faster
Removing black hat links
Including the right keywords
Making websites responsive
Getting quality backlinks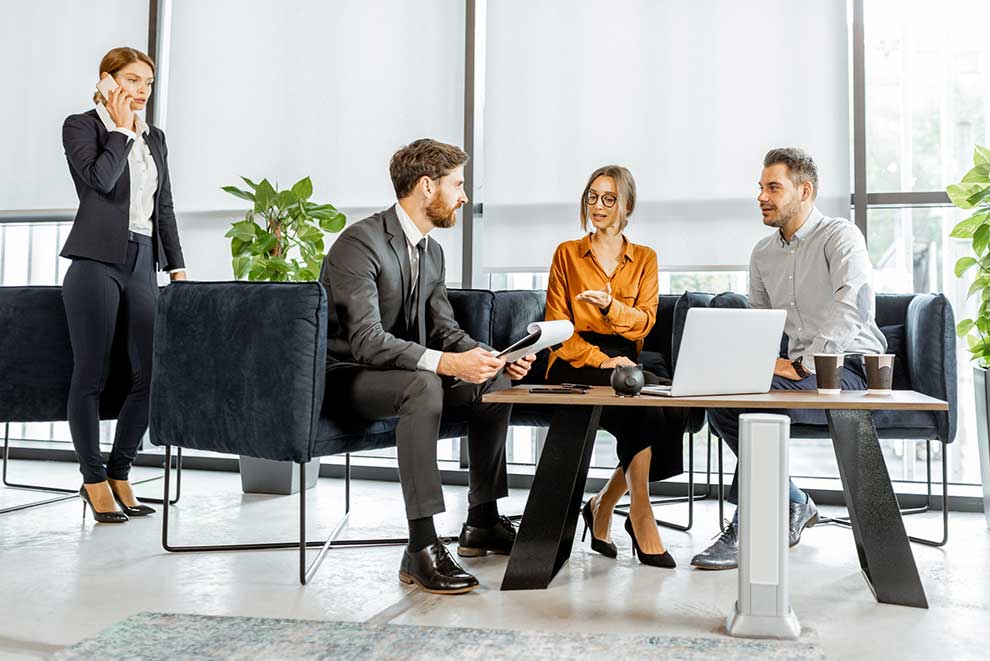 5 Questions To Help You Find The Right Web Consultant
With so many website consultants out there, sometimes it can be difficult to tell which of them can be the right fit.
And these five questions will make this process less overwhelming:
1. What Is Your Budget?
The average web consultancy rate in the US ranges between $50 and $200 per hour.
Web consultancy services may appear costly on the offset. However, considering that these experts may save you a lot of trial and error, as well as provide you with a high-performing website that will drive revenue in the long-run, this investment is likely to pay off quite quickly.
Working with a web consultant is actually a cost-efficient way to ensure high-quality traffic and sales.
Instead of hiring a whole team of web designers, digital marketers and SEO experts, you can invest in a web consultant who is skilled enough to replace all these positions.
This way you can get better results at a minimal cost.
2. What Are Their Areas Of Expertise?
Before you choose the best web consultant for your business, you need to think about your needs first.
If you need an expert to run your web development project end-to-end, then you should hire a generalist.
However, if you have an in-house tech expert, but you want to develop a compelling and high-performance website, for example, then you need a skilled web design consultant.
3. What Is Their Track Record?
A web consultant's past track record can tell you a lot about their:
Expertise
Aesthetic
Technical know-how
And more
More importantly, the track record will tell you what you will be paying for.
As you've seen by now, the average web consultancy rates range between $50 and $200 per hour; When evaluating vastly different rates, the consultant's track record can tell you want to expect.
4. Who Are Their Clients?
Web consultants' previous clients can give you an insight into:
Which industries these experts have experience in: Choosing a web marketing consultant that has a deep understanding of your audience, market challenges and opportunities may result in faster project delivery
What caliber of business they are used to working with: Some of them are used to working with corporations with complex admin and hierarchy while others are more comfortable working with SMEs and startups.
About the quality of their services: Long-term client relationships are a good indicator of high-quality services and ease of collaboration.
5. What Do Their Websites Look Like?
When searching for the best web design consultant, you might want to have a look at their website first to learn about their design and development capabilities.
Their websites can give you an insight on:
How creative they are
How well they understand SEO
Whether they are on top of the latest trends
And more
Takeaways On Web Consulting Services
Hundreds of new websites are created every day. The competition is huge while reaching and capturing an online audience's attention is more difficult than ever.
This is why many businesses, startups in particular, fail.
The only way for brands to grow their online presence successfully and outperform their competitors is to develop a user friendly and eye-catching website as well as effectively promoting their company across various channels.
To achieve that, brands are bound to consider investing in web consulting services.
Website consultants help their clients grow by providing them with expert advice on design, development and marketing.
Thanks to their services, brands can enjoy better search engine rankings, higher website traffic and, ultimately, a welcome increase in conversions and revenue.
Ready To Work With Award-Winning Website Consultants?
Request A Quote
Tell us about your project and let our experts give you recommendations.