Want to stand out as a top player in the tech industry?
From tech startups around the world amounting to 1.35 million to giant tech corporations, a website that sets you apart from the rest plays a key role in growing visibility and making a name for yourself in an innovative landscape.
In this article, we will explore seven of the best tech websites and present the web design best practices for 2022 that will help you create a new-era website for your brand.
7 Top Tech Website Design Examples In 2022
Innovative ideas and ahead-of-its-time technology are one thing. But presentation is another.
Here are five tech brands that have turned their websites into engaging, conversion masterpieces through design and storytelling.
As a service that helps businesses transform into remote working models, Rocka uses imagery to emphasize their value propositions and benefits.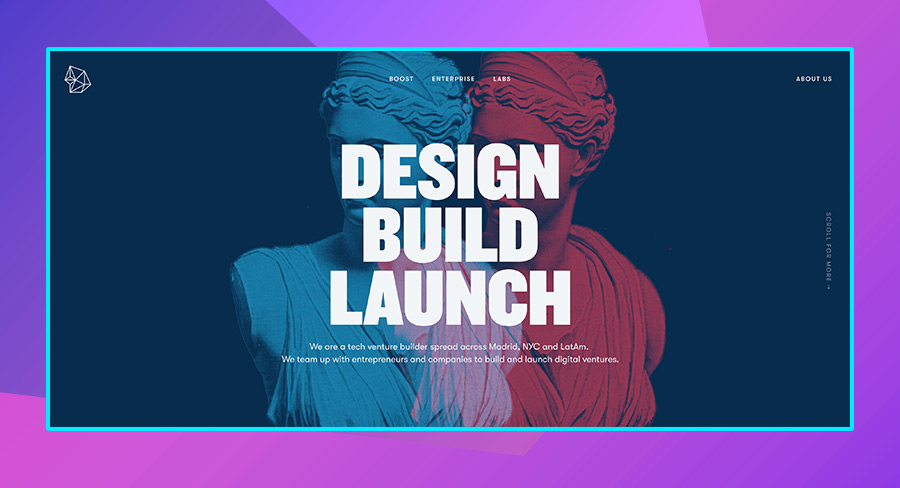 As you scroll down the one-page conversion funnel toward the subscription form, the website changes colors and mood to match each stage of the user journey.
Massive elements, vivid colors and high-quality photography give life to Rocka's website. The experience is enriched with subtly animated geometric shapes, with consistent branding throughout.
The takeaway: Rocka uses a minimalistic approach and a subtle synergy between design and language to communicate the benefits of their brand, with memorable branding elements throughout the user journey.
Shepper, a company that allows you to check assets digitally, from properties and retail to financial services and utilities, uses bright colors and a clean, white background for a professional and minimalistic design.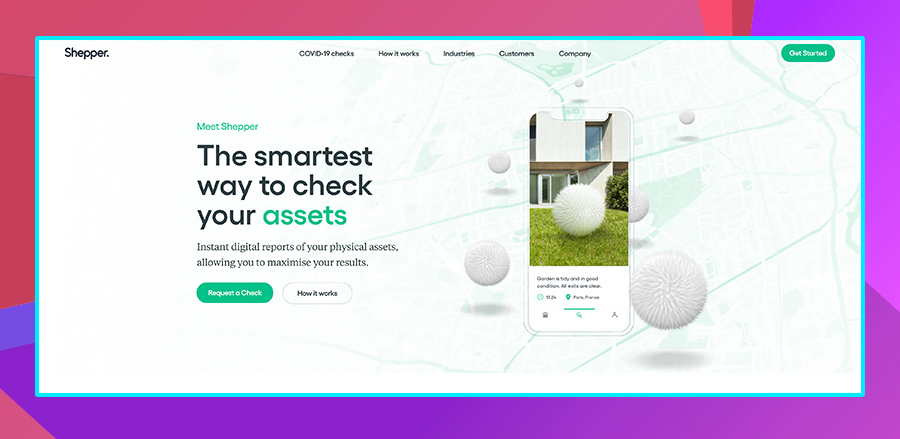 The subtle nuances facilitate the navigation while the discreet animations and interactive elements keep visitors engaged and focused.
Shepper uses typography to its benefit: headings stand out in sans-serif while paragraph text utilizes serif typography. This creates a good balance of modernity versus tradition, while keeping legibility in check.
The takeaway: The home page presents the product with short copy and clean visuals in a minimalistic environment. The bottom of the page includes two CTAs: one that takes the user to a "How it works" page, and the other to a "Get started" sign ups.
As a leader that helps businesses stay up-to-date with new technologies, Sysdoc uses a clean and modern layout.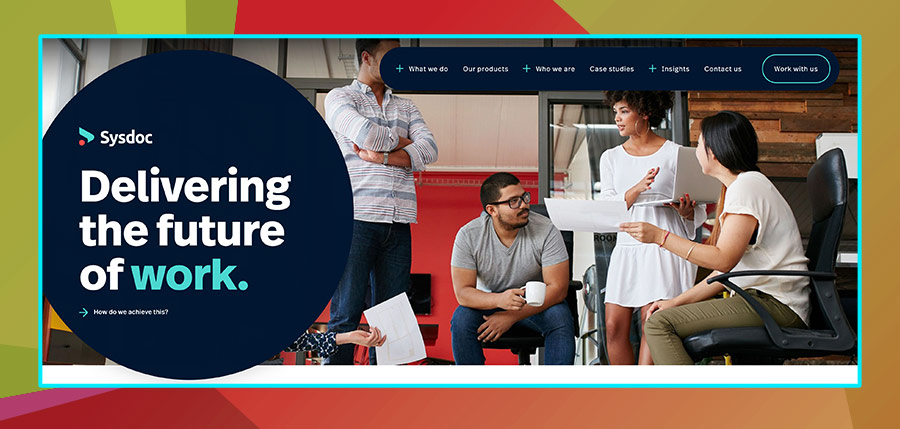 Simple and short animations enhance the UX while case studies and client reviews toward the bottom of the page build trust and add to the brand's credibility.
The copy is concise and the menu navigation is simple. The CTAs are well-designed and bold, while the sticky menu follows you as you scroll down the website.
The takeaway: The simple navigation, sticky menu, refined use of white space, color balance and large typography makes this website stand out as a minimal tech website design.
Sonos, a producer of wireless sound systems, is a great example of a tech website that grabs your attention from the very start.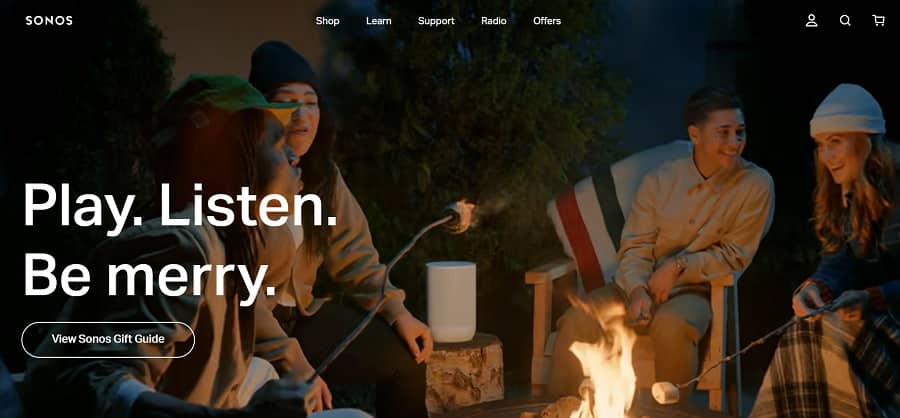 Its clean and elegant design and simple navigation make the user journey smooth, intuitive and enjoyable.
The CTAs throughout the site promote engagement — "Explore," "Download," "View," "Ask" — and make you want to know more about the company and what they have to offer.
The takeaway: Sonos' website design is minimalistic and clean, with simple layout, strong imagery, powerful videos and stylish yet simple typography.
An innovative fitness software solution, Fitbit offers trackers, smartwatches and accessories that allow you to monitor your daily fitness activities and body response. From heartrate and steps to calorie count and more — the website matches up to this innovation.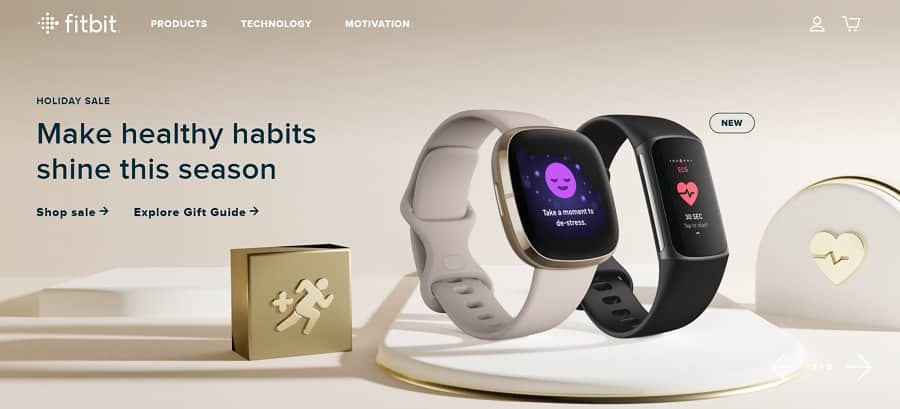 Colorful and vivid, the website offers a simple layout with minimalistic navigation focused on impactful images and videos to present the Fitbit product.
The text is short and easy to skim, and the navigation is clean and simple.
The CTAs are unique and on-brand — "Start the glow up," "Put the focus on your health," "Start tracking in style" and more.
The takeaway: Fitbit's website design boasts an easy and friendly layout, which is both functional and fun. It shows an excellent understanding of both buyer behavior and human psychology, combining innovation solutions, insights and motivational tips with a modern aesthetic.
McLear offers contactless payment through connecting your debit or credit card with an modern ring, designed to perfectly fit your finger.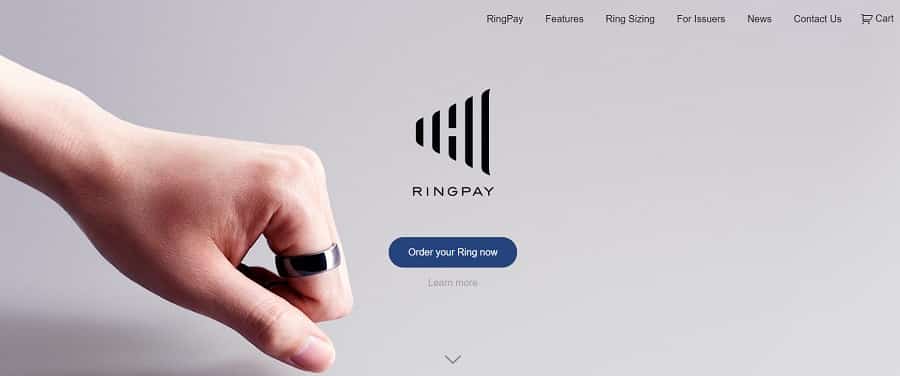 The website design is clean and minimalistic, with simple navigation, short text sections packed with value and imagery that is both consumer- and product-centered.
The benefits of the product are listed in a center position right below the hero image: cashback, deactivated in a single click, hypoallergenic, scratch resistant, fast, precise and more.
The CTAs are simple — "See," "Order," "Buy." The payment partners are listed in a visible position on the home page, which helps promote trust.
The takeaway: Minimalistic, neat and user-oriented, McLear's website design is an example of how the best tech websites should look. It presents a tech solution that combines style and functionality with an easy, trendy and tech-oriented lifestyle.
Apple needs no introduction. Its smartphones, computers, tablets and smartwatches are a sign of innovation, modern style and above-par branding.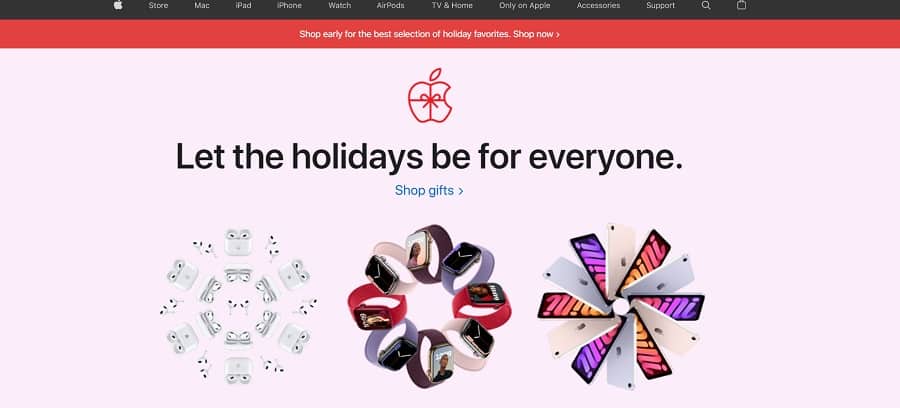 Clean and well-organized, with a focus on color and a friendly user journey, the home page speaks for itself through the images.
A product worth of Prince William's choice — do we need to say more?
The takeaway: An iconic brand with an iconic website, Apple uses a combination of minimalism and product images to create interest, desire and conversions.