Whether you are looking to migrate your e-store from Magento 1 to Magento 2, or from another eCommerce solution to Magento, Digital Silk can help!
Digital Silk's certified Magento experts and digital strategists will work with you to plan and execute your transition strategically and seamlessly.
Top-Rated Magento 2 Migration Service
Digital Silk is a top-ranked Magento development company specialized in a host of Magento services, from design and development to consulting, integration, migration and PWA development – to name a few.
We can help you transition seamlessly from any eCommerce platform to Magento 2 and create a high-performance, scalable online store optimized for search engines.

Digital Silk's Recent eCommerce Launches
Migration is a great opportunity for light upgrades or even complete redesign. Work with our team of eCommerce experts to make the most of your project.
At Digital Silk, we plan, design and develop eCommerce solutions fully optimized for SEO and conversions.
Explore some of our eCommerce projects.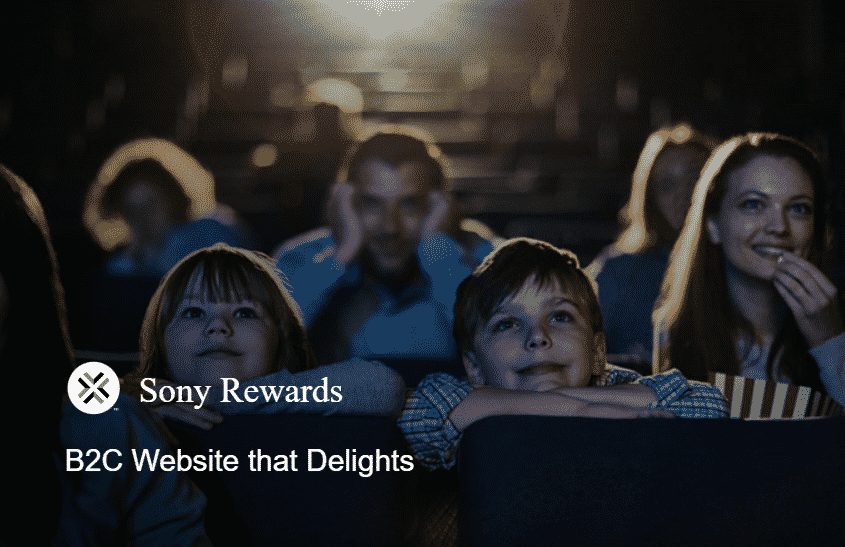 See more of our eCommerce projects →
Why Choose Digital Silk for your Magento Migration Project?
End-to-end Magento migration services
A team of certified Magento developers
Expertise throughout the entire cycle of Magento services
Experience with Magento projects for both renowned brands and emerging startups
Access to the full, in-house team of eCommerce and Magento experts, including Magento certified developers, web designers, digital strategists, copywriters and more
Looking Beyond Magento Migration Services?
Explore Digital Silk's Magento Service Portfolio
Magento End-to-End Development Services
From planning to launch and everything in between, work with our experts to create an industry-leading Magento store that provides a superior customer experience, increases conversions and builds trust.
Our digital strategists and Magento experts apply best practices to keep buyers engaged, upsell and cross-sell products, decrease cart abandonment and grow your revenue.
Magento Website Design
From Awards to GDUSA, our Magento web design experts at Digital Silk have been highly recognized for their talent. What truly sets us apart is our strategic approach to web design.
We provide more than aesthetically attractive web design.
We perform a competitive analysis, study user behavior, your brand strategy and visual identity, implement UX, UI and SEO best practices to produce web design that is fully optimized for engagement and conversions.
Magento PWA
In addition to being an important SEO factor, each second of loading time decreases conversions by up to 20%. This is what makes progressive web app (PWA) an attractive Magento solution.
Create a next-level user experience. Work with Digital Silk's certified Magento experts to plan, design and develop your PWA solution.
Magento Integration
Our Digital Silk experts help you integrate your website with secure third-party services to optimize both your website performance and your marketing efforts.
From Enterprise Resource Planning (ERP) and Product Information Management (PIM) to Accounting, Customer Relationship Management (CRM) and other customized automation systems, we combine the tools you need within your IT infrastructure.
Magento Consulting
Our team of eCommerce and Magento experts offers technical and strategic consulting services for all of your Magento projects.
We measure your website's performance and make strategic recommendations and plans based on thorough research of your industry and competitive landscape.
Working with us, you will not only have access to our highly experienced consultants, but also our teams of designers, engineers and marketing specialists who can provide the support you need, when you need it.
Digital Silk's Magento 1 To Magento 2 Migration Service Process
Digital Silk's Magento migration process includes:
1. Client Onboarding
Our team reviews the scope of your project, becomes familiar with your e-store infrastructure and receives access to your current solution. We explain how the new version will benefit your website performance.
2. In-depth Analysis
We analyze your Magento 1 deployment, including codes, infrastructure, theme, workflows, extensions and modules.
We break down the project into stages and estimate the time range for each stage.
The next steps depend on your design choice and type of migration.
If you opt for a themed design, we go directly to Testing & QA. Please note that, while we can migrate your store using a themed design, our end-to-end development and other Magento services include custom Magento design only.
3. Migration Of Your Catalogue And Data
We transfer the information you will be using for your Magento 2 store to the new environment.
4. Testing And QA
Our QA team tests your new Magento 2 solution in the staging environment during the pre-launch phase. Once you run the user acceptance testing and approve the launch, we proceed to the next step.
5. Launch
We launch your Magento 2 store without interruption in the operation cycle. We guide and mentor your team on how the system functions.
If you decide on a custom design, we start by creating it, move to evaluation, create the new environment and transfer your data.
The other steps in the process remain the same.
Support And Maintenance
Digital Silk prides itself on building long-lasting partnerships based on results.
Once your Magento migration project is complete, we can provide continued support with store maintenance, design upgrades and marketing.
Magento 1 To Magento 2 Migration Best Practices
1. Use A Copy Of Your Magento 1 Database During Testing
This will ensure smooth operation without disruption in your production environment.
2. Remove Outdated And Unnecessary Data
Check your Magento 1 database before the migration process. Remove content that is old or redundant to ensure your migrated information is updated and ready to use.
3. Work With A Plan
Create a step-by-step plan to ensure seamless migration and QA before launch to make sure your e-store operation remains uninterrupted.
4. Consider Changes In Design
Magento migration is a convenient time to make changes in design, features and functionalities. Consult your agency about how you can combine Magento migration services with design modifications.
Why Migrate Magento 1 to Magento 2?
As support for Magento 1 ended in June 2020, this version is shutting down with no access to further updates. Magento 2 offers significant improvements of Magento 1 features, including:
Higher Speed
Magento 2 websites are 20% faster than sites using Magento 1. Page loading speed is key to performance and directly affects search engine rankings and conversion.
Mobile-Friendly Design
Magento 2 guarantees optimum mobile performance, providing a seamless user journey and customer satisfaction across every device.
Streamlined Checkout Process
With a checkout process consisting of only two steps, along with an Instant Purchase feature, the conversion process with Magento 2 is fast and easy.
The platform stores payment and shipping information of repeat customers and guides them directly to the purchase confirmation page.
Clean & Friendly Admin Interface
Simple and user-friendly, Magento 2's admin interface is easy to use even by those who have little technical knowledge.
Flexibility
With Magento 2, you can customize anything from payment and shipping to marketing and customer support.
Magento's use of APIs allows you to adapt your platform to changing consumer trends and add numerous third-party integrations to your solution.
Security
Security updates for Magento 1 are no longer available. Magento 2, however, has built-in security features. Adobe offers regular security patches and allows the integration of different fraud protection systems.
Innovative & Future-Oriented Approach
From LAMP stack to Database Clustering, Full Page Caching and Extended Reporting, Magento 2 combines innovative features and functionalities to help you meet your goals and facilitate the process for both the buyer and seller.
In addition, Magento 2 migration services allow you to use and combine third-party integrations and extensions for better performance.
Magento 1 to Magento 2 Migration Services FAQs
1. Do I Need To Migrate My eCommerce Store To Magento 2?
Magento ended support for Magento 1 in June 2020 and although the licenses have been extended, there will be no more security patch updates or new features for Magento 1, leaving your business open to a security breach.
2. How Long Does Magento 2 Migration Take?
The time for migrating Magento 2 depends on the size of the project, including the size and complexity of the shop and integrations, whether you are migrating to a themed design or a custom design, and other elements. Typically, the process can take from two months on.
3. Can I Conduct Magento Migration Services On My Own?
Although the Magento 2 Data Migration Tool can help you navigate migration, a professional agency will make sure the transition process runs smoothly and your data is transferred securely and accurately.
4. Why Do I Need A Professional Agency For My Magento 2 Migration?
Magento experts have the knowledge, skills and platform expertise to provide the best recommendations for your project. Your agency's team will customize your Magento solution according to your needs based on your target audience, competitors and offering.
They will facilitate the process from beginning to end while offering expert recommendations for better ranking and higher conversions.
Ready To Discuss Your Magento Migration Project?
Request A Quote!
Tell us about your Magento project and let our experts give you recommendations.