There's not a one-size-fits-all solution or specific formula in creating a great web design — which is precisely why custom web design is your best bet.
But the minimalist web design approach is one method that can help you provide your visitors with a seamless user journey, improve ease of navigation and ultimately, increase conversions for your brand.
In this article, we will take a look at the key elements that make up a minimal website design, along with the top benefits of this approach and minimalist website design examples for inspiration.
A Brief History Of Minimal Design
Minimalism is not a technique exclusive to web design.
The roots of this artistic movement can actually be traced to the early 1900s, when the German-American architect Ludwig Miles Van der Rohe pioneered the language of simple design.
Minimalism came to the forefront of design during the 1940s and 1950s, when Swiss style of print design rose to prominence. Its signature traits were bold colors, vivid photography and crisp sans serif typography.
The "less is more" attitude continued to expand to other mediums, eventually ending up on the web and digital platforms.
Minimalism in web design developed as a response to the growing amount of elements being added to websites, including complex navigation, CTAs, images, forms, social media plugins and more.
The UK's GoDaddy website below is a great example of a website moving from a cluttered design to a more minimalist approach.
Before: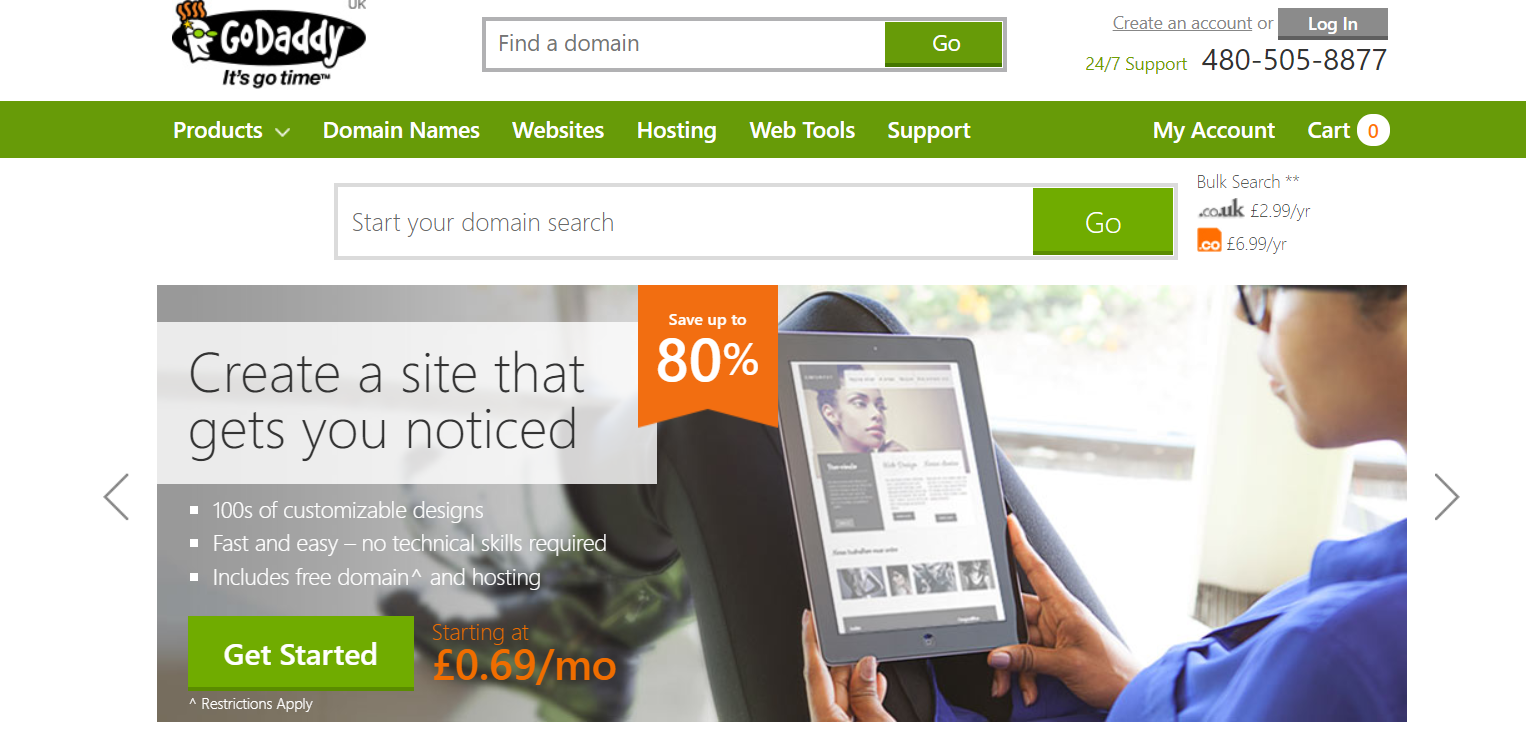 After:
As pictured, GoDaddy moved from bright colors and cluttered text to a more subtle, earthy color palette and bold messaging that allows the user to choose their journey.
Major brands from various industries – Apple, Google and Nike, to name a few – have all adopted a minimalist web design aesthetic, leading to further appreciation in mainstream culture.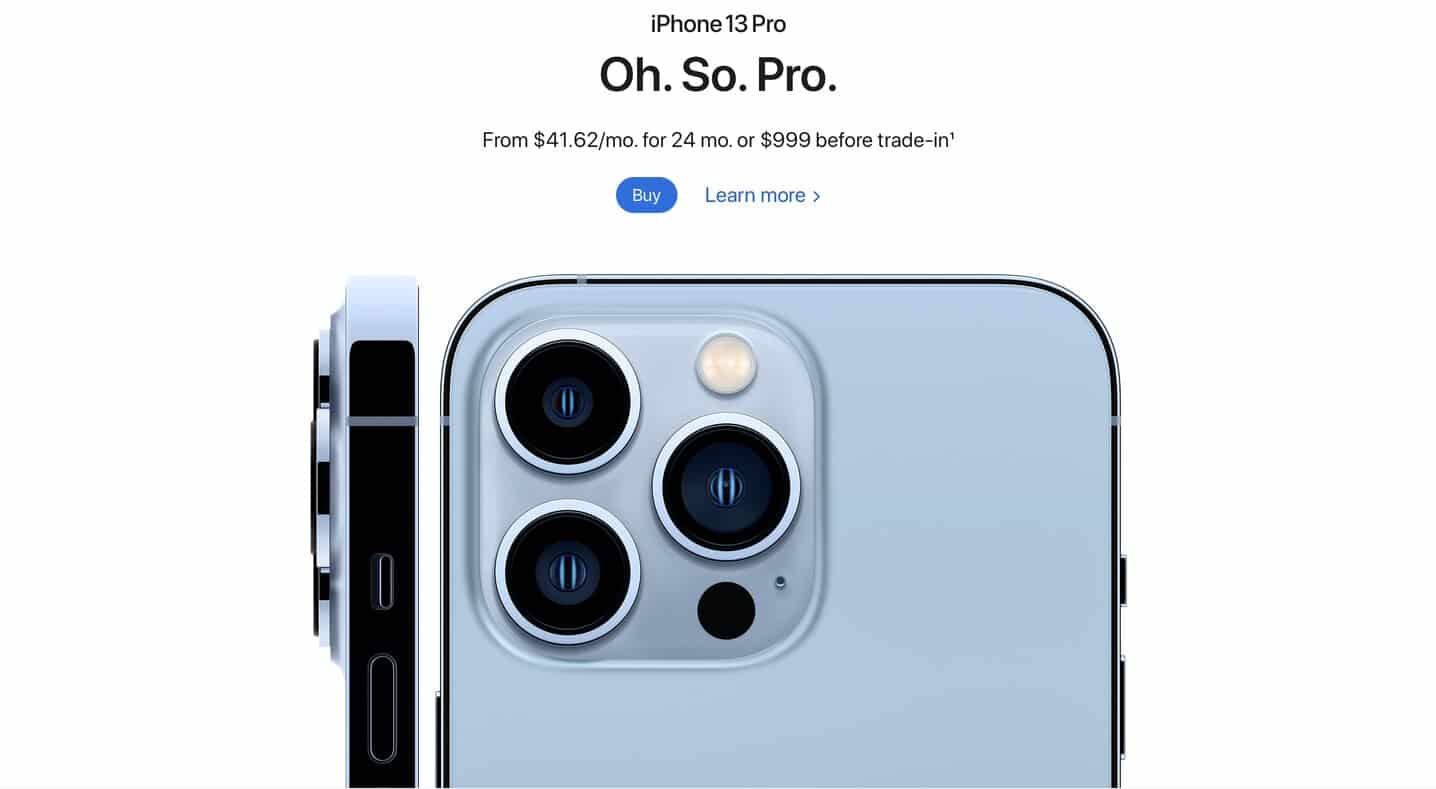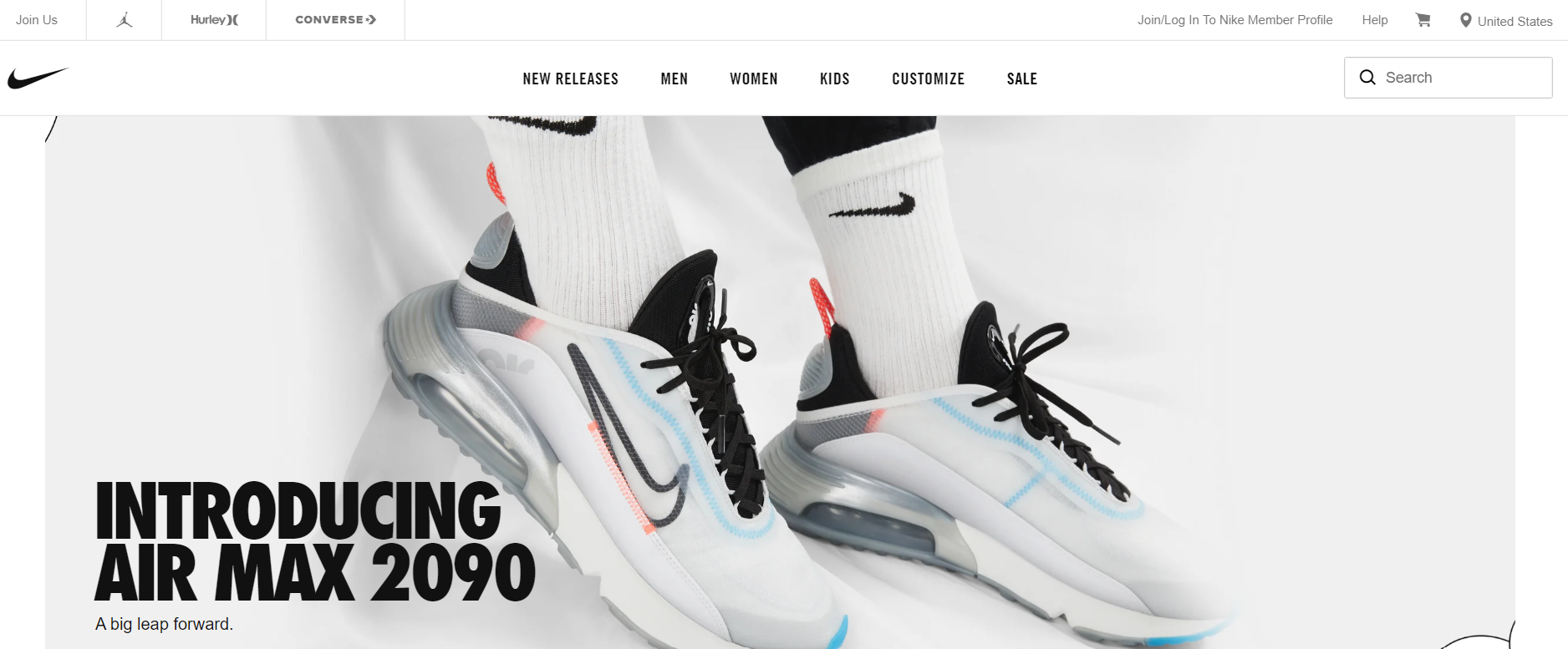 5 Key Elements Of Minimalist Web Design
A minimalistic website design ensures simplicity and easy navigation, from media and typography to CTAs, colors and more.

Here are five elements that make a minimalist website design.
1. Negative Space
Arguably the defining element of minimal design, negative space's primary function is to manipulate your user's visual flow and direct his or her focus.
Essentially, the more negative space that surrounds a certain element, the more your user's eye is drawn to it.
Negative space allows for a comprehensive organization of elements and design work that prevents the final design from overwhelming your user.
It also contains an aesthetical and psychological benefit: negative space is perceived as a sign of luxury, prestige and good taste.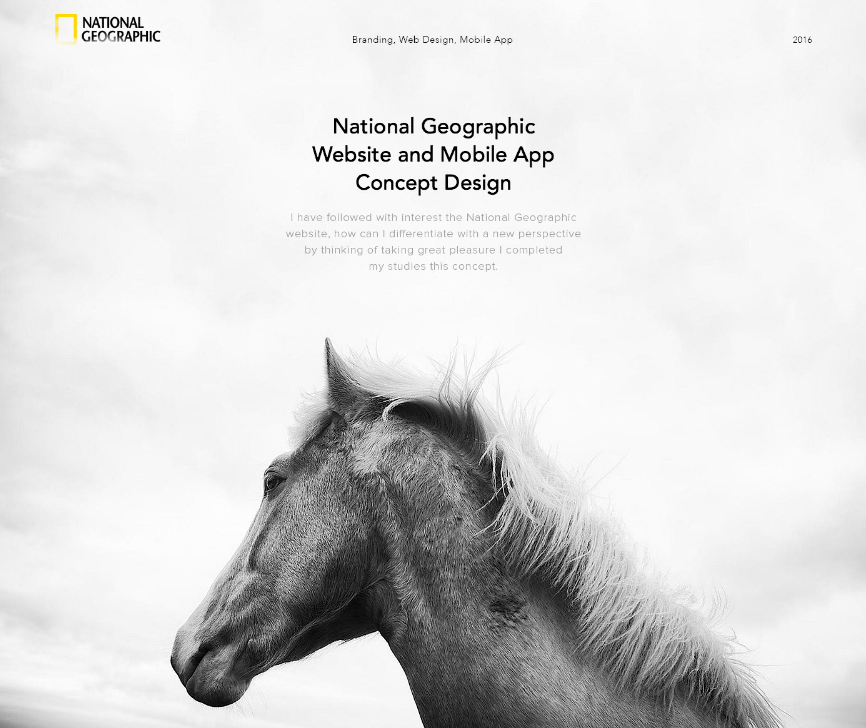 2. Large And Vivid Photography
Minimalist web design, as well as minimal graphic design, can come across as emotionally distant when overdone. This is why a touch of contrast, such as oversized photos, add a bit of necessary balance.
Hero images and headers are the most commonly used examples of vivid imagery in minimal digital design. They create an emotional and contextual connection and set the atmosphere for the media they are a part of.
The contrasting nature of these elements – in relation to minimalism – complements the simplicity of your website's interface.
However, to keep the minimal design intact, your images should not be busy: they too should feature minimal traits such as expansive skies, broad landscapes and minimalistic interior to name a few.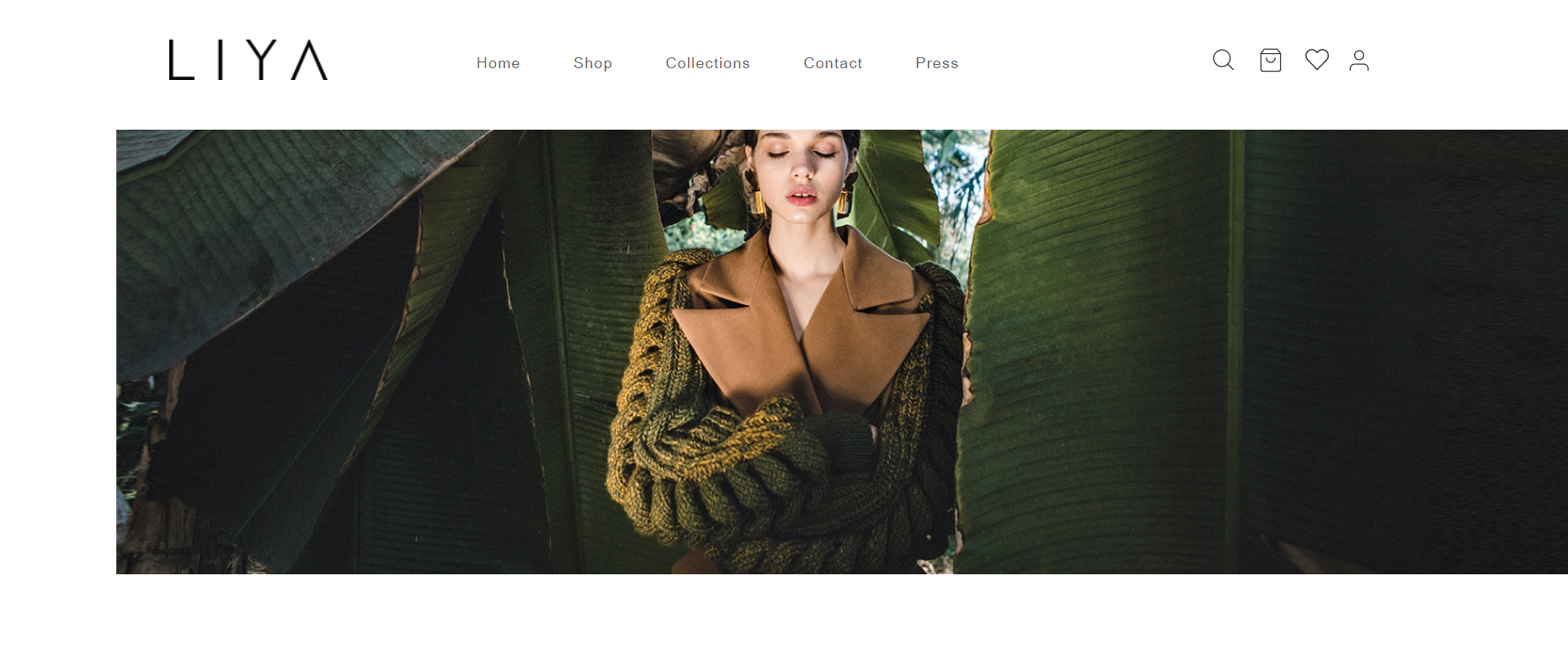 3. Simple Typography
In the context of minimalist digital design, sharp, clean and readable typography can contribute to consistency.
Your typography should stem from no more than two font families and just as many color schemes. The most impressive examples of typography are those that are large, simple and legible, because they make a statement all on their own.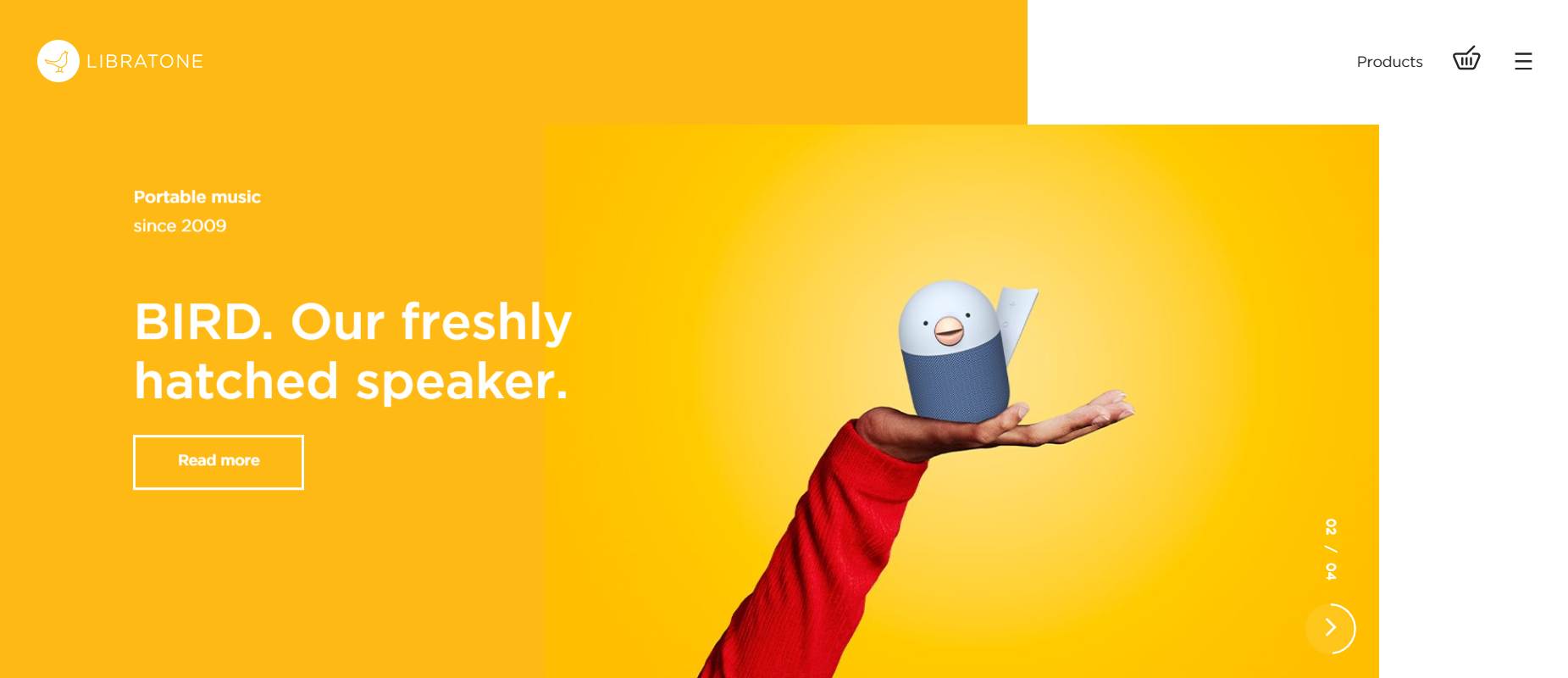 4.  Contrasting Colors
The philosophy and practice of minimal digital design dictate that color should always assist the typography and imagery on your visitor's screen.
The preferred choice of color for minimalist designers is white. It creates a neutral canvas against which they are able to infuse color and other contrasting elements.
White can also serve as your background or foreground element, or even as an accent.
Contrast can be created through color, size, shape, location and scale. This brings attention to specific design elements and helps create a recognizable visual hierarchy.

5. Simple UI/UX
Minimalist website design should affect your user experience and user interface as much as it affects your website's aesthetical impression.
Simple navigation tools are an ideal pairing for a minimal design.
Hidden menus and navigation hamburger icons make way for approaches that are even more simplistic. When it comes to navigation, the idea is once again "less is more." Stick to your main pages and ensure your menu is easy to read.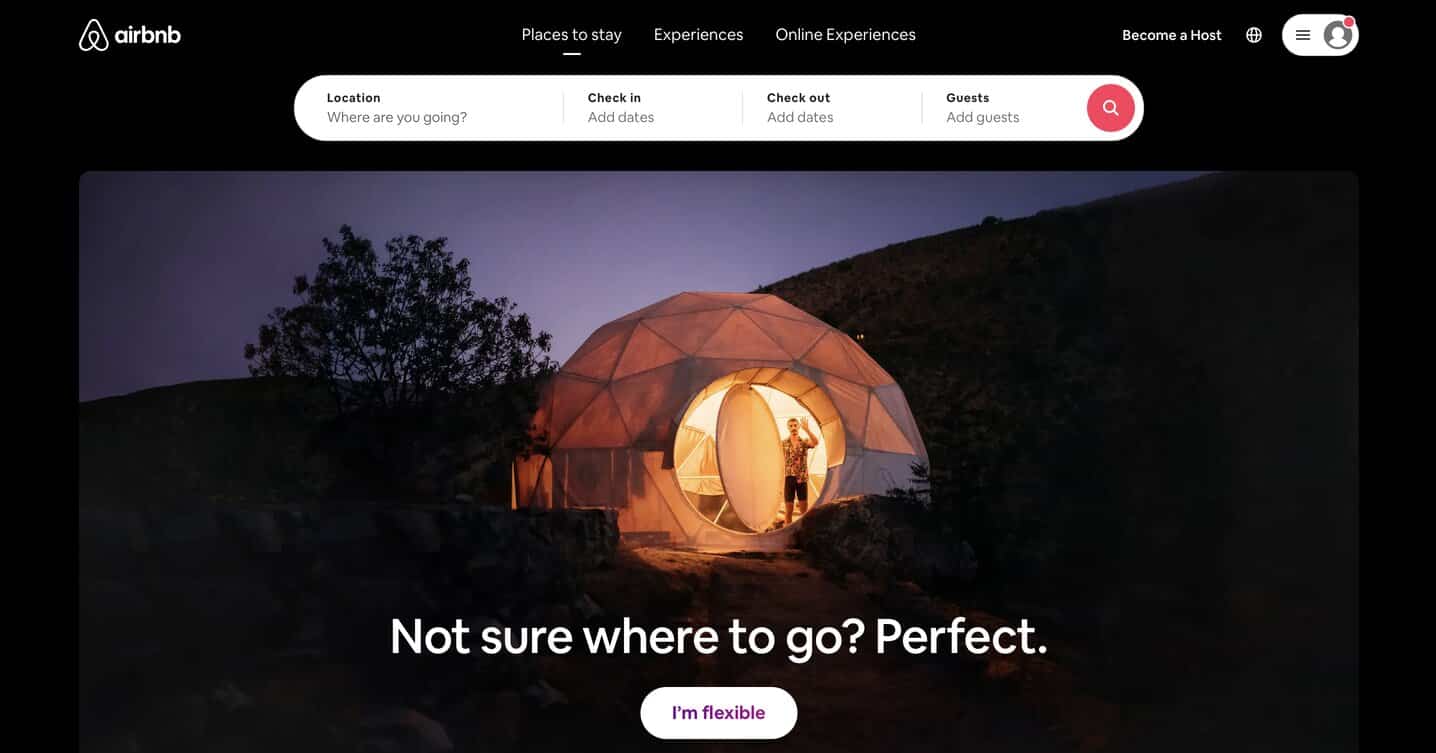 6 Benefits Of Minimalist Web Design
So now you've seen the aesthetic appeal of minimalist website design.
It's attractive, clean and easy to read, yet each element makes a statement. But what you might not know, is that there are plenty of other benefits to this type of design that go beyond the eye.
Why choose minimalist website design? Some of the key benefits include:
1. It's Easy To Use
Simple interfaces, with no unnecessary buttons and complicated colors, allow your users to easily navigate your site.
This advantage comes down to simple navigation systems, uncluttered text and highlighted CTAs, making everything easy for your users to scan and find what they need.
And what happens when your users are comfortable navigating your site, and they're able to find what they need? Yep — conversion!
2. It Loads Faster
According to Google, the chances of your users bouncing off your website increases to 32% if your page takes one to three seconds to load.
So how do minimal web designs play a crucial role in making your page load faster?
Since minimalistic web designs have fewer elements, they're typically void of flash content, large images and unnecessary plug-ins. This helps your website load faster, which improves your user's experience.
3. It's Trendy
Minimalism is on-trend and applicable on desktop computers, mobile devices and even smartwatches. It works on all platforms and is a part of a greater aesthetical movement that predates web design.
While it may be seen as a trend, we're convinced that minimalism will never go out of style.
4. It's Optimized For SEO
Minimalist design is SEO-friendly because it allows search engines to crawl through and understand your website's content more easily. This results in greater visibility in search results.
Google has openly declared that they award websites with clean coding and those that are optimized for mobile.
This SEO aspect of minimalism means that your website must be minimalistic in its backend as well, in terms of the codes it uses.
5. It Increases Your Brand Awareness
As minimal design contributes to optimizing your SEO, consequently, it allows your website to rank better on SERPs.
Certain brands, such as Apple, have taken minimalism to the core of their brand identity and made it their own.
They apply their simple site design to their products and vice-versa, maintaining a very recognizable brand image.
6. It's Easier To Maintain
The minimal approach translates to a simpler design and this simpler design results in a cleaner build.
The less complicated your website's design is, the easier it is for you to maintain it. This applies to removing bugs that cause errors as well as adding new content to your site.
3 Minimalist Website Design Examples
At Digital Silk, our experts create custom websites based on thorough research into each of our clients' industry, offering, target audience and more.
Our data-driven insights help us craft unique branding elements, messaging and conversion funnels from page to page, with the ultimate goal of growing branding awareness and driving revenue.
From manufacturing to fitness, retail, healthcare and more, here are three of our favorite minimalistic designs from our Digital Silk team:
1. The Nearshore Company
For this manufacturing company based in Mexico, our team used a minimalist approach on their homepage, with large, legible typography, one vivid image that spans the entire screen, color-contrasting CTAs and a simple navigation menu.

The menu is sticky and follows you as you scroll down the page. The on-brand elements continue throughout the website, with large photography, simple typography and plenty of whitespace.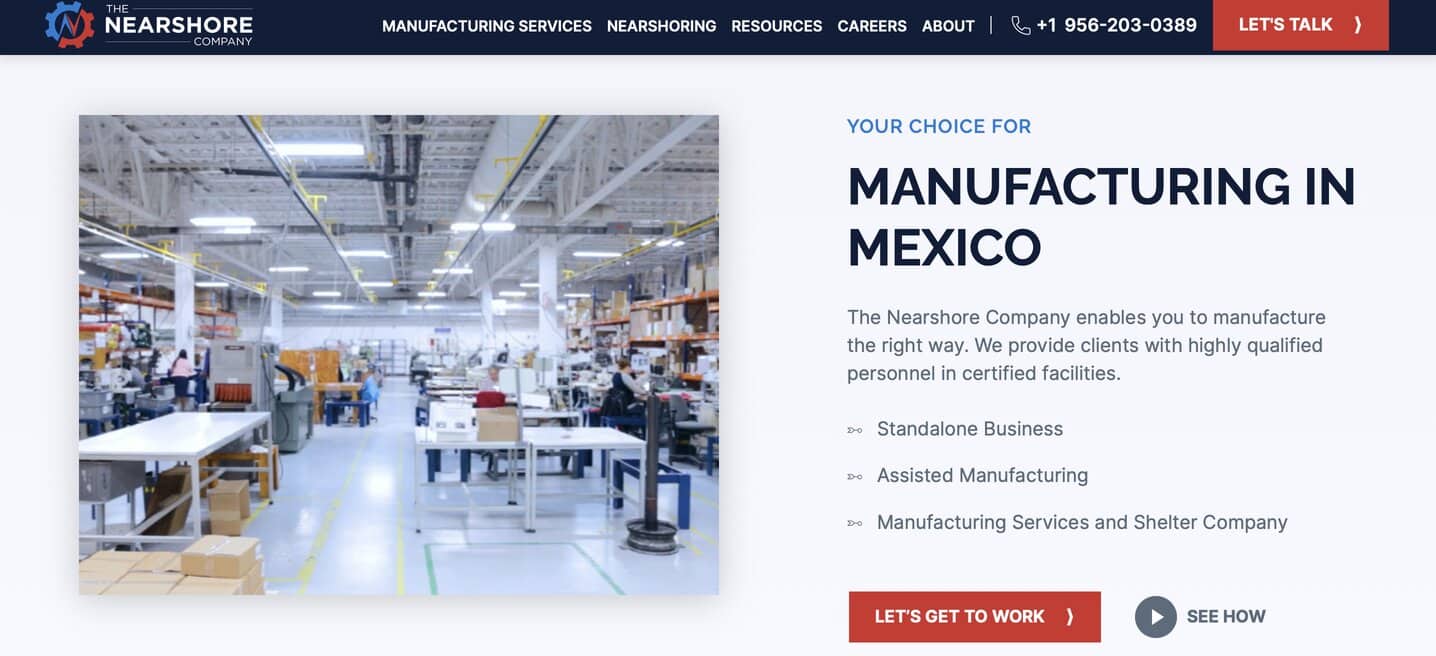 The copy is kept short and to-the-point for easy readability. Bullet points are also used to highlight their unique value propositions (UVPs). CTAs, including "Let's get to work" and "See how" are actionable and unique.
2. ACLU Annual Report
Next up, we have ACLU's annual report. ACLU came to our team with a desire to stray from the typical (boring) report format. They wanted to do something different — something interactive.
The landing page utilizes large and clean typography, while the site's vibrant solid background colors set the stage for a unique experience.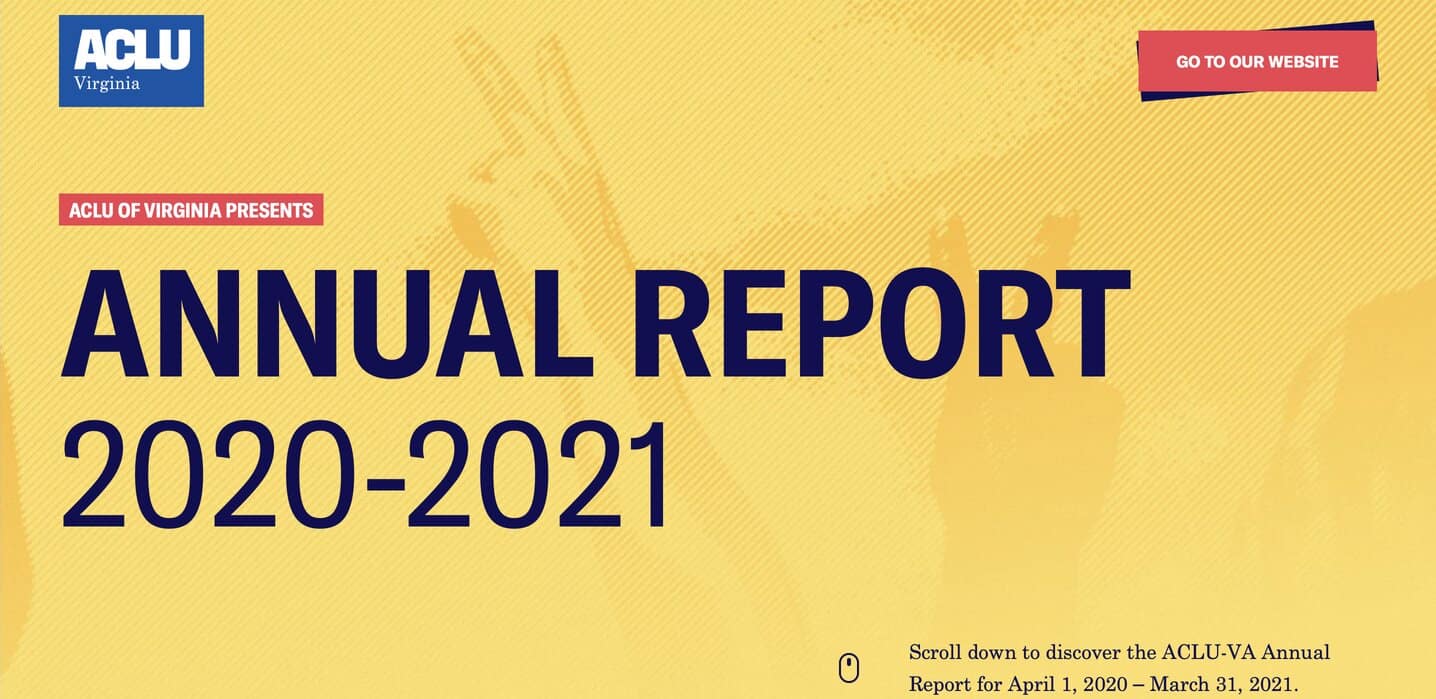 From custom icons to a color-coded timeline detailing the state's memorable history, the design oozes energy and engagement, yet conveys the sincerity behind the content.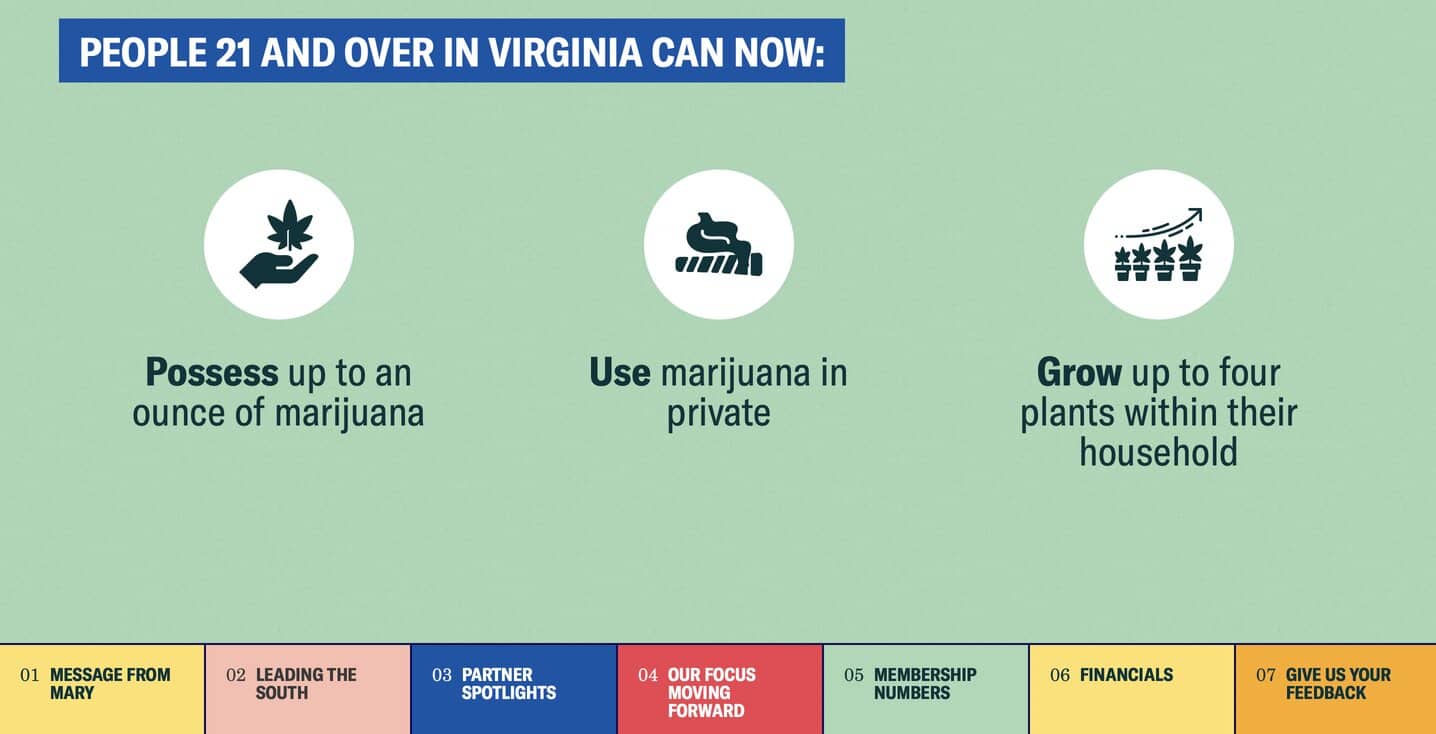 As you scroll down the page, the solid background colors change from topic to topic, and the branding elements remain consistent — large, readable typography that makes a statement, alongside powerful imagery and color-contrasting CTAs.
3. BeniGro
Rounding up our examples is BeniGro, in the investment advisory industry.
Right off the bat, your eye is drawn to the vivid imagery that spans across the homepage. The image cleverly plays with white space, which highlights the green CTA buttons and the bold, straightforward typography.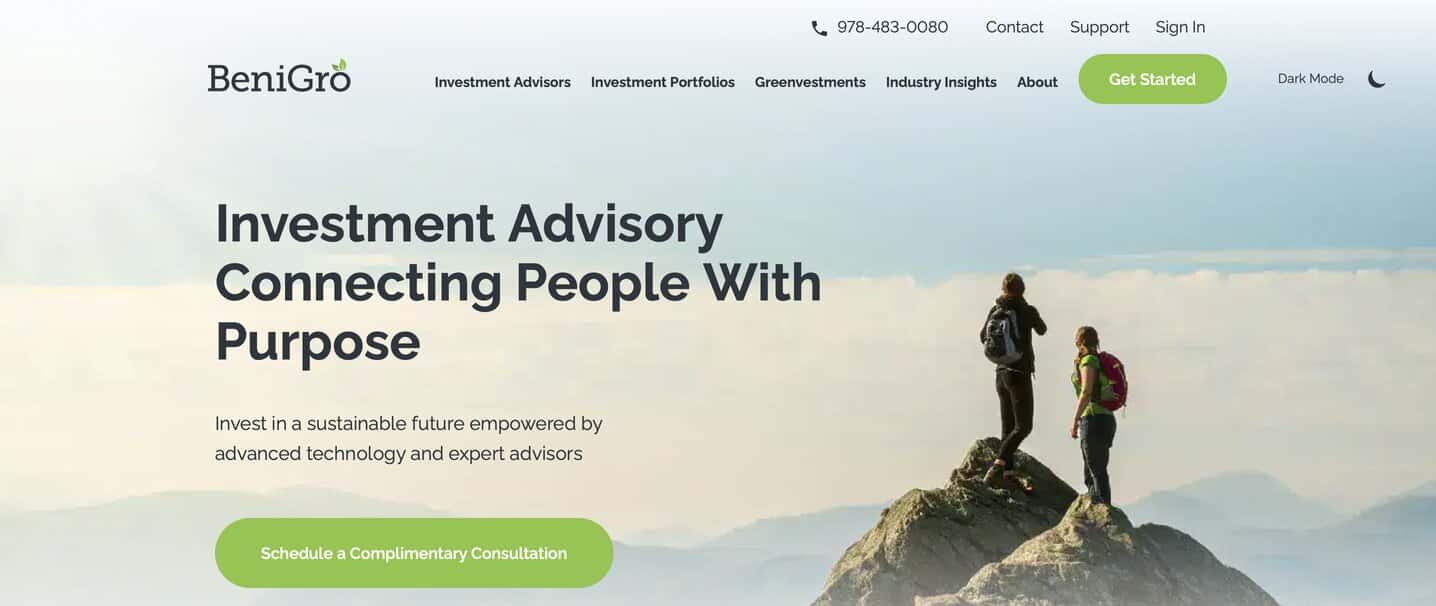 Their messaging is to the point and the CTAs are clear You know exactly what you'll get when you click on "Schedule a Complimentary Consultation."
As you scroll, the on-brand elements continue, from vivid imagery to bold, green CTAs and custom icons to display the company's offerings.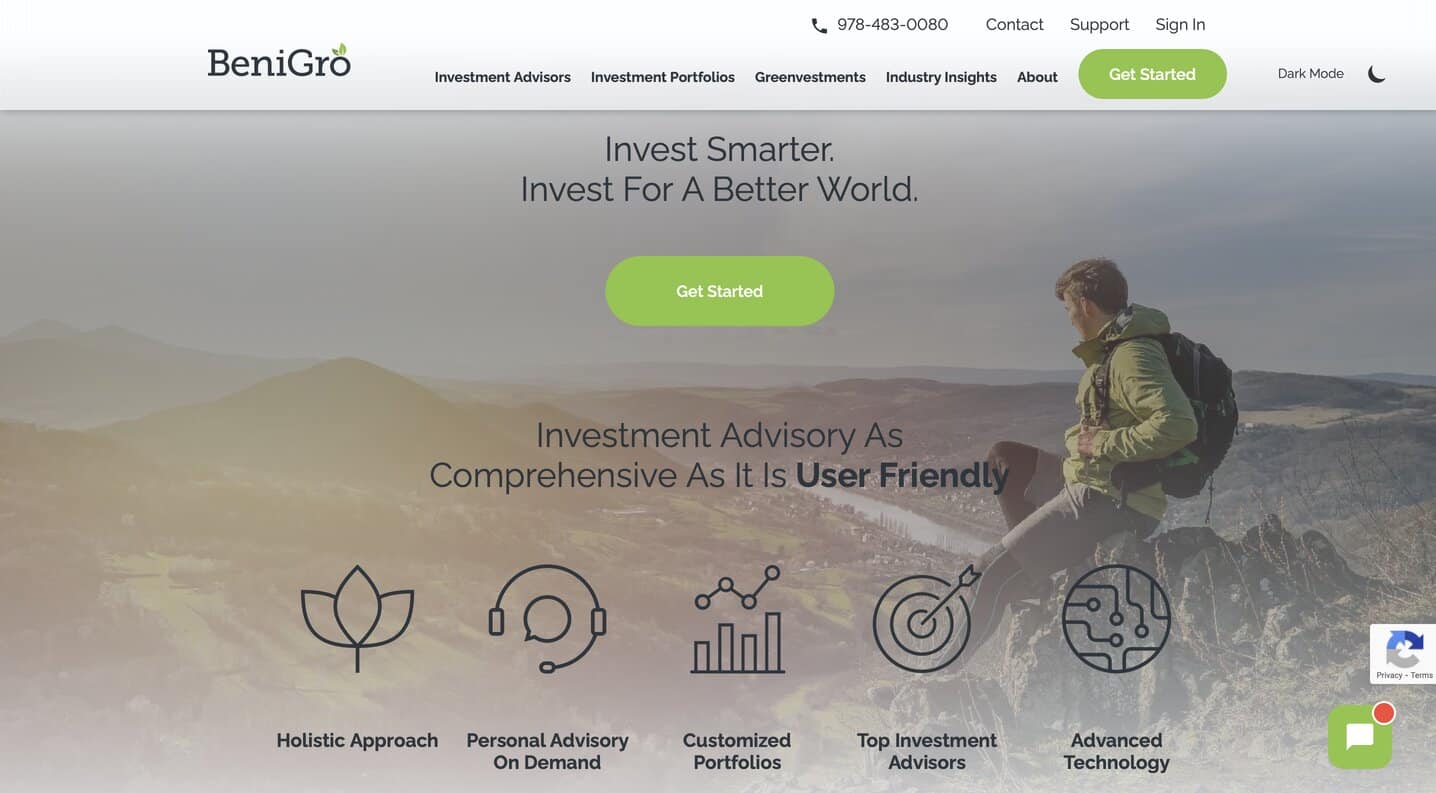 The simple navigation bar also includes a "dark mode" button in the top right corner, which our designers added for users who prefer it, to help reduce eye strain.
Takeaways On Minimalist Web Design
Minimalism is a timeless concept that has gradually evolved from print and graphic design into the digital realm, where it continues to expand and redefine functionality and aestheticism.
The five key elements of minimalist website design include:
Negative Space
Large And Vivid Photography
Simple Typography
Contrasting Colors
Simple UI/UX
At Digital Silk, our experts use data-driven insights and best practices to create a custom web design unique to your offering and target audience.
Ready To Design A Minimalistic Website?
Request A Quote
Tell us about your project and let our web design experts give you recommendations.
Author Bio
Tony Watson is a marketing specialist that specialize in driving business through digital, visual and content marketing techniques, currently based in Los Angeles. I'm a huge people person, outgoing, passionate about music and travel. I am looking to make all kinds of connections, let's share a couple of stories.