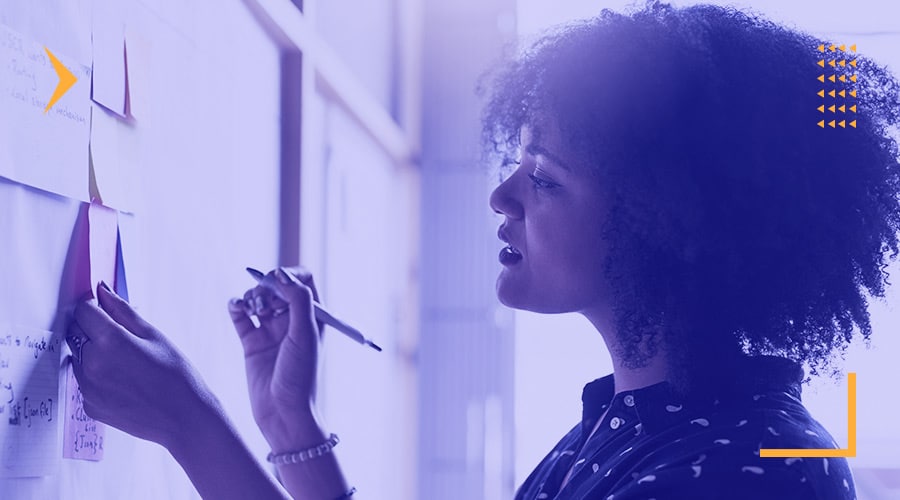 Did you know that 88% of online consumers are less likely to return to a website after a bad experience?
Launching a poorly designed or developed website will cost you — in more ways than one — due to constant performance issues and the inability to scale.
But most, if not all of these issues, can be prevented with careful website planning.
In this article, we will address website planning's most frequently asked questions, establish how to define website requirements, review how to plan web design and development and create a winning website strategy.
Website Planning FAQs
Before creating a website for your brand, it's important to plan it out thoroughly.
Here, we'll answer some of the most frequently asked questions to help get you started.
Question #1: How Much Does A Custom Website Cost?
The cost of a custom web development varies, depending on the website scope, complexity and the number of features and functionalities it includes.
The cost of a website design can range from $1,000 for simple templates to well over $30,000 for custom informational websites. Bigger and more complex custom websites such as e-stores can cost more than $50,000, depending on platforms, functionality and more.
The cost also depends on the web design agency working on the project, their level of expertise, team size, location and hourly budget.
Click here to better understand the cost of website design and development projects:
Question #2: How Long Does It Take To Build A Custom Website?
On average, an informational website takes about 10-14 weeks to go from the planning phase to the launch phase. This includes three weeks of research, six weeks of design, three weeks of development and several additional weeks of website modification.
The typical development time of a uniquely designed templated solution that a developer codes as a bespoke website is 16 to 200 hours.
However, enterprise-level and eCommerce websites that are fully custom-designed and larger in scope and requirements are more difficult to estimate. The development time for these custom websites can range from 200 to 2,000 hours.
Question #3: How Can I Choose A Domain Name?
A website's domain name, or URL, is the visitor's first impression of your business online. A good domain name can make a positive and lasting impression.
Domain names can also affect SEO, as keywords in your domain give Google a hint about the nature of your business, while the local extension such as "co.uk" gives it a geographical context.
We have created a guide on how to choose a domain name. Here is a summary of the key points:
Define and reflect your brand
Use the specific domain name extension, preferably .com or a country-specific domain if the company operates nationally
Be as short as possible
Be easy to type
Be easy to pronounce
Not use hyphens or numbers
Use niche keywords that reflect your small business, if possible
Not already be in use
Question #4: How Can I Purchase A Domain Name?
Buying a domain name can be conducted either through an online domain name registrar like GoDaddy or Namecheap, or through any hosting service provider that also buys and registers domains for their clients.
You can purchase a domain name that isn't already registered by another business or a person. Sometimes, a domain name will be available with specific name extensions and not with others. For example, "business.com" may not be available but "business.org" may be available.
You can also check domain availability using one of the free WHOIS services, such as whois.domaintools.com. The extension of the domain does not impact SEO. Your business can aim for one of the newest, more targeted extensions like ".agency."
A domain name registration must be renewed on a yearly basis, or you can pre-pay for a certain period that guarantees your domain name won't expire.
If you do not renew your domain name, it will automatically expire after the registration period.
How To Define Your Website Requirements
Website requirements help everyone involved in the project create a clear understanding of the development process and its outcome.
These requirements should outline your:
Website objectives
Competition
Target audience
Information architecture
Final design
Functional and non-functional requirements
Hosting
Support and maintenance
Setting Website Goals
It's crucial that, at the beginning of your website requirement planning, you detail the objectives you wish to achieve with your website.
You should review the results you are achieving right now and think about how you can improve on them. Write down at least one website goal that could boost online sales or generate more qualified traffic.
Ask yourself these questions when establishing what your website goals should be:
Why do I need a website for my business?
What measurable results should it achieve?
What is my motivation for the website?
Setting A Budget
Determine how much you can afford to spend on a website project and be very transparent about it with the web design agency you choose.
Knowing your exact website budget will help the digital agency come up with the best possible website solution.
Setting up a budget is easier if you follow this five-step procedure:
Establish the purpose of your website (lead generation, selling advertising space, software integration etc.)
Establish whether you need a custom website design or a theme-based one
Create a list of must-have features
Do research on the cost of web design services through different agencies
Account for added costs to the original project budget
By including your budget in your requirements, the agency you choose for the project can optimize the process and the final outcome, delivering value for your money without exceeding what you can pay for.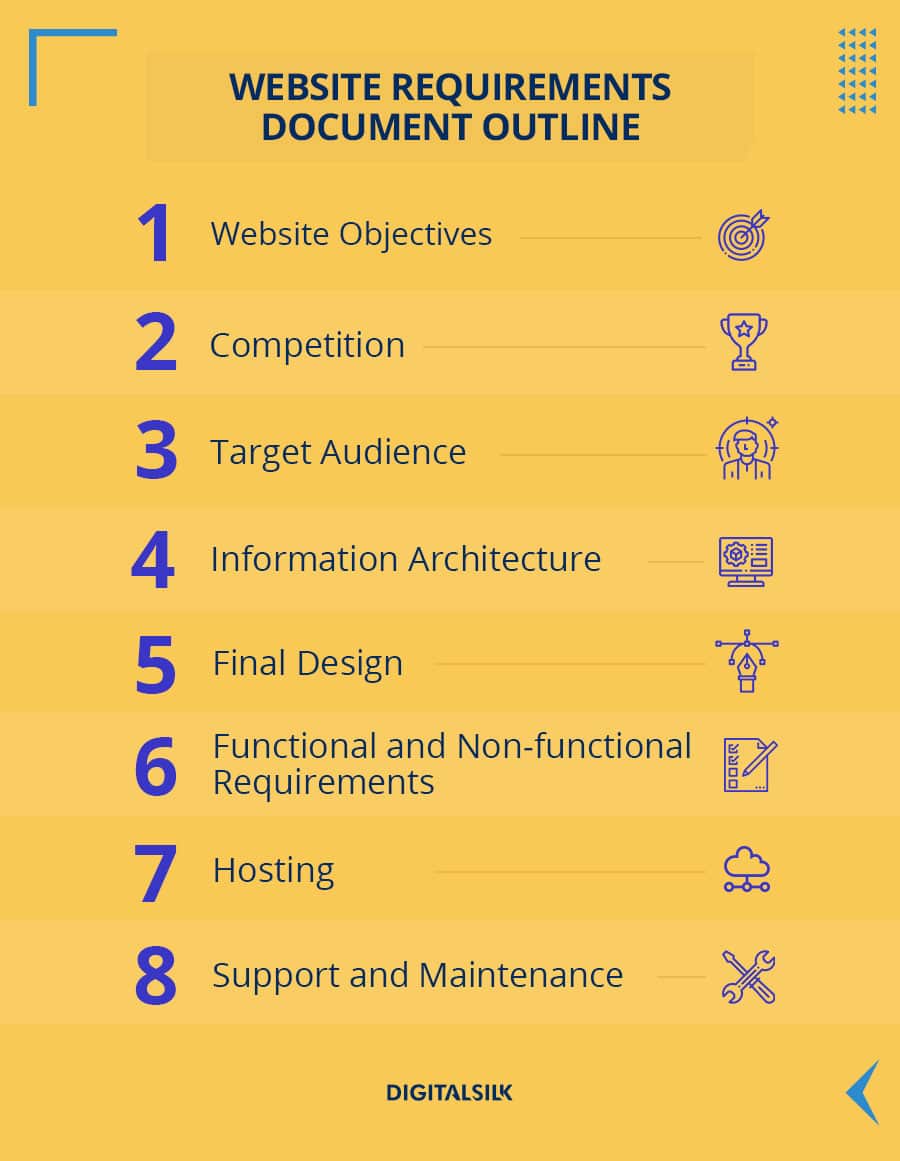 Website Improvement vs. Website Redesign: Which Route To Choose
Most businesses that operate a website find that after some time, in order to improve its performance, they are faced with two options: refresh and improve the website or redesign it.
Website improvements are modifications that are made on a website that is already functional, user-friendly and generating revenue, but needs that extra touch to really deliver on its potential.
Redesigning a website means a full visual and structural makeover from scratch. Choosing this path is advisable if a current website is beyond repair and needs significant changes to deliver on objectives.
So, how do you know whether you should redesign or simply refresh and improve your website?
We have created a guide to website improvement and the most common issues to focus on.
If you are still unsure whether you need quick fixes or a complete revamp, here are the most common reasons to redesign a website:
Outdated design: A website design that is over three to four years old often looks dated. Since it's not easy to estimate exactly when a website begins to look old, it's a good practice to survey your visitors every now and then and see what they think of your website.
Rebranding: After a business goes through rebranding, it needs a new website to reflect the change in colors, logo, messaging, user experience, imagery and overall style. A thorough redesign is much more cost-effective and efficient for this.
Change in digital strategy: A website is one of the parts of any business's digital strategy. Once the strategy changes, the website should too. A website works in service of SEO, content marketing, social media, digital marketing and other strategies. A website redesign should reflect the change in digital strategy, as well.
Website is not achieving goals: Corporate web design often suffers from issues that prevent prospects from converting. If your sales have been decreasing or at least stagnating, it may be a sign that you should redesign your website with a new UX and user journey.
Visitor complaints: A rising number of frequent user complaints regarding your website experience is a clear signal that your business needs a website redesign. When complaints pile up, that could indicate a serious problem in UX that a redesign should be able to fix.
Dated technology: If your current website isn't mobile-friendly, or it's slow and uses obsolete technology, the user experience may be drastically impacted. Old technology also affects your search engine position.
How To Work With An Agency To Create A Website Strategy
To begin your website strategy, a web design and development agency has to understand your business and your brand.
The agency will need to review any materials that you can share, including business plans, minimum viable products, your brand book and other materials.
Download Free Digital Strategy Template For Websites
Building or revamping a website? Use this template to plan your sitemap, content, functionality and optimize performance.
Email the download link to:
Step #1: Research
With a thorough understanding of your business, the agency will go into research mode. Here's what they should look at:
Current performance analysis: If a brand already has a website, the first thing to look at is data. This includes how the website is currently performing, as well as pain points, demographics, bounce rates, engagement rates and target audience. This analysis helps to identify realistic goals that are attainable and to understand how to get from point A to point B.
Target users: This includes understanding user personas that your business wants to attract, how you define qualified leads and what you want visitors to do on your website. This and the following step, market research, is a crucial step of website strategy research.
Market research: Once you know who you want to target, you have to find out how your target audience behaves online. What is the type of content they respond to? What is the best way to get their attention? This is the type of content that belongs in the conversion funnel.
Industry research: This includes identifying the brand's SWOT analysis (Strengths, Weaknesses, Opportunities, Threats) within the industry.
Competition: Who are the top competitors, online and offline? What you can learn from them and how you can outperform them?
There are many tools that businesses can use to gain a deeper insight into their competitors' performance such as Similar Web that allows them to understand your competitors' monthly traffic and monthly demographics.
Step #2: Define The Conversion Funnel
The conversion funnel starts with defining the specific conversion points within your website.
For an eCommerce website, the primary conversion point is when users check out and purchase a product. There may also be a secondary conversion point where you want a user to sign up for a newsletter or send a product inquiry. For an informational website, the conversion point may be to request a quote.
These are all examples of calls-to-action (CTAs). The conversion point has to be defined by a very specific call-to-action.
CTA buttons should be bold, clearly visible and use striking design to draw the attention of visitors. The CTA text should be enticing enough for prospects to click, but should also be kept to-the-point and concise, so users clearly understand what to do next.
When creating a conversion funnel, it's important to start by deciding what action you need your target user to complete on your website in order to convert.
Then, you can identify the content that is going to funnel the user to the conversion point.
How does that look in practice?
When a lead enters your website for the first time with very little awareness of your brand, you need to educate them about your business, including the basics of who you are and what you do. This is the top of the conversion funnel. It's the brand awareness stage.
Next, you need to build interest by telling them why they should choose your business by pointing out the benefits of your service or products. This happens in the middle of the funnel or the conversion stage.
The bottom of the funnel is the final stage, it's where you convince leads to consider your business.
For example, if you know that your target users respond best to video testimonials and you want them to consider your product, then you have to give them video testimonials. This is where the research phase informs your funnel.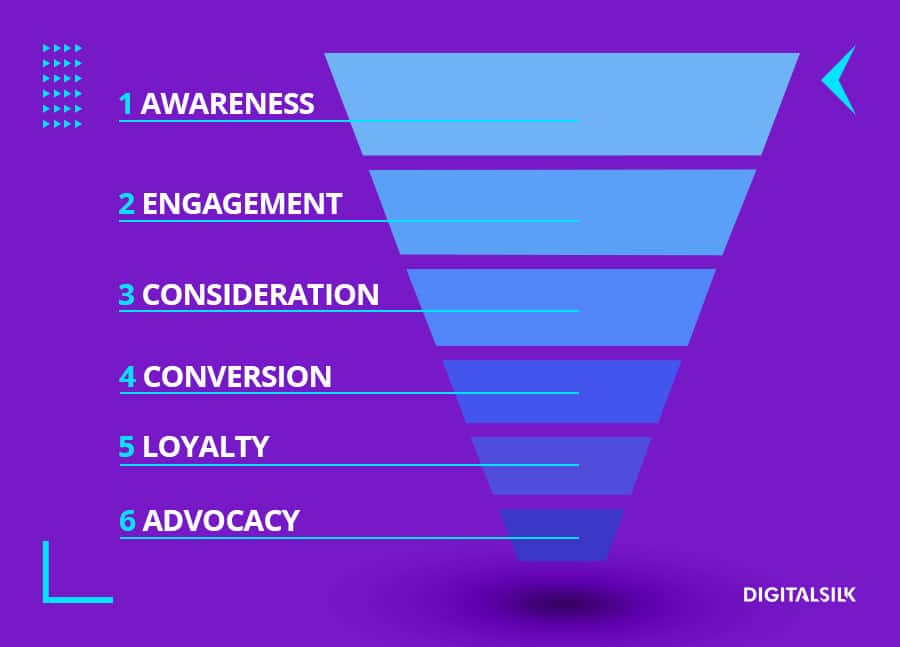 Sep #3: Map Your User Journey
Once you understand the conversion points of your website, you need to know how the user is going to walk through your website.
For instance, if they land on the home page, you need to consider what their next step will be – will they go to the products page or the service page?
A stat to consider: B2B buyers need to consume at least thirteen pieces of informative, valuable content before they consider partnering with an agency. This would demand the blog articles page to be worked into their user journey.
It is important to instate a flow that moves the user from one page to another for the purpose of acquiring the necessary information about your business, to ultimately go through with a conversion.
A user needs to have a clear path through the website and they need to have options for a smooth, relaxed and enjoyable user journey.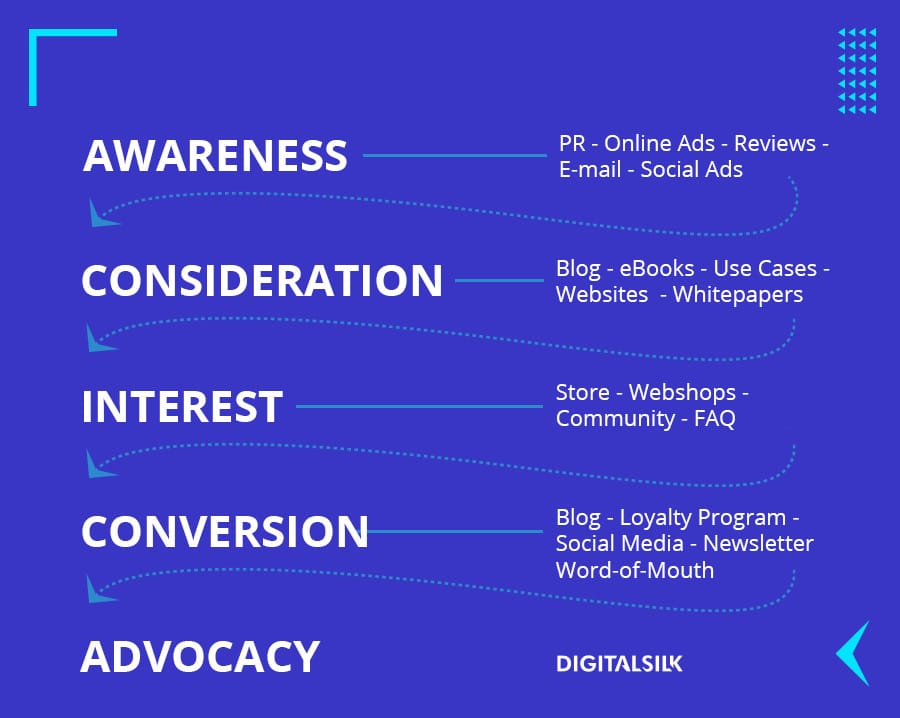 How To Plan A New Website Design
At the design stage of your website planning, your strategy, including the conversion funnel and user journey, starts to translate into an information architecture – a strategic placement of content in a wireframe.
The wireframing stage will help you focus on the conversion funnel, the messaging and other key elements that will define your users' on-site experience (UX).
This is also where you will decide whether to design responsive or mobile-first, but more on this in the next section.
After the wireframing stage comes the fun part: the user interface (UI) design!
Your website will start to take shape with colors, fonts and other visual elements.
Whether you are designing in-house or with an agency, be sure that your designers are briefed and have access to your:
Brand style guide
Digital strategy
Design references, i.e. the websites you admire
We have a whole post dedicated to the website design process, so be sure to check it out.
Responsive Website Design vs. Mobile-First Design
Responsive website design is an approach that focuses on designing the website for desktop devices and scaling it down to mobile ones.
The website layout and content is "repackaged" and contracted to fit smartphones and tablets, but the navigation and overall UX are still more geared toward a desktop website.
Mobile-first design is the method of creating a website for mobile devices first and foremost. It's the exact opposite of responsive design, in that the layout of the website is adapted so it can be viewed on desktop devices without numerous modifications.
The design and layout of mobile-first websites are about providing an excellent user experience through fast mobile page speeds, legible content and easy navigation.
Basically, responsive website design promotes the idea that the design should begin from desktop and scale down to mobile screens, while mobile-first advocates that the web design should begin with mobile and scale up.
Designing websites for mobile screens demands content frugality, resulting in a streamlined user experience and faster download speeds.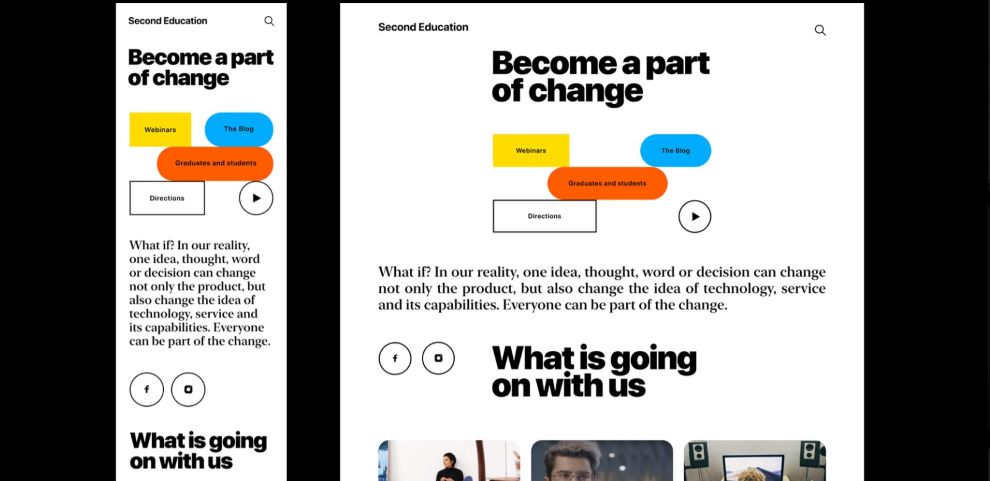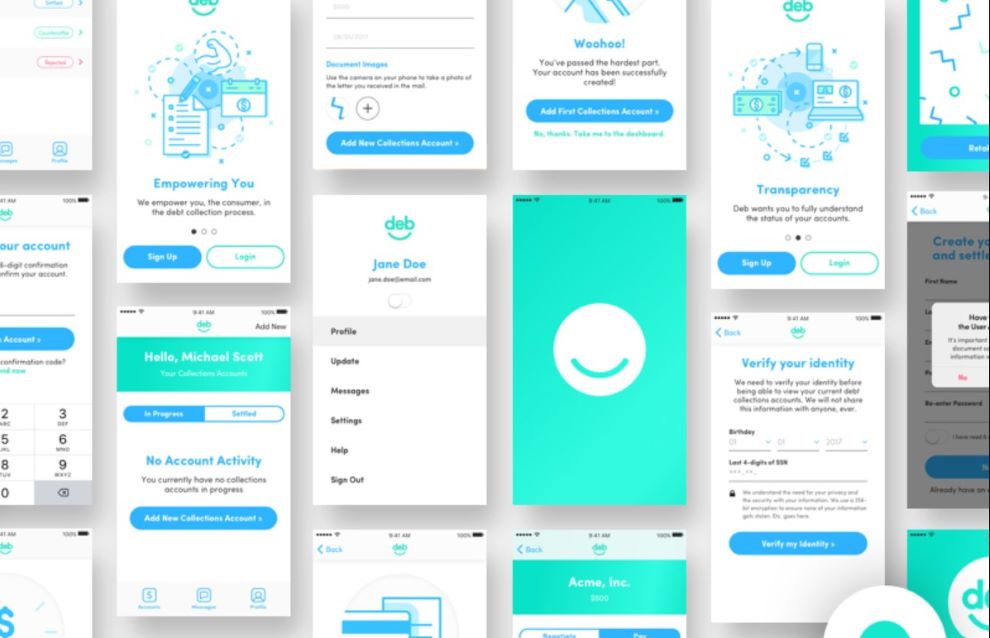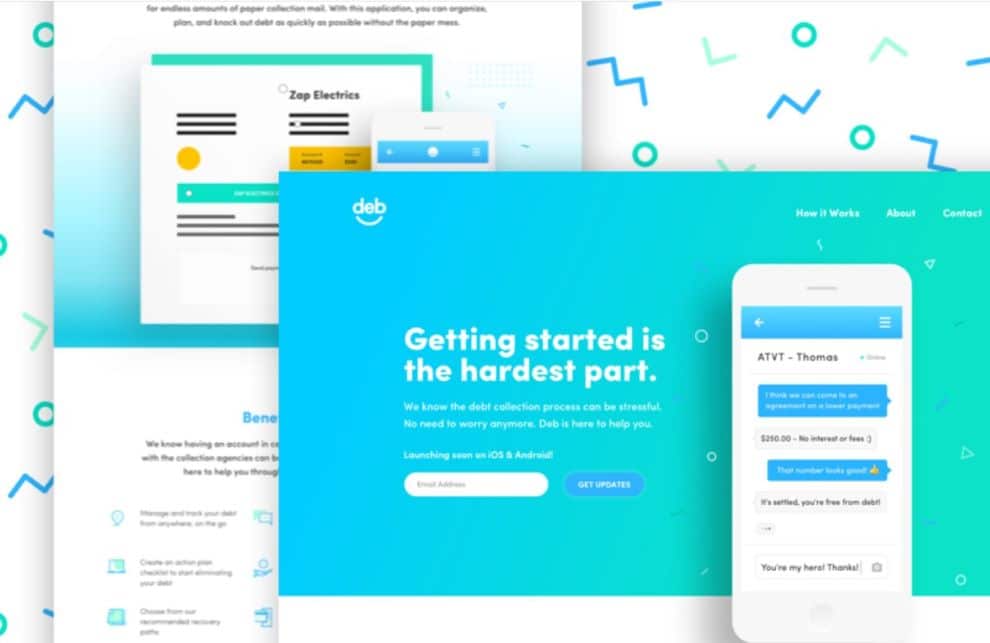 How To Plan Website Marketing Features
Your website is a marketing hub that connects all of your digital marketing strategy efforts.
This is the stage at which you list all the necessary website marketing strategies that will help you funnel in, nurture and retain your website visitors, such as search engine optimization, newsletter signups, gated content, social media sharing buttons and more.
Search engine optimization is the primary marketing feature that increases the quantity and quality of website traffic through a series of techniques that make the website more visible in organic search engine results.
Newsletter signups are useful for capturing prospects and leads and acquiring their contact information, which can be used to send personalized content and offers directly to their inbox.
Gated content includes material such as white papers, articles, videos and other types of content that are accessible only to website visitors who fill out a form and submit their personal information such as their name, email address and job organization.
Key Marketing Integrations
This step entails integrating your website's platform for seamless data sharing, reporting and more.
The most common website integrations are:
CRM
Email marketing platform
Scheduling software
Inventory management platforms (for eCommerce)
How To Plan Website Development
When planning a website development process, it's important to create an internal survey that will help you understand the most important aspects of your website and its business goals.
The most basic details that inform the development of a website are:
Business details: This usually includes understanding your offering, unique value proposition, brand and other details relevant to website planning.
Business goals: Setting clear, measurable goals will help your agency develop the most effective strategy to reach them, as well as help you measure web performance over time.
Target audience: Defining your online target market will help your designers understand their preferences, study their online habits and develop wireframes and interfaces that are most likely to result in great user experience.
Competition: This is one of the key elements for the research phase and it allows your agency to analyze the competitor's strengths and weaknesses, and develop a strategy that will result in a market-leading website.
Based on this data, a web design agency will be able to create:
A wireframe: A layout of the website's individual pages that outlines the elements and content.
A sitemap: A map that determines the list of pages and their hierarchy, with both user-centric elements and web crawlers. The sitemap defines and organizes web content and allows for planning the look and functionality of each page.
This stage of website development will help you plan your on-site buyer's journey, finetune the features and other elements, as well as envision the result.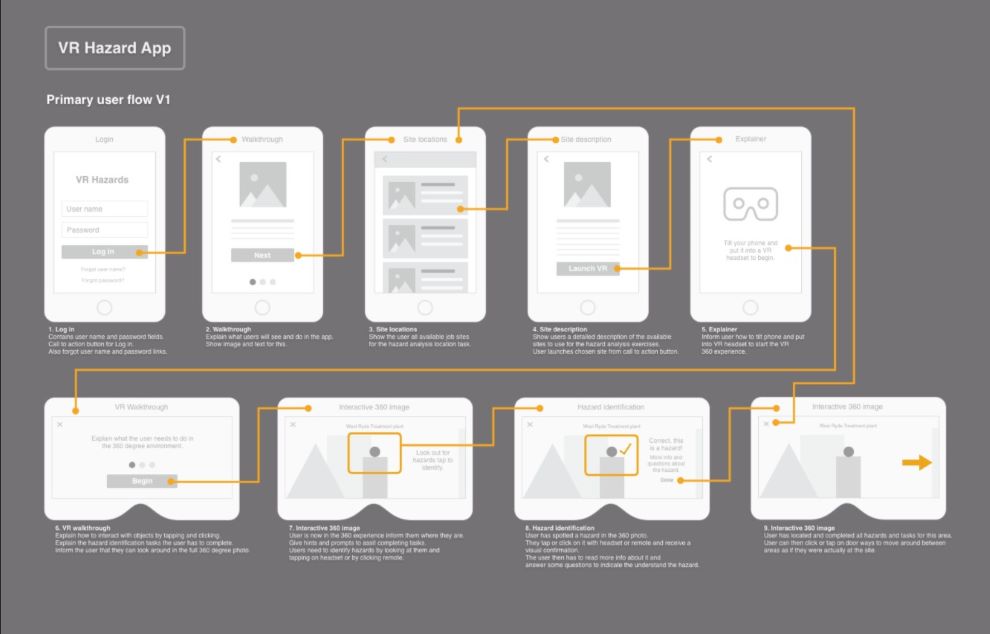 Choosing the Right Platform (CMS)
If you wish to build a business website that doesn't use a custom-made backend/platform, choosing one of many content management systems (CMS) is the way to go.
Some of the most popular CMS on the market are WordPress, Joomla, Magento and Kentico, but how do you choose the one that is right for you?
Do not rely on the developer: Pick a CMS solution that enables your team to focus on implementing strategies that boost web traffic instead of spending time on managing the technology.
Make sure the CMS is scalable: As your business changes and grows, so should the website. Choose a CMS solution that can follow your business's growth and apply it to the website.
Choose a CMS that supports omnichannel: Content exists on many channels, platforms, operating systems, browsers and various devices. The CMS solution you choose should be capable of supporting new channels for your website.
Make sure the CMS supports third-party integrations: Certain CMS solutions, like headless CMS with robust APIs, will let you connect with third-party content management tools. This is important for easier incorporation of personalized marketing strategies, deep insights into user behavior and integration of marketing automation tools, business intelligence systems and other software that enhances the website's capabilities.
Choose a CMS that has good support: Finding a content management system that allows developers to work without disrupting the creation and management of content is sure to save your business time and money.
Download Free Digital Strategy Template For Websites
Building or revamping a website? Use this template to plan your sitemap, content, functionality and optimize performance.
Email the download link to:
How To Plan Your Website Launch
Before the website goes live, you and your web design team should plan the following aspects:
Choose the right website platform
Choose the domain name
Decide on the hosting plan
Publish a "Coming Soon" landing page
Choose the launch date and spread the word
Follow a multi-step checklist to ensure a smooth launch
Before the site is launched, the most important task is to run quality assurance testing that ensures end-users get a user interface and user experience that is highly functional.
QA testing should uncover any flaws and issues that were overlooked during the web development phase.
The testing usually consists of:
Design evaluation
Functionality testing
Requirement testing
Alongside testing, before taking the website live, your team should:
Make sure page speed is optimal by running website page speed tests
Establish if the website is mobile-friendly by running a Google Mobile Friendly Test
Set up a Google Search Console that will show SEO issues and how the website performs on Google
Set up Google Analytics that will show the website's traffic, its sources and on-site user behavior
Finally, it's time for the launch campaign. A website launch campaign announces the start of a new website and includes messaging the target audience before the website goes live.
A website launch campaign generates awareness when used before the website goes live and it help generates traffic and brand engagement once the website is live.
Website Maintenance
The final phase of website development is website maintenance. Once the site goes live, a web design agency (or, in some instances, you yourself) will need to regularly update it with content, provide security audits and perform backups.
As your business grows, you may also need to increase the number of website pages, add more functionalities and update features.
The code base of a website ages and deteriorates quickly, which may cause instabilities and performance issues.
For the sake of security and integrity, websites need to be updated and maintained regularly.
This means:
Installing the necessary security plugins
Performing regular backups
Performing audits for malware and harmful files
Maintaining a firewall and blacklisting IP addresses that perform any suspicious activity on the website
Website Planning Takeaways
Website planning is a step-by-step process of all the business website aspects that need to be identified before the development takes place.
As you create your website requirements, don't forget to include these essential elements of the website specification document:
Overview of your business
The project's long-term goals
Information architecture and general content structure
Phases of the project
Website design outline
Functional and nonfunctional requirements
Hosting, support and maintenance requirements
Target audience and competitors
The budget
Deadline and other important timeframes
Bear in mind that all of these steps can help you enjoy the fruits of successful website planning, such as:
Saving time and money you would waste on repeated processes and trial and error procedures
Solving design and functionality issues that would arise from having no website plan
Getting optimal results from creating a well-planned website that aligns with your business objectives
Ready To Build A Market-Leading Website?
Request A Quote
Tell us about your project and let our website strategists give you recommendations.
Author Bio
Frank Garnett is a digital marketing blogger and technology enthusiast. He picked his first computer at the age of five and hasn't stopped exploring the internet and writing about it ever since.