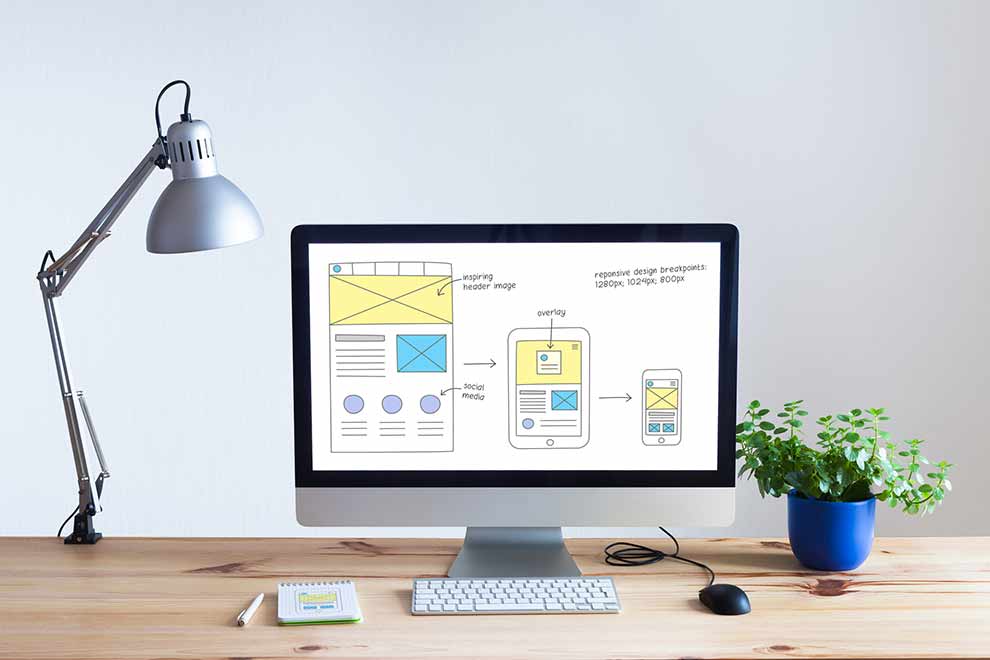 88% of online consumers are less likely to return to a site after a bad experience. 
Launching a poorly designed or developed website will cost you leads and, over time, potentially turn into a money pit due to constant performance issues and inability to scale.
Most, if not all of these issues, can be prevented with careful website planning.  
In this article, you will learn how to define your website requirements in seven easy steps. 
Whether working with an agency or developing in-house, this document will help you produce a scalable, high-performing website that engages and converts your visitors. 
Why Website Planning Matters?
Website planning refers to 
A detailed outline of your goals and web requirements

Research into design and development best practices, trends, platforms and references

Budgeting

Strategy for design, content, development, testing, launch, maintenance and marketing
As such, this helps you anticipate and avoid mistakes in design and development, as well as make the most out of your investment. 
With careful website planning, you will:
Save money:

A detailed plan and thorough research will help you implement already tested solutions and make you less reliant on trial-and-error. As such, you will save money on patches, re-do's and other extra work.

Save time:

Every mistake or unexpected change during development costs both time and money, plus teams working on it lose the momentum which can lead to anxiety and frustration of broken deadlines. 

Solve design issues:

The best website design happens when you and your web design team are on the same page. A clear and shared understanding of business goals, target audience, the brand, web functionalities and design references will help your design team deliver work that is on -or above!- par with your expectations.

Get optimal results:

"If you fail to plan, you plan to fail." So, with all the project participants, including in-house and agency contributors and decision-makers, aligned on the website goals and details, you can count on the top-quality result. 
What Is A Website Specification Document?
A website specification document helps everyone involved in the project create a clear understanding of the development process and the final outcome.

It outlines the budget, roles and deadlines, and it typically includes:
Website objectives 

Competition

Target audiences

Preliminary structure and functionality

Tools and technologies 
Whether developing in-house or with a specialized agency, this document will help everyone align their efforts towards the same goal. 
Which Website Requirements To Include In Your Web Specification Document
Website specifications differ from a project to a project depending on the type of project and stage of development.
These are some parts of website requirements specification that are common for all website projects:
1. The List Of People Included In The Project On Your Side
Allocate clear roles and responsibilities to the members of your in-house team who will be working on your website project.
Introduce these team members along with your decision-makers in the specification document with their full names, email addresses, job titles and their respective roles in this particular project.
For instance: 
John Adams – CEO – [email protected]
Gabriella Palmer – CFO – [email protected] 
Georgia Williams – Web Project Manager – [email protected] 
Agency point of contact at Company

Oversees the day-to-day web design and development process

Procures necessary information & resources

Receives and forwards web-project-related invoices to Company Finance department
2. Website Project Goals
Briefly and clearly explain your website's business goals to the design and development team. This will help them find the most fitting solutions, platforms and technology that will serve the said objectives. 
The goals you set should be 
Specific 

Measurable

Assignable

Realistic

Time-bound
For instance, some of the goals you can include in this part of the document are:
Boost newsletter subscriptions by X% until third quarter

Decrease bounce rate by X% by December

Increase monthly on-site sales volume by X%

Increase monthly web traffic by X%
3. Project Phases
If you're working on a big website project that includes pre-defined scaling phases after the launch, list these phases in order to give your partner agency an idea about the actual scope of the project.
These post-launch phases could include: :
Incorporate eCommerce plug-in

Add 3 New Category Pages

Add 15 Product Pages

Open a blog

And more 
4. Information Architecture
Information Architecture (IA) contains your website's content structure and depends on the scope of your website's content.
Information Architecture's most important element is a site map. It's a diagram that defines a hierarchical structure of all of your website's pages.
Also, a website can contain numerous types of content, which will also depend on the type and purpose of a website.
The most basic types of content are blog articles and general pages copy. There are also:
News articles

Videos

Images

Interactive content

Reviews

Testimonials

Infographics

Products

And more!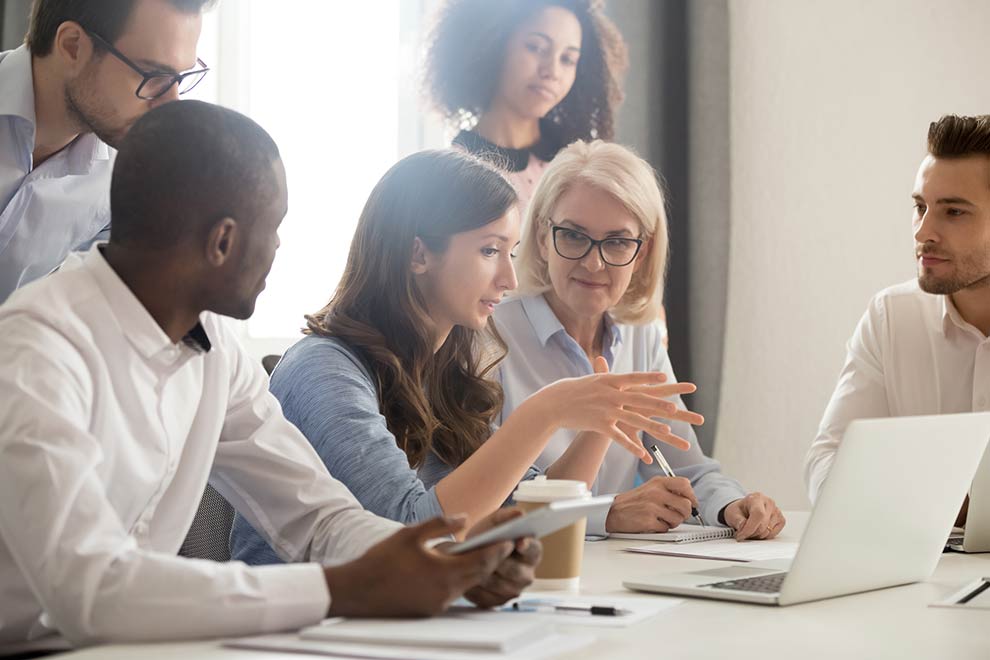 5. Website Design
Add UX and UI mockups if you have already designed the website in-house or with another agency. If not, provide creative references, design requirements and other design-related notes.
Provide the brand book or brand style guidelines that contain info on:
Colors

Typography

Logos

Imagery
In case you are already set with the web look & feel the design is already set, you should reference it by providing your design assets:
Invision project links

Image files

PDFs

PSDs

Sketches
As the internet traffic has become mobile-first, web responsiveness is essential for user experience, so be sure to include this as a requirement in your document.
For design as a part of the future project, your website requirements should contain guidance on a desired style and direction.
If your business has a brand book and guidelines that your agency partner should comply with, this is something that should be referenced here, as well.
The essential material that you should provide to your agency in case they need to come up with a full design of your website is:
Brand guidelines

Print material such as business cards and brochures

Competition analysis and a brief outlines of what you like and don't like about competitors' websites and what you'd like to see replicated on your website
6. Functional Requirements
This section of your website requirements should outline how your website's system should function.
Depending on the project you are going to create, functionalities of a website can include:
Payment gateways for eCommerce websites

SSL protocols for safety

User capabilities and user types that have different roles and permissions

Analytics

Multi-lingual capacities

Accessibility – the practice of building a website that works for anyone regardless of their ability or technology
Functional requirements for websites that need third-party API integrations should also be specified here, along with any other additional information that may be required. 
For instance, the integration of your Instagram feed on your website is one such requirement.
7. Hosting Requirements
In case you already have a hosting partner for your future website, or an existing server provider that you'd like to change, provide your host's details among website requirements.
In case you do not have a host, inquire about different packages and levels of hosting services that various providers offer.
Bear in mind the functionality and size of your future website – this should determine whether you will host your website on a shared server or buy up a dedicated server/cloud.
Your website development agency can help you with defining your exact hosting needs and finding the right hosting partner that can withstand the requirements of your website.
8. Support And Maintenance
Your website specifications should outline the technical maintenance and support requirements you may have after the website development project is complete.
The code base of website ages and deteriorates quickly which may cause instabilities and performance issues.
For the sake of security and integrity, websites need to be updated and maintained regularly. 
This means:
Installing the necessary security plugins

Performing regular backups

Performing audits for malware and harmful files

Maintaining a firewall and blacklisting IP addresses that perform any suspicious activity on the website
How To Create A Website Plan In 7 Easy Steps
This simple 7-step process will help you structure your requirements into sequential order.
1. Describe Your Business
Your website planning and website requirement document should open with a short description of what your brand is about, what it does, what are its main products or services and what value does it bring to customers.
You can provide this business background by focusing on:
Company's brief history

Number of employees

Key services and products

Unique identifiers of said products and services

Mission statement

Major achievements and recognitions, if any
2. State Your Website Objectives
List the goals you wish to achieve with your website. Review the results you are achieving at the moment and think about the improvements you'd like to make.
Write down at least one goal for the website project you intend to create. This objective could be anything from boosting online sales to getting more traffic and anything in-between.
In order to determine what your website goal(s) should be, ask yourself these questions:
Why do you need the website?

What measurable results would you like to achieve?

What is your business motivation with the website?
3. Define Your Target Audience And Your Competitors
Research your target audiences and define your ideal customer(s).
Include some or all of these audience groups, depending on your business's specifics:
Prospective customers

Existing and returning customers

Key stakeholders

Prospective employees

Members of the press

And more
For each of the prospective customer groups you also need to consider 
What they want to do on your website 

How  you can make it possible for them

What do YOU want them to do on your website
For instance, one segment of your target audience may be most interested in your blog articles and general content, but you may also want them to sign up to your newsletters.
The action your visitors should take on your website must be aligned with the general business objectives you have set in previous steps.
Defining who your competitors are is closely related to researching your business objectives and target audience.
When making website requirements, list your main competitors and note what they do, which of them have the best website and why do you think their website is good.
By knowing exactly what sets them apart and by drawing inspiration from that, you will position yourself to improve on what they offer and beat them in their own game. It will also help your agency partner understand your market better.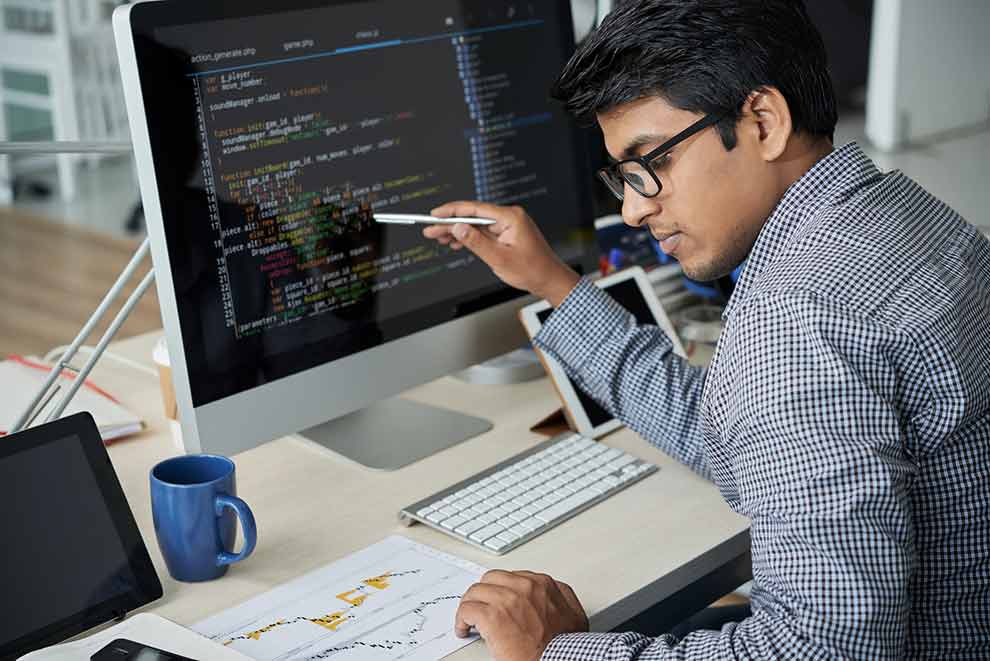 4. Outline Functional And Non-functional Specifications Of The Website
This is quite possibly the main part of your website requirement specification. In it, you need to establish what your website should do, as we've seen in the "What Should Your Website Requirements Include?" section. 
Functional requirements will depend on the type of website you are going to create. For the so-called brochure websites, their mostly static pages will make these functions straightforward, with the most complex functionality being a contact submission form.
eCommerce websites, however, demand more detailed functional specifications that may include:
Product listings

Search

Product detail pages

Review submission

Shopping cart system

Ordering process

Wishlist 

And more
By looking at your prospective target audiences you can outline and describe what different users should be able to do while they're on your website. This can help you think of the functional requirements you should implement.
Try looking at your website from different perspectives, like this:
"As a customer, I want to be able to add an item to my cart and come back to them later."

"As a website visitor, I want to be able to find the information I am looking for quickly and easily."

"As an employee and website manager, I want to be able to change the status of the order in the backend as well as the number of items in stock."
When defining your functional requirements, you may declare some technical and system preferences you may have: what platform the website should be using, what payment methods should be implemented and so on.
The non-functional requirements specify criteria that judge the operation of a system, rather than specific behaviors and refer to these qualities of a website:
Security

Legality, such as compliance and regulatory requirements and terms and conditions of use

Scalability

Data integrity

Manageability

Recoverability

And more
5. Define Your Website Budget
Numerous businesses are quite reserved when it comes to disclosing their budgets when they approach web design agencies. However, that is an unnecessary mistake.
You should be very transparent right from the get-go about how much you can afford to spend on a website project. This will help the agency partner come up with the best possible solution for your money.
By including your budget in your requirements, the agency you choose for the project can optimize the process and the final outcome, delivering value for money without exceeding what you can pay for.
A good agency will think about what can be done even with the lowest of budgets.
6. Outline The Website Project Procurement Process
Before you pitch your website requirements and specification document to various web design agencies, you should clear out some doubts by asking candidate agencies these questions:
When can you send me your response at the latest?

Who is the main point of contact regarding our project?

When will you make a decision about whether you can take on our website project and, if you can, when can you start working on it?

How long will it take to design my website?

Where can I see your reviews and case studies?

How will you handle the project? Can you explain the process?

Do you offer post-launch services?

How much do you charge and should I expect any additional fees after the launch?
7. Set The Deadlines And Outline The Alternative Until The Website Is Made
Website projects can take anywhere between a few weeks and several months, depending on the complexity of the website.
The former timeframe is enough for simple brochure websites, while more complex eCommerce platforms demand more time. 
These timeframes and deadlines that you can afford for a website to be created are considerable constraints on the project and they often determine how these projects are structured.
However, there are temporary solutions that you can use: you should communicate to your agency in your that you'd like to have alternatives for live pages until the site goes live.
This can be a countdown page with copy that explains the future benefits of your up-and-coming website or a sign-up page that collects email addresses and builds excitement about a website launch.
4 Bonus Website Planning Tips To Ramp-Up Your Website Requirements
We have established the essential elements of website planning that you should include in your website requirement specifications.
To apply the final polish to your website plan, here are a few other very important requirements that are usually neglected.
User experience and usability:

This should define the way your visitors will interact with and move around your website.

Usability is strangely overlooked as a website requirement. Including this section in your website plan will employ not only web designer's skills, but also those of performance and software testers. 

Mobile requirements:

Over half of all internet traffic is happening via mobile devices. Your website absolutely must be optimized for smartphones and tablets and you can even go a step further and make your website a mobile-first to further boost its loading speeds.

Social media sharing:

Consider whether your website project needs easy social sharing options. For instance, an eCommerce website in need of user-generated content may make most of "Share this to Facebook/Instagram/TikTok" buttons. Think about what type of content and pages on your website would your audience share.

A domain name:

One of the main requirements for developing a website is having a domain name. You need to think hard about what kind of URL your website should have. Most commonly, it's simply a business name adjusted for a URL, but in case these names are already taken or are simply too long, you need to rethink. Your domain name should be available and not too long, so that users have an easier time remembering it.
Takeaways On Website Planning
Before procuring your website development process, a website planning phase should take place.
As you create your website requirements don't forget to include these essential elements of website specification document:
Overview of your business

Website project's long-term goals

Information architecture and general content structure

Phases of the project

Website design outline

Functional and nonfunctional requirements

Hosting, support and maintenance requirements

Target audience and competitors

The budget

Deadline and other important timeframes
Bear in mind that all of these steps can help you enjoy the fruits of good website planning,  such as:
Saving money and time you would waste on repeated processes and trial and error procedures

Solving design and functionality issues that would arise from having no website plan

Getting optimal results from creating a well-planned website that aligns with your business objectives
Are you ready to create your business website?
Let's talk!