There are three main factors that affect the price of a website.
The approach you take: template vs. custom
The hourly rate of a web design agency
The expertise of the team members
How much does a website cost?
The cost of a website varies significantly based on your approach. These three key factors can help you calculate the cost of your website.
Factor #1: The Cost Of A Website Depends On Whether You Choose A Custom Or Templated Approach
There are two ways to create a site:
Start with an existing template and modify it
Start from scratch and build a custom site
Staring with an existing template saves a lot more time than going about it from scratch. However, there are drawbacks to starting with a template.
For example, the code quality could be faulty and it can break the site if you change it too much or add complex features.
A custom, professional website design will take longer to build and it will be more costly as more time goes into creating it, but a well-built site should yield better results.
What we tell our clients is, "The price of the site is not as important as the results it delivers."
Factor #2: Web Design Agency Rates Add To Your Website Cost
If you spend $10,000 on a website and it doesn't generate leads or sales, it's a waste of time and money and lost opportunities.
Case in point: We have a client who spent $150,000 on an eCommerce site. When the site was launched, the following month, sales went from $300,000 to 1.2 million. Their monthly sales quadrupled and have been increasing consistently, month over month.
Some will look at a price tag and think "That's too expensive." Others will value it differently.
Remember: The price is not most important ― the results are.
With that being said, we understand that not everyone has access to the sums needed to build a custom site. If your budget is tight and you're seeking a site with limited features, you can start with a template.
However, we strongly advise against that.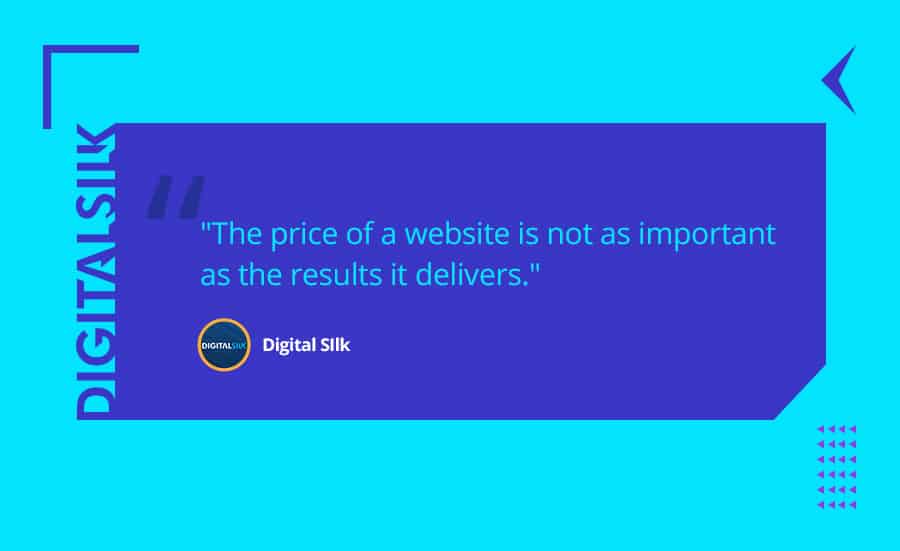 Factor #3: The Agency's Expertise Affects Their Web Design Service Prices
Working with an agency that has an experienced team of designers and developers does come with a higher cost, but it ultimately ensures your website project is a successful one.
Look for a web design company that specializes in your particular business niche and has a successful track record of designing profitable and attractive websites in your field.
The team you trust with your site should fully understand your market, your industry and your target audience and be able to design your website with these factors in mind.
Top agencies have well-developed and tested web design processes that they follow for delivering the best results. These include:
Website planning
Setting website goals
Digital strategy
Prototyping and wireframing
Development and design
Testing
The more thought and process an agency invests into your website project, the better the end product will be.
This also means that the project will come with a higher overall cost, as more time and energy will go into it.
Other Factors That Determine Web Design Cost
Besides the three main factors that we just discussed, there are several additional variables that can influence the overall cost of a website:
Website functionalities
Website integrations
Specific design elements
The number of website pages
Custom copywriting and messaging
Let's dive into each of these variables.
1. Website Functionalities
Member forums, registration systems, custom forms, onsite search, chatbots, in-depth calendars, booking features, dark/light mode and other features present different levels of website capabilities.
The more of these features your website requires, the more complex the design and development will be – and therefore, the higher the price.
Before venturing into the web design process, make a list of all the required functionalities your online business needs. This will help the web design agency estimate the scope of the project and its cost.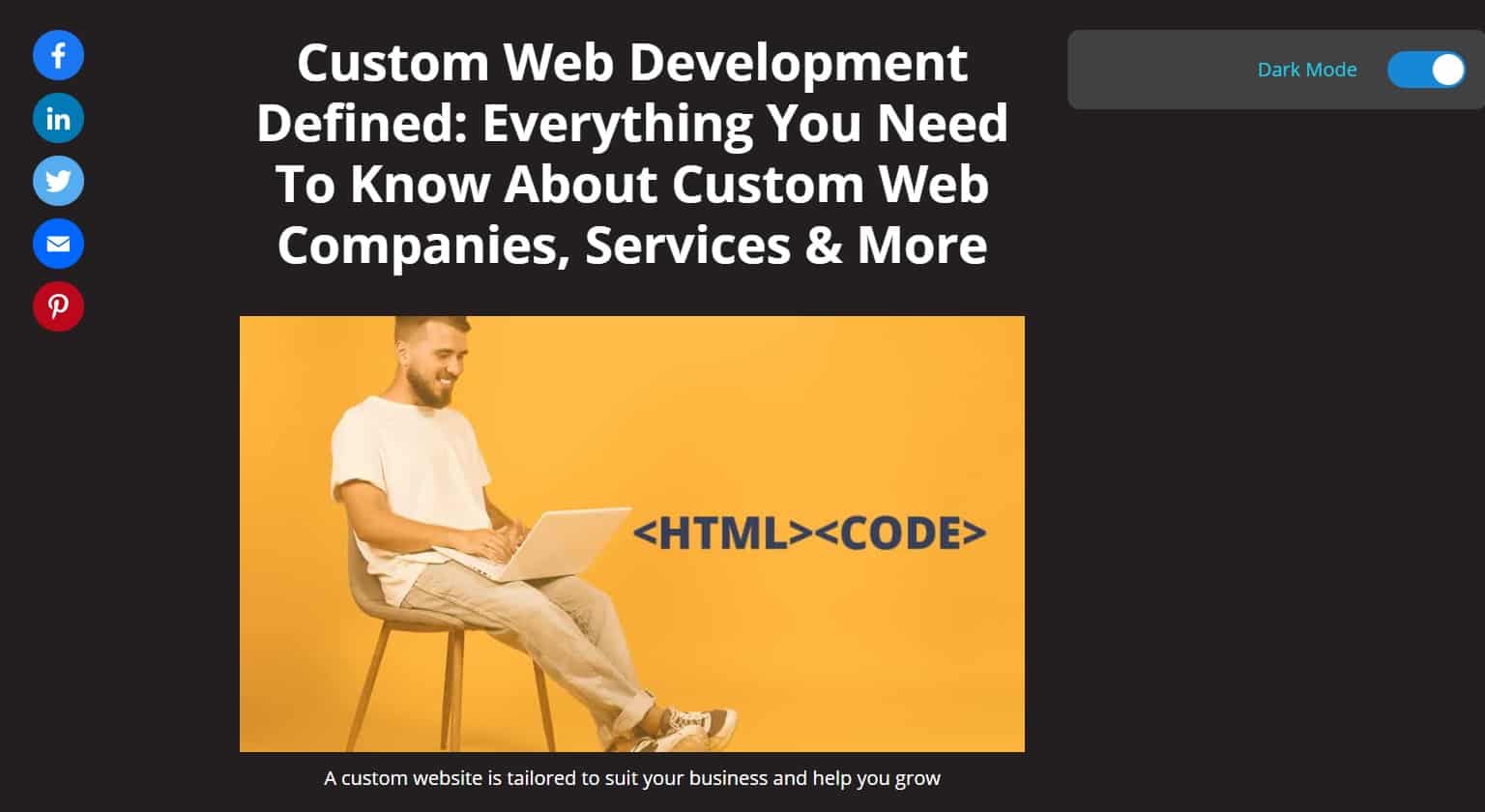 2. Website Integrations
Your business workflow can benefit greatly from integrating your business operational systems with your new website.
This could be, for instance, a support ticketing system, a customer relationship management system for sales teams, inventory tracking systems for sold products or other types of systems.
These business processes, however, are quite complex and adding them takes time and incurs costs.
3. Specific Design Elements
Depending on your preferences and requirements, you may want to add specific and/or custom-made design elements to your website. These may include:
Parallax effect
Motion graphics
Lazy loading
Specific modules
Custom videos or photographs
Custom animations or illustrations
These elements can make your website faster, more accessible or completely tailored to suit your business style and fulfill your website's purpose.
The overall cost can vary depending on the elements you want to add.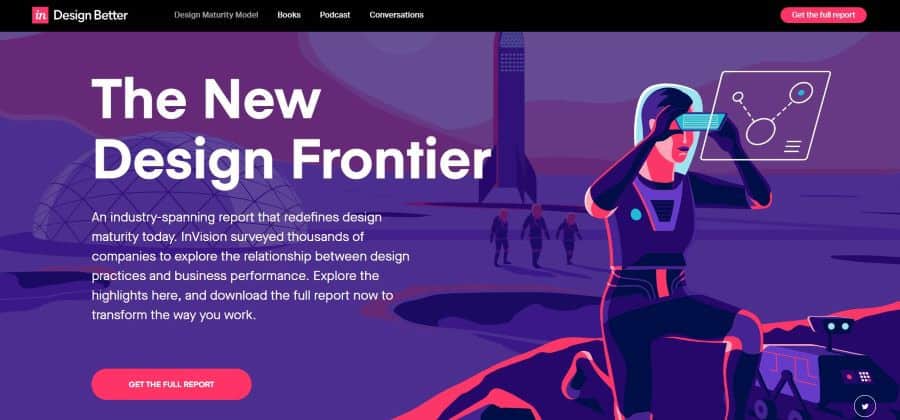 4. The Total Number Of Website Pages
Large eCommerce websites typically require hundreds of pages to accommodate products, while simpler corporate websites may only need 5-10 pages total.
If you need to have a variety of different page layouts — blog posts, product pages, calendar displays or regular content pages – these too will have to be designed, increasing the final price.
5. Custom Copywriting And Messaging
Messaging is a key component of your website and the user experience it provides, whether on your home page, product pages or landing pages for new launches, sale offers and other promotions.
Having a professional copywriter develop your key messaging framework and craft clear, persuasive, on-brand and search-optimized copy for your website is certainly worth investing in.
Most agencies price their copywriting services either by hourly rates or the scope of work (ex. per page).
The Time Investment: Here Is What A Custom Web Design Process Looks Like
Now that you have an overview of the costs to consider, it's important to discuss the proper web development process of building a custom site.
Discovery phase: The agency learns about your business, conducts a company analysis and researches competitors.
Messaging and Planning: Before jumping into design, the agency plans the conversion funnel. Messaging is the most important aspect of a site.
Site map navigation: The design agency creates a layout of the navigation to ensure it's user-friendly.
Desktop and mobile designs: The agency ensures your website is both desktop and mobile-friendly.
Frontend and backend development: Designers plan both frontend and backend aspects of the site.
Quality Assurance: The agency ensures your website check everything on a web design checklist and meets the required standards and functions properly.
DevOps: The agency configures the server and takes the site live.
The biggest mistake clients make is considering the price to be the most important factor.
You need to ask potential designers:
How much time will you invest in my site?
What is your hourly rate?
Who are the team members and what kind of experience do they have?
There's a big difference between a company that charges you $10,000 to take a template and spend 20 hours modifying it and an agency that charges you $50,000, puts in 500 hours and has a team of experts who start from scratch.
Custom Website Design Cost In The US: Four Estimates Based On Website Types
The size and the type of your business will determine the size and the type of your website, which means that starting website prices can vary significantly. For US-based web design companies, pricing structures for a custom website may look like this:
A small custom business website that consists of a few pages and doesn't have too much information will typically not require excessive work or customization. For a website that contains less than 15 pages – such as an About Us page, a blog, services page, home page etc. along with stock images and functionalities that are not overly complex, the cost may range from $25,000 – $30,000.
A mid-size custom business corporate website of up to 75 pages, a content management system (CMS), custom layout and a few unique functionalities may cost between $50,000 – $60,000 and up.
A large custom business corporate website that has hundreds of pages, a fully customized design, CMS, blog content and multiple unique functionalities such as live chat, could start at $100,000 and go up from there.
A custom eCommerce website can, depending on the complexity of the online store, require copywriting and a large number of products and cost around $100 per hour or more.
So How Much Does A Website Cost? Here's A Recap
The cost of a website can vary greatly, with the most significant factor being whether you choose a custom website, designed specifically by experts to meet your needs and goals, or a templated, ready-made design.
While you may be tempted to go with the cheaper option, keep in mind that you get what you put in. By investing in a custom site, you can ensure your brand is represented exactly how it should be, with your target audience in mind.
Here at Digital Silk, we create unique, professional websites engineered to generate brand awareness, boost user engagement, increase conversions and provide measurable results.
If you want to dive further into what a custom site entails, check out our blog on custom web development that will fill you in on everything you need to know.

Ready To Design A Market-Leading Website?
Request A Quote
Tell us about your project and let our experts give you recommendations.